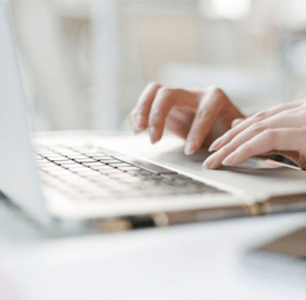 Nearly all designers have an outsourcing-nightmare under their belt. It happens to the best of us. We become overwhelmed by a heavy workload, an impossible deadline, or some other circumstance that's simply out of our control. Whatever the situation, we come to a point where we can no longer avoid the fact that, well, we just need a little help.
For some of us, this is easier to admit than others. I'm one of those people, for example, who finds it incredibly difficult to ask for help. I'm not sure what the reason is for my all-around stubbornness, but I absolutely hate owing people, asking for favors, and – most of all – admitting that I simply am no superwoman.
But there comes a time where I need to be a grown up, push my pride to the side, and ask for a helping hand. Sometimes, this comes by way of outsourcing.
While I usually disdain outsourcing of any kind (probably because of those nightmares I mentioned above) I have learned to view it as a tool to aid my projects and to help deliver quality products, especially in situations where time is my enemy. So in this article, I will share with you some of my tips and trials of assigning design work to external teams.
What is outsourcing?
For those of you who may not know, outsourcing is simply the act of obtaining a good or service from an outside supplier, rather than an internal source. It is used in many different industries, not only design and development, but has come to receive a rather negative connotation within the community.
The problem here is that when most people think "outsource" they think about losing control of a project. By shipping a project to an off-campus employee, you do indeed lose a level of accountability. This is the same for almost any "work-from-home" situation. Although these contracted designers may be working in home offices, or even working for entire design firms in a physical office, they are not working in your office. Because they are not physically available, designers often worry that they won't be able to monitor the project as well as they could in-house. While this may be true to some level, I'm confident that the advice in this article will help to put your mind at ease, and assist you in your next outsourcing endeavor.
Who should outsource?
Now that we are all on the same page about the definition of outsourcing, let's discuss who should be involved in outsourcing.
First off, let's not think about this as "outsourcing". Let's instead consider it as a
"partnership." When establishing a partnership, you take great care in selecting a candidate, and even greater effort into creating an excellent relationship with that candidate. Why would outsourcing be any different? You are basically establishing the same type of connection that you would with any other member of your team. If you plan to enjoy the same amount of success with an outside relationship, you must put in the same amount of work as you would with an in-house relationship.
Tips for Establishing your Partnership
All right, it's time to take a trip down memory lane.
Once upon a time, when I was first beginning my career as a web designer, I worked for a poorly managed company that constantly overloaded its employees. As such, I was forced on several occasions to outsource work in a futile attempt to catch up.
Besides the obvious problems with this situation, there were issues within the outsourcing process as well. For example, this company would care very little about the quality of work the outsourcer would provide, the time zone that he or she was in, or the level of his or her accountability. The only aspect they were concerned with was the price (a reoccurring theme at the time, I'm afraid).
The product of this was a sub-contracted company that produced sub-standard work, couldn't meet deadlines, and had great difficulties in communication. While this created incredible headaches at the time, and ultimately resulted in more resources spent than saved, I did learn a great deal about project and time management. Below are some tips that I've gathered as a result of those experiences.
1- Speak with Them, on the Phone or in Person
One of the first problems I encountered with outsourcing was that we constantly chose the wrong person for the job.
I've always been a supporter of the "you get what you pay for" school of thought. If someone is offering something at a price that is to good to be true, it's usually because it is just that. If I had a greater part in selecting our outsourcers I would have had the foresight to review their portfolios, check their references, and visit their LinkedIn profiles.
In addition, I would have requested a phone call or physical interview before making a decision. I have found that by actually speaking with someone, you can gain a much greater knowledge of who they are as a person than simply by how they look on paper. Anyone can Google "what employers look for in freelancers" and copy paste to a resume. It takes true knowledge and skill to answer questions quickly and accurately. Also, it's often very difficult to establish a personality through a simple resume. By taking the time to speak with a candidate, you can better understand their character. This will be crucial in determining whether or not the person is a good fit or not.
2- Provide context
Once you've selected an all-star to outsource a project to, it is important that you spend time in the beginning to detail all aspects of the project. I recommend sending all project details to the new member of your team and requesting a scheduled phone call. This way, he or she will have the opportunity to review all of the information on the project and gather any questions prior to the call. In addition to sending information on the project to the sub-contractor, be sure to include samples of previous work and a style guide if available.
Remember that your new partner knows nothing about your business, or your client. It is your responsibility to ensure that they have all the information they need to efficiently complete their tasks.
3- A High Level of Communication
Another mistake I've made in the past is allowing the sub-contractor to work without checking in for frequent updates. It is very important that you maintain a high level of communication throughout the process.
When interviewing, be sure the designer feels comfortable sharing the work-in-progress with you. Usually, the designer will have no problems allowing you access to their test servers, or giving progress updates. If not, they may not be a solid choice.
The reason you should ask for the work in progress is to attack problems as they happen, rather than all at once when the "final" product is delivered. Ultimately, it will save you time and frustration if you can point out bugs or style errors along the way instead of waiting until the last minute.
If all goes well with your first few projects, it is possible that you can let go of the reins a bit, and let your designer work with less and less supervision. This can only happen, however, when you've established a great deal of confidence with your designer.
4- Start Small
If, like me, you have a problem letting go of a project and asking for help, start small. Instead of giving a sub-contractor an entire website design and development, give them only the development, or even just pieces of the development. Just as I mentioned above, when you gain confidence, you'll become more and more comfortable giving them more responsibility.
5- Aim for Transparency
As I discussed in a recent article, Why Responsive Design is Right for You, transparency is absolutely key. Be sure your clients understand that you are working with a team, and that some team members work outside your physical office. Typically, clients won't have any issues with this. If they do, simply explain that for work to be done 100% in-house has the potential to push back projected deadlines. If they aren't comfortable with the idea of outside designers and developers, and prefer to wait, then that decision is ultimately theirs and schedules and assignments will need to be adjusted accordingly.
6- Review all work before it goes to the client
Everyone makes mistakes. To err is human. However, it is your responsibility to catch mistakes made by off-campus designers and developers. Be sure to test the site across browsers and devices, and review the original contracts to make sure that all commitments are met. If there are mistakes, be sure to notify the designer/developer and request an ETA. Once you've done that, make a note of the error. By keeping a log of any errors outsourced employees have made in the past, you create a type of checklist to review future projects. In addition, you can be sure that the same designers aren't making the same mistakes over again, thus improving their skills and cutting down on time devoted to future reviews.
7- Respect
I've always tried to approach clients, peers, employees, and employers with this simple notion in mind: you can catch more flies with honey than with vinegar.
My grandmother use to say it all the time and I've found that the older I get, she seems to be proven right again and again.
Consider this. Have you ever been in line at a customer service desk, watching a representative be berated by an angry client? The look on the representative's face usually mirrors frustration and indifference. However, when you replay the same scene, and the client calmly and respectfully explains their problem, what happens? Often, the representative's entire attitude changes. Because you've been treated like a human being, they can reciprocate and empathize, and thus are far more likely to work with you, and even go out of their way to fix your problem.
The same applies here. Calmly and rationally work with your designer to solve any problems that may arise. Keep the end goal in mind- you need to finish this project and finish it well. If issues continue to arise, consider using a different freelancer on your next project.
A Word of Caution
As many of us know all too well, the best laid plans of mice and men often go astray. Although you may find the absolute perfect candidate for a project, provide them with all the details in the world, and monitor a project from start to finish, you still will not have full control of the situation.
In an attempt to prepare for the unexpected, you will need to take steps to protect yourself, your work, and your company's reputation. Be sure to document all interaction between yourself and freelancers. You can do this by setting up a project management system, or simply by creating a folder within your email inbox that holds all communication. If you speak on the phone, either record the call or post a recap so you will have that documented as well.
Be sure to use a contract with these types of employees. In this contract, be sure that payment terms and timelines are agreed to up front. Don't forget to use a non-disclosure/non-competition agreement to protect your proprietary intelligence.
The Takeaway
Sometimes we need to ask for help. For people like me (control-freaks), who have a very difficult time letting go, there are ways to receive assistance while still maintaining a level of control. By following the advice in this post, I'm confident that you're next outsourced project will be a great success!
Are you looking for a reliable, transparent web designer to complete your next project? Contact us today for a free consultation.