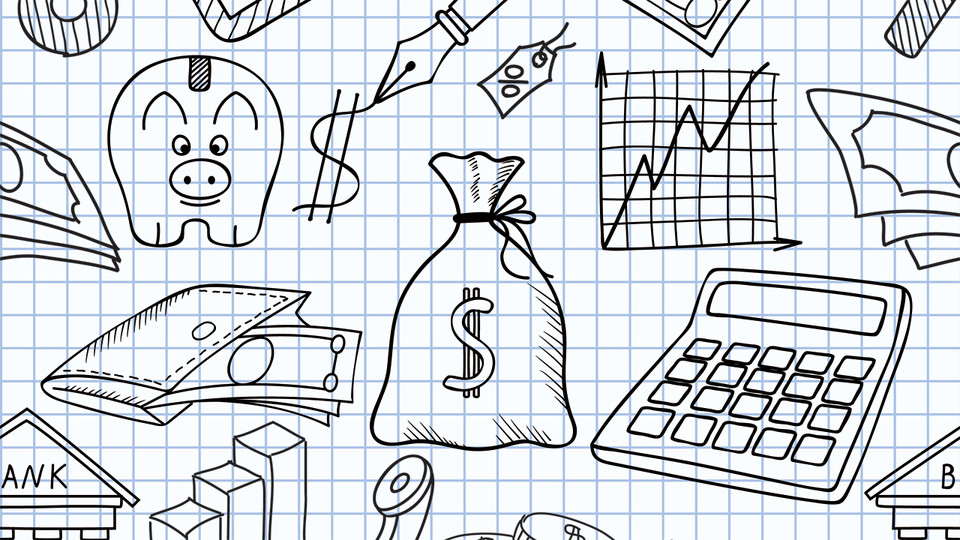 I'm sure you've felt skeptical about spending your money on marketing services before. Everyone does at one point or another. When you own a profitable business, it's often easier to think you can do it all. You've long envisioned your business growing, from top to bottom, solely with your sweat and tears.  I'm also sure you thought it was also financially efficient to keep everything in-house. This is all understandable and, to a certain degree, it makes sense. One doesn't just hand their kids over to a stranger.
Unfortunately, this form of pride does not guarantee the success of your business. Nor does it help you make money, save money and grow your business.
Weather you choose Optimum7 or another Marketing company, it's important to know the hard truth about the effect of an Integrated Marketing Strategy on your overall business performance.
Here are the top 5 reasons why you should spend some of your resources on an Online Marketing Strategy:
1 – Opportunity … Because the Internet world is vast and, whether or not you're up to date with news and trends, it still exists. This means that a huge part of the population – including your target audience – is online at one point or another. As Internet marketers, our goal is to find out when and where your audience roams online.. To give you a broader perspective, our goal is to place your business in front of prospective customers online. It's less about assumptions and more about in depth research. The majority of our processes are based on this. In order to achieve this in depth research we conduct:
Keyword research continually
Niche term research for article topics
Competitive analysis
Backlink audits
Crawl error reports
Social media audits
Online mention reviews
And that's only the beginning. Knowing your business's online potential is the first step to a profitable marketing strategy.
2- Because EXPERTISE plays a very important role.  There's a reason why humans have different trades. Some are better at math while others excel in the art of linguistics. It depends on the individual. Focusing on multiple things at the same time only guarantees a mediocre job, especially when knowledge of a certain field is lacking. While you may be a King when it comes to sales, you may be a Joker when it comes to content marketing or analytics. And that's OK. Moving your business forward means accepting what you need help with. When it comes to Online marketing, a trained and certified professional is the way to go. You wouldn't trust your lawyer with your medical needs, now would you?
3-  Because TIME is everything. We only have so much of it. This is a factor most business owners overlook. You may be used to working all day and most of the night. After all, that's how you built your business. But there comes a time when relinquishing certain tasks is a key factor in growing and expanding your business, not to mention it'll eventually take a toll on your health. In addition, spending too much time on one thing is often unproductive. Having additional time to focus on the things you are good at and the specific things you can do to bring your business forward will save you time and money.
4- Because new TECHNOLOGY plays a role in the future of Marketing. Online Marketing might be a new term for you, maybe a scary one. To illustrate, let's pretend your business, Company X, is well established. You've done all you can to make sure it succeeds but there's one small problem:  you've spent your time and resources on traditional marketing strategies such as word of mouth, flyers, brochures and banners. The closest you've been to a computer is when your kids ask you for help with their homework. In this case, although your business might exist for some years to come, it'll soon start feeling the strain from failing to market online. The majority of people in the United States alone spend at least 32 hours per month online. The goal of every business owner is to be able to build a business that lasts and the best way to ensure that your business can stand for generations to come is to embrace how the market is changing. However, changes in the online market happen quickly and it requires a lot of time and energy to stay on top of these trends. This is why a Marketing is invaluable – it is their (internet marketers) job to stay on top of these trends and to ensure that your business will benefit from them.
5- EXPERTISE. Because the technical side of things is, well, technical. Managing your online Marketing strategy takes expertise in programming, design, eCommerce, SEO, PPC, and extensive research tactics. Many of the tasks require certifications and advanced degrees. For instance, fixing crawl errors on your website might require knowledge of HTML. A PPC campaign may require extensive knowledge of statistical analysis and market research.
Tip Of The Week
My Marketing company speaks jibberish! What should I do? 
Trust me, you're not the only one feeling the pain. Keeping up to date with new technology is key for effective communication. If your first reaction when I say "Google" is the vision of a child's toy, then we are in trouble. Knowing the ABCs of online marketing is essential for every business owner. This will facilitate the interaction between you and your marketing company.
Here's the magic potion:
Try reading top news articles from these trending technology blogs:
You can't go wrong with these valuable sources of information. But when in doubt, it's best to just ask.
At Optimum7, we pride ourselves on our ability to answer each and every question our clients may have. We want to help answer yours. If you have a question about Internet Marketing you would like answered, ask us in the comments section or set up a free consultation by calling 866-848-6072.