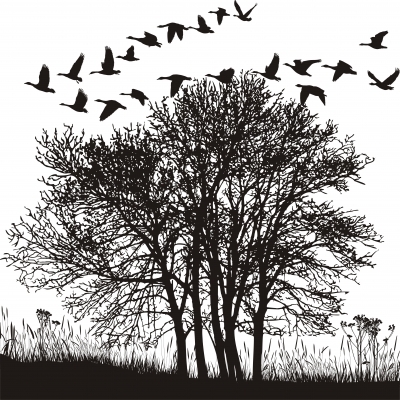 Marketing and consultation firms face a dilemma when talking to prospects that are planning an eCommerce migration. Unfortunately, prospects are all too eager to migrate but do not understand the importance of a thorough database analysis prior to migration. Database analysis is fundamental to the successful migration of your eCommerce site because the current system you're using might have a database that is not organized to migrate.

Reasons to Make the Switch
Our prospects come to us ready to make the switch because they have an eCommerce solution that no longer fits their needs. There might be a few reasons why it's time for you to make the switch.
       1. You have outgrown your current operation
An OScommerce cart would suffice if you're bringing in a modest $300,000 worth of sales on a shared server. If you're racking in millions of dollars of sales annually, however, it's time to consider alternative solutions as this option will no longer work.
       2. You want new usability and functionality
Let's say you've added a set of new products that come with five styles and a custom ordering process for the user. Your current eCommerce system might not support this customization (i.e. uploading a logo, defining monograms, multiple swatches for product views etc.)
       3. You bought a new internal inventory system
You might have purchased a new internal inventory system that makes your warehouse process more efficient, but it does not integrate with your current eCommerce solution. Your eCommerce system might not have API enabled to allow you to perform this integration either.
Finding the Right Consultant to Analyze Your Database  
The next logical step is to find a reputable and knowledgeable consultant who can advise you about choosing an eCommerce system to migrate to based on your individual needs. The consultant should also be willing and able to detail how you will migrate your products, customers, orders, shipping operation and any relevant additional customizations. A comprehensive execution schedule is a must and your consultant must be willing to provide this to you.
Here are just some of the tasks involved:
a)  Products
There can be anywhere from 100 to 1 million+ products that will need to be migrated. The database structure of these products differs based on the system they  currently reside on. Also, the optional structure of these products makes a big difference. The parent/child product relationship of an X model shirt and S, M, L, and XL sizes and blue, green, and red colors creates a difficult challenge when it comes to mapping all of the fields properly.
b)  Customers
A database consists of "tables" that represent "fields". The "customers" table can get complicated as well since every customer needs to be tied to an order and the individual items that they have purchased.  Therefore, the mapping of the customer's field needs to be executed correctly. Also, all of your current customers' passwords will change once you migrate to the new eCommerce system, which is a transition you would also need to plan for.
Another issue is the decision to transfer or eliminate the encrypted credit card information. We usually recommend not transferring this information, however, the needs of every organization differ,
c)  Orders
The orders table includes the order details and must be tied to the customers table. Therefore, the mapping function here is also essential. Out of stock items that have been sold months or years ago, as well as price changes, make this process difficult. A consultant must plan this mapping carefully to avoid reporting errors during and after the migration.
d)  Options (Colors, styles)
This is probably the most sticky area, especially if your items have a lot of options – sizes, colors, monograms, custom ordering options, etc. Each option makes the mapping process difficult. Also, the relationship between options and actual products, as well as tracking inventory for those combinations, must be precise. This process requires maximum attention to detail.
Integration
Many stores require various types of integration including, but not limited to, shipping integration (UPS, Fedex, Worldship, Freightquote etc.), payment integration (Transfirst, Authorize.net, Dineromail etc.), CRM integration (salesforce, SAP etc.), marketing automation integration (Mailchimp, Hubspot etc.) and more. You will need a partner who is experienced with these types of API integrations.
 Sure, this is all good stuff… but as mentioned earlier, the current system you use might have a database that is not organized to migrate. You might have to reorganize that database, map the database fields accurately, validate these fields to match the database structure of the new system you're trying to migrate to, and possibly dozens of additional tasks.
So, who's going to do all of this?
It's easy to gather information and quotes for performing this migration from programmers. Most eCommerce storeowners, however, are unfamiliar with the details of a database migration, essential usability features and operational functionalities that are necessary to run a successful eCommerce business and, as a result, will choose the cheapest option. The cheapest option, however, is almost never the best option or even an adequate option.  This can result in much steeper costs in delays, customer dissatisfaction, and business disruption.  We see this all of the time and get urgent requests to fix the mess.
At Optimum7, we first analyze the database and identify any issues with the data it contains before we even start the quoting process for a project. Our marketing experts, programmers, designers and project managers then get together and create a comprehensive execution schedule for the migration.
Contact Us
Successful migration of an eCommerce site requires great attention to detail, experience and expertise. It is not cheap. Do not make the mistake of going for the cheapest option or hiring programmers who only care about migrating the database without taking usability, operations, functionality, profitability and your bottom line into consideration. Contact Optimum7 for a free consultation today!
-Editorial by Lisa Sherman