eCommerce Migration
Services, Checklist and
Replatforming Tips
Optimum7 has over 15 years of experience in multiple eCommerce Platforms such as Bigcommerce, Shopify, Volusion, Magento, Magento Enterprise, 3D Cart, WooCommerce, Prestashop, Episerver, Demandware, Oracle ATG, SAP Hybris and more. We have done over 500 migrations between systems and we can suggest you the best platform based on your business and operational needs. Below, you can review advanced details about different migration processes between various systems.
Select your current platform and start your migration process!
We can help you determine which functionality is best for Shopify, Bigcommerce, Volusion, VTEX, Magento, 3d Cart, WordPress / WooCommerce, Opencart, Episerver, Oracle ATG and any Custom Cart.
Contact us today with any additional questions you may have about our functionalities.
What Is eCommerce Platform Migration?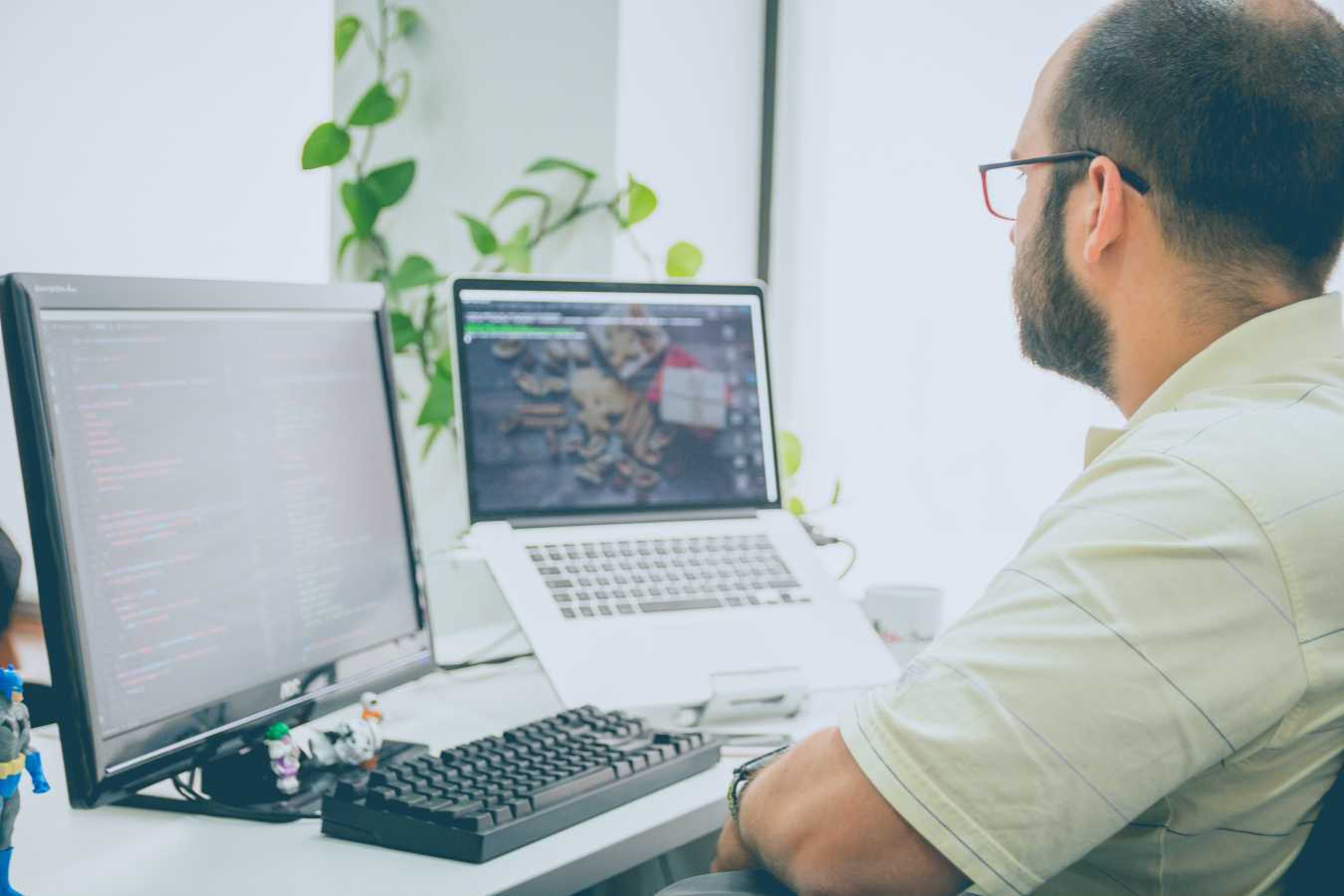 If you have a website where you sell products or services online, your webpage is likely using some kind of an eCommerce store platform.
As the years go by you will notice the digital marketplace changing and this is something inevitable.
To keep up with the times it is best to do your research on what platforms are best to use for your industry, what you are trying to convey to customers, and what type of web accessibility you want.
This is important when looking into making an eCommerce website migration from one platform to another because every platform has its pros and cons. There are different reasons to migrate but always keep in mind what your customers are going to want to see when they see your new website.
They want to be able to move swiftly through the site in order to see what they want or purchase the product they are interested in, migrations can make this journey easier for your customers.
The digital marketing realm is one with constant updates and pressures and having a team of experts is detrimental to your company's success, At Optimum7 we have a team with numerous years of practice and knowledge of the tools needed to finalize the proper eCommerce website migration.
You do not want to be stuck doing such a grand task alone and coming to a problem such as mapping your eCommerce store data correctly in order to not run into hundreds of 404 error pages when you are done.
Optimum7 also designs webpages to be "responsive," meaning your potential client will have an easy time browsing your site on a mobile device.
First-time website visitors are looking for eCommerce websites that offer easy access to products, information, and checkout carts in order for their shopping experiences to be as hassle-free as possible.
Our team of experts has done the research to know what kind of platform you need.

How to Decide if Your Company Should Re-Platform eCommerce Systems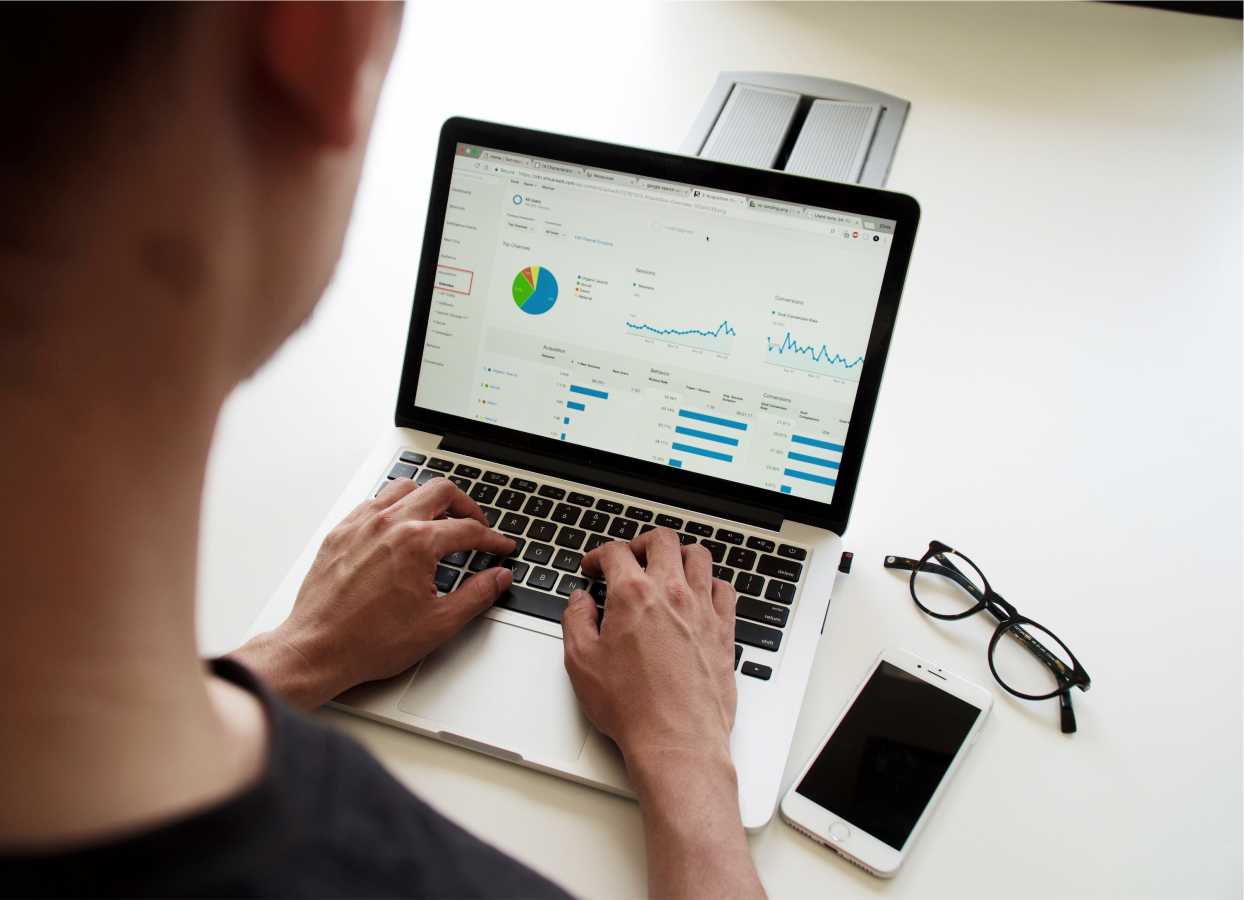 Making the switch from one eCommerce platform to another is not something everyone can do. We do not suggest loading this task onto an intern or head of staff for example.
Migrating eCommerce platforms takes years of programming to know how to transfer all the data sets of your current online store.
You first need to decide whether your current platform is working for you. Together we can discover:
the state of your current database (is it clean and ready for migration services?)
your vision for growth and added custom functionality you'll need
optimization and automation features you can integrate with other programs
At Optimum7 we've conducted over 1,000 migrations and worked with all of the eCommerce platforms. Now, ask yourself: Which platform?
Open-source: OpenCart, Presto, WooCommerce, Magento
Leading hosted-solution: Shopify, BigCommerce, Volusion
Plug-n-play: Wix or Squarespace for small businesses
Enterprise platforms: VTEX, Oracle products or EpiServer
Answering this question will allow you to make a list of the pros and cons of your current eCommerce platform.
Above, you can click on the platform you are interested in and review the pros and cons we have provided.
This tip will help gauge what kind of platform will work best for you.

eCommerce Migration Checklist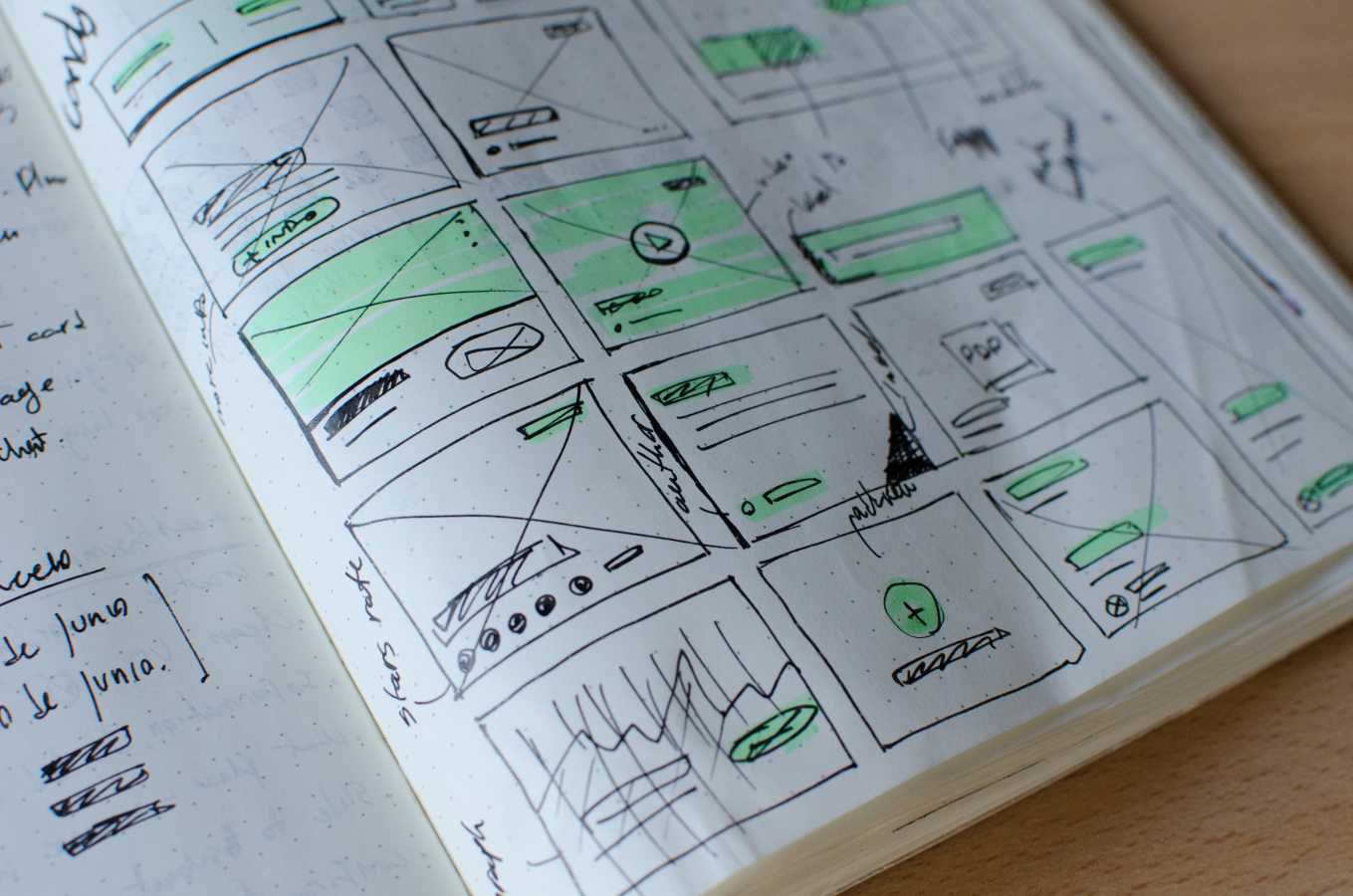 The move to migrate from one eCommerce store platform to another is not a simple task, it involves store data migration solutions and precision skills in order to not have an excess amount of 404,401, and 403 error pages when the eCommerce migration is done.
Organize yourself and make a checklist to successfully migrate your online store data. Some items to include in the checklist:
Product descriptions
Customer order history
Existing eCommerce platform Integrations
Category descriptions
Custom functionalities that you are interested in
The digital marketplace continues to grow exponentially every year, your company needs to keep up with the newest trends and desires of your target market.
With Optimum7, you have the ability to add custom functionalities to your eCommerce stores such as multiple payment options, promotions plug-in, and more that will increase your conversions rates and create a customer experience incomparable to your competitors, thus growing your business.

Which eCommerce Platform Should I Use If I Need Many Customizations?
First, check the specs of each platform to see if the major functionalities you're looking for are included in any of them.
Also, speak with developers who have experience with all of these platforms to see which of the platforms will be best able to fulfill those functions.
In the case that the function you seek isn't Hosted platforms, like Shopify and BigCommerce, which are one of your best bets if you aren't in an "enterprise" level yet (earning over 0 million).
It is highly likely you will need to hire a professional web development company.


Custom Functionalities in eCommerce Data Migration Process
Restructuring custom elements is a crucial step in rebuilding your website.
If you have existing, non-standard functionalities on your current eCommerce platform and site, we identify all the functionality and find ways to integrate them into our new platform so that they can be transferred from one system to another seamlessly.
There are a lot of moving pieces when it comes to migrating data from one platform to another.
In addition to your actual product database, you'll need an account for any custom design elements that have been developed on either store or any other features created by developers.
It's not an easy application process and can be more expensive than expected if something goes wrong along the way!
At Optimum7, we're experts in identifying and integrating non-standard eCommerce platforms' custom functionality.
We do this before even starting the customer data migration process so that your new website runs smoothly when it goes live!
Every element of design will integrate perfectly into your new store – just like no two websites are the same, there's never a one size fits all solution for migrations either.
If you want a smooth and seamless migration, avoid companies that lack the expertise to move your custom functionality.
Optimum7 is an agency with years of experience in customer data migration across platforms, so it's no wonder why we have such great success rates!
We use proven processes for all our migrations which means everything will be fully functional on your new platform.

Bulb Dady Platform Migration Case Study
The Business
Bulb Daddy is a reputable company that provides its customers with premium quality, energy-efficient LED and incandescent light bulbs.
They also provide CFLs as well as hard-to-find lights for specialized purposes such as horticulture lighting which are crucial because of their ability to affect an area's atmosphere both indoors or outdoors.
The experienced team at Bulb Daddy offers the best in technology and consulting services so you can get exactly what your project needs whether commercial, industrial, residential or more!
Bulb Daddy knew that improving CX and increasing its eCommerce website's conversion rates would meet its business objectives.
Switching to a new platform would also introduce robust features which Bulb Daddy wanted, so they decided to hire experts who could navigate the challenges in doing this.

The Objective
Migrating an eCommerce store to a new eCommerce store is risky due to potential customer data loss and damage done to the search engine rankings.
We used an advanced migration execution schedule that allowed us to safely transition our client's site over without any of these risks.
We wanted to make sure that our client's years of hard work was not lost when we re-platformed them.
Plus, we aimed to increase product visibility and conversions in order for their business to grow even more than it already had been doing.
We knew BigCommerce would be the best solution because they provide a responsive template customization option that ensures your site is always looking good on any device.
Bigcommerce helps boost businesses with great technical support as well as designs that allow you access through different devices while still having an aesthetically pleasing look about it all!

The Strategy
eCommerce Platform Migration
Template Customization

eCommerce Platform Migration Process
A comprehensive list of all the customer data we need to move from Volusion has been compiled, with an emphasis on avoiding any loss of important product or company information.
At the end of migration, our client's existing website was successfully migrated without complications and within scheduled timeframes.
It was essential to pay attention to SEO ranking authority when re-platforming.
The new URLs needed mapping from the old Volusion ones, and we knew how BigCommerce's server setting worked–we also ensured every URL transitioned smoothly with perfectly implemented 301 redirects.
The following items were migrated to the new online store through the eCommerce migration tool: products, options, option categories, and their subcategories for each product category; customers with orders history and order information pages.

Template Customization Services
To improve conversion rates, the team needed to consider design aspects. The eCommerce website was migrated from BigCommerce onto a new platform but still had some issues with its user interface.
Design is one of the most crucial factors affecting customer experience and behavior on websites; thus it affects conversions too!
By selecting a pre-built BigCommerce template, our client was able to use an innovative design and layout that will help them stand out online.
We customized their website with important merchandising elements such as eCommerce store options, payment methods, shipping information, etc…
These are all essential for managing the successful operation of this business' new eCommerce platform.

Results
Bounce rates have decreased 32% while the transaction rate increased 36%. Mobile traffic has also been increasing by 71%, with the amount of time spent on websites doubling.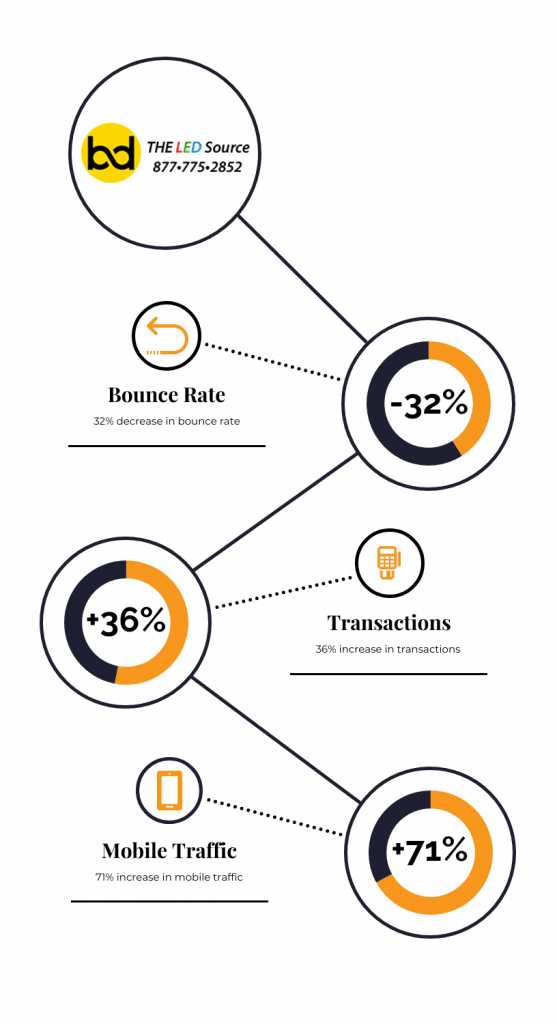 What Our Client Says

TEES2URDOOR
We wanted to migrate our online store from Volusion to Magento, but no matter what we tried it was a disaster. We were discouraged and frustrated until Duran Inci of Optimum7 helped us out.

Optimum7's team of developers helped us with data migration to Bigcommerce in only 90 days.
They were able to keep our Google traffic and increased our organic search ranking after the migration. If you're thinking about making a platform change, we highly recommend working with Optimum7!
I learned the hard way that it is not worth saving a bit of money by going with an unproven company. I wasted time, energy and missed out on sales because I didn't hire the right team in the first place.

Our Related eCommerce Services

Digital Marketing
As a leading eCommerce digital marketing agency, Optimum7 works with PPC professionals and SEO experts to create targeted campaigns that reach your target audience on all major channels.
By using industry best practices we are able to successfully market businesses of any size so they can grow their online presence.

Custom Design and Development
Want to migrate your eCommerce store but don't have the time or resources for design? We know that building an online business is hard work, so we can help.
Our team of designers is experts at making powerful yet simple aesthetics that convert users and increase sales.

eCommerce Platform Migration FAQs
How Long Does an eCommerce Website Migration Take?
Every online store, every migration process is unique. For this reason, it's impossible to give a blanket statement on how long the entire project will take for your business' website.
Get a more precise estimate of how long your own online store migration will take by contacting Optimum7.
We are dedicated to ensuring that every move is successful, and we ensure consistency in the eCommerce site migration process because this guarantees better results overall for you.

Does an eCommerce Platform Migration Process Impact My SEO (Search Engine Optimization)?
When migrating to a new eCommerce platform, it is important that you follow simple protocols.
Otherwise, this can impact your SEO rankings and traffic levels negatively.
Optimum7 experts do not want our customers to face such issues while we ensure timely migration of sites by following a process with multiple checks on every step including setting up 301 redirects in order for the same amount of visitors as before arriving at new pages via Google Search Console Support where any changes are tracked closely.

How Will eCommerce Platform Migrations Affect Our Business?
The benefits of migrating eCommerce platforms can be vast. From making it easier to grow, order processing and inventory management will never have been simpler, or faster!
Let's consider some common reasons for the migration – price tags are often higher when using an outdated system that no longer meets today's business needs; as well as integration with third-party applications and functionality becoming more difficult over time without a cohesive eCommerce platform solution in play from day one.

What eCommerce Platforms Are Available for Our Site Migration?
Optimum7 is a web development agency dedicated to providing businesses with the highest quality of service and care.
We specialize in data migration from any eCommerce platform into another, allowing for full-scale website migration while maintaining your customer database information so you don't lose traffic or customers during the data migration process.
Whether you prefer WooCommerce over Bigcommerce or Volusion over Shopify, Optimum7 will put together an individualized custom solution just for you that specifically addresses your business needs!

How Long Will Our Site Be Down During Migration Process?
When it comes to eCommerce website migration services, our goal is always to complete the process as quickly and efficiently as possible.
We've found that typically completing a site migration will involve downtime of several hours or even days on your website, which makes weekdays ideal times for us when traffic tends to be low at many online eCommerce stores.

Is An eCommerce Platform Migration Process Risky?
A well-planned and executed eCommerce platform migration can be a great way to make your site easier for customers to use, while also providing new features that will attract them.
However, poorly timed or improperly planned migrations can result in data loss as well as other problems such as app incompatibility with the old and/or new platforms; website designs not presenting properly; etcetera.
Working with an experienced partner who provides a proven process is one of many ways you could help mitigate these risks prior to the data migration process from a legacy system onto leading eCommerce platforms altogether.
In order to prevent loss of SEO value, we set up 301 redirects. We also offer Google Search Console support so that our clients can track the success and impact their new website will have on their business as a whole.

Is Redesign a Part of the Data Migration Process?
We understand that website migration can be complicated especially when it requires redesign.
Our designers and developers are experts in their fields, which means they know what goes into optimizing the customer experience on your website during a site move or conversion.
Together with you as our partner, we will assess if changes need to go beyond code-level optimization to prevent user attrition after relaunching your new online store!

How Will My New eCommerce Platform Look Like After the eCommerce Data Migration?
The process of platform migration to a new eCommerce platform is an exciting and transformative time for your business.
You might notice that the website feels more responsive, with better functionality which could result in increased traffic as well as a lower bounce rate.
Additionally, you will have greater control over various elements within your new eCommerce store backend which can help tailor it towards meeting your own organization's needs.

What Kind of eCommerce Data Migration Services Does Optimum7 offer?
At Optimum7, we believe that every client deserves the best data migration services.
We offer our clients a Free Migration Evaluation service where we will take an analytical look at your needs as a business and make recommendations about how to proceed.
This is only preliminary; after all of this analysis, you may be interested in full eCommerce store data migration service or eCommerce replatforming.
A concern among businesses is how to approach data migration services and management.
Is it better and more efficient for an eCommerce business to move their data into another eCommerce store or use a data migration app that makes things easier?
We can help with eCommerce store migration through either of these options, so contact us today!
Let's Talk
A digital marketing strategy is the path to profitability. Optimum7 can help you set the right goals, offer and implement creative and technical strategies, and use data and analytics to review and improve your business's performance.