If you are an eCommerce business with expensive products, FuturePay might be the perfect solution for you. There's no question that a price of a product can affect the conversion rate of your eCommerce site. If a product costs $40, users are more likely to purchase it compared to a product that costs $1,200.
There are certain solutions for eCommerce websites that allow buyers to pay over time or pay later such as "Bill Me Later". However, most of these solutions put the risk on the eCommerce site owner. Furthermore, they require certain monthly minimums to allow eCommerce sites to qualify for this functionality.
We have recently completed a project with a new solution called "FuturePay". FuturePay just asks for the buyer for their "Birth Date" and the "Last 4 Digits of their Social Security Number". Then, it runs a basic credit check and determines if the buyer can qualifies to opt to pay for the order at a later date for a small $5 monthly fee. You heard it right; no interest rates or hidden fees. For $5 a month, you can delay your payment as much as you'd like.
As an eCommerce Site owner, this gives you the ability to provide your customers with an attractive alternative to credit card payments. For those high-ticket products, it increases your conversion rates because it makes it easier to buy. At Optimum7, we have integrated FuturePay with Volusion, Shopify and Bigcommerce platforms.
How Does It Work?
1- The user adds an item to cart and goes to checkout.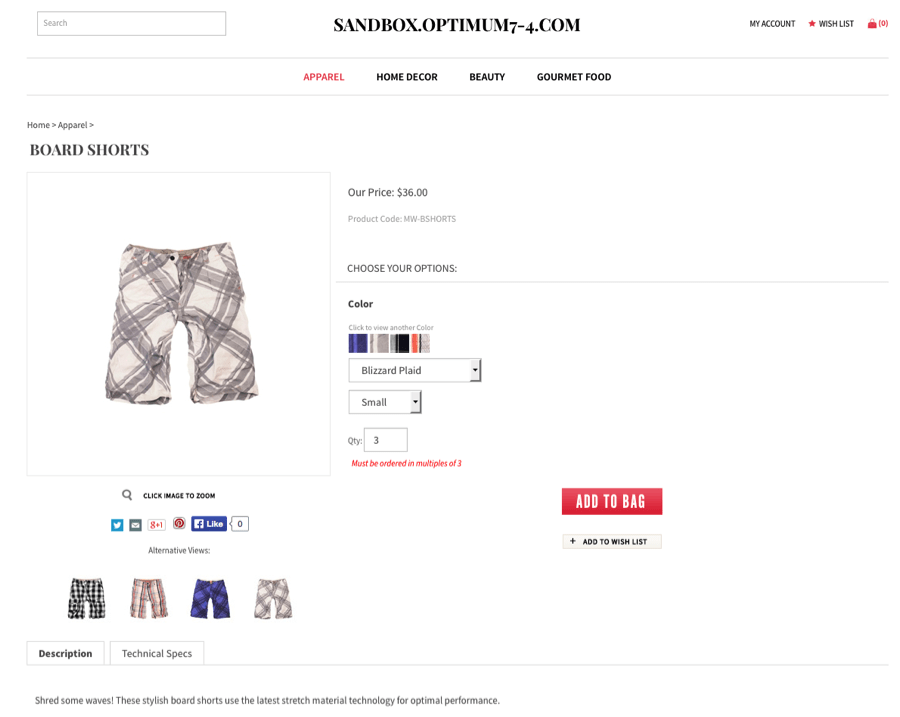 2- In the checkout, the user enters details such as shipping address, name, email and phone number and selects "Future Pay" as the payment option.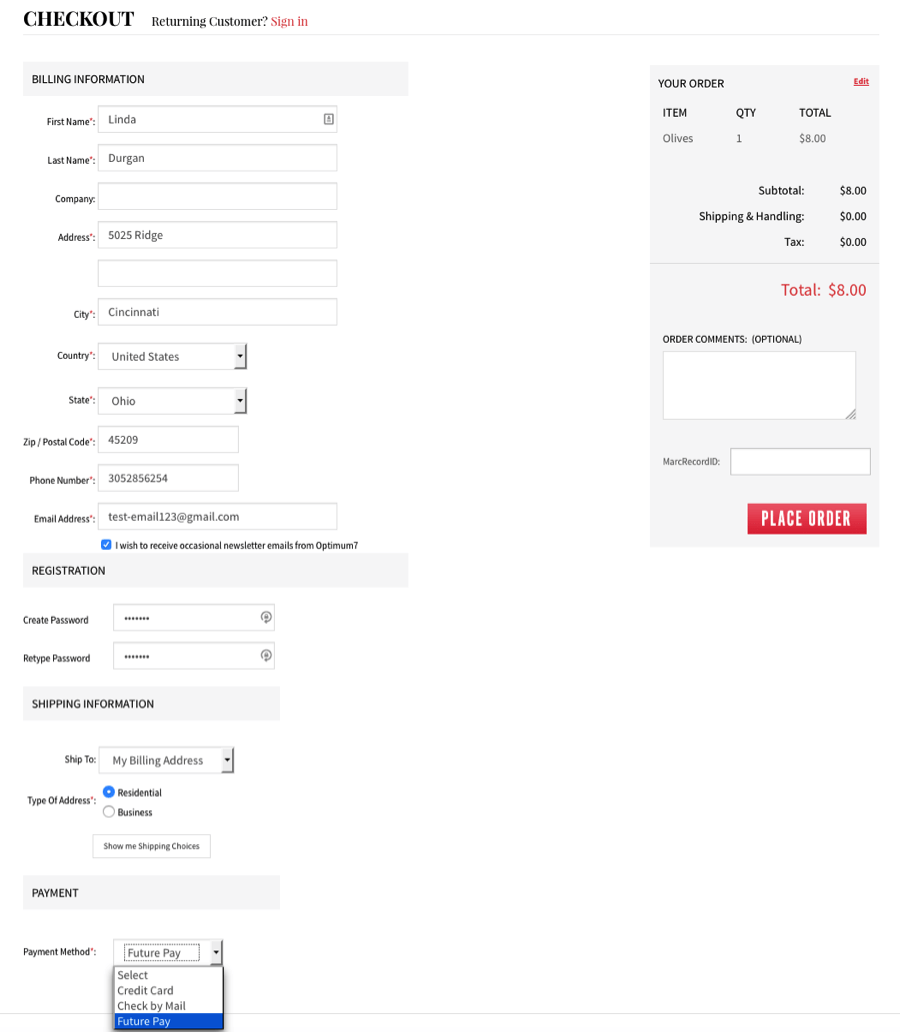 3- The system then connects to FuturePay API, sends information entered and displays a pop-up asking the user for "Birth Date" and "Last 4 Digits of SSN".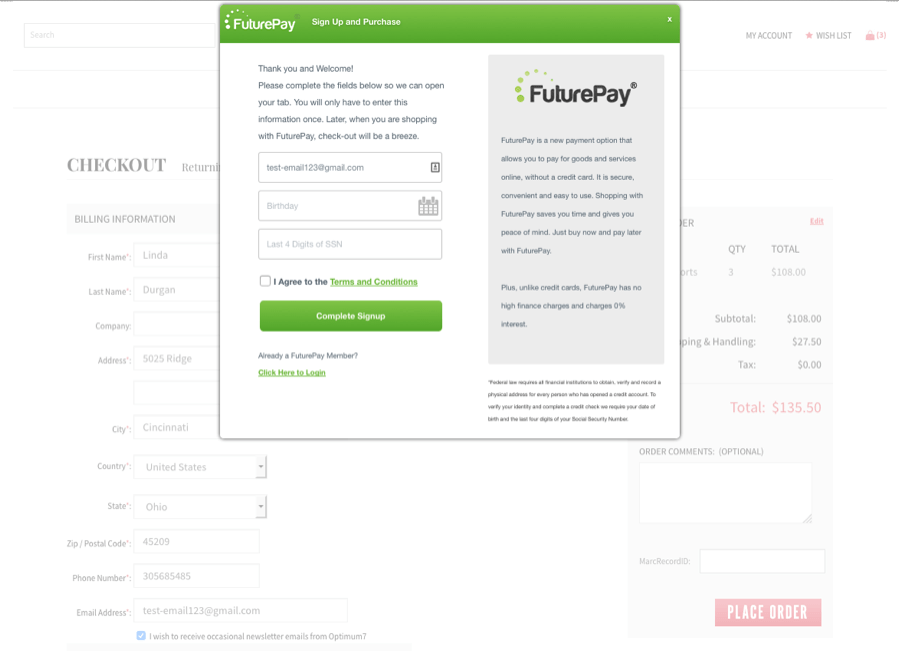 4- Once the user enters this information and clicks "Complete", the order is placed.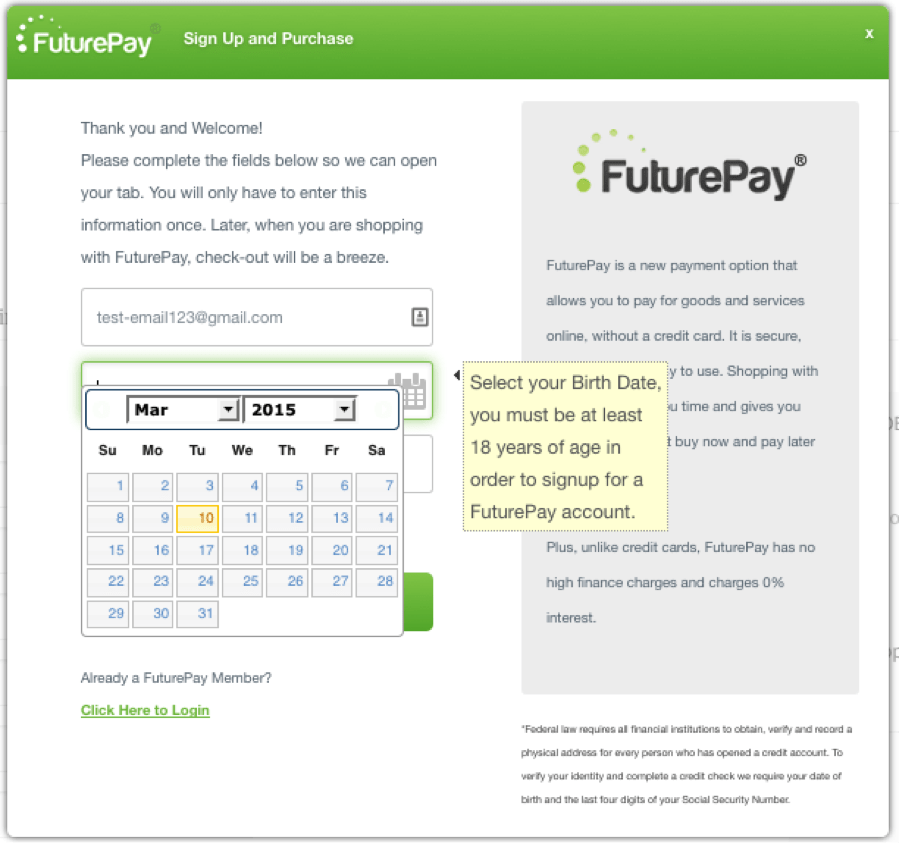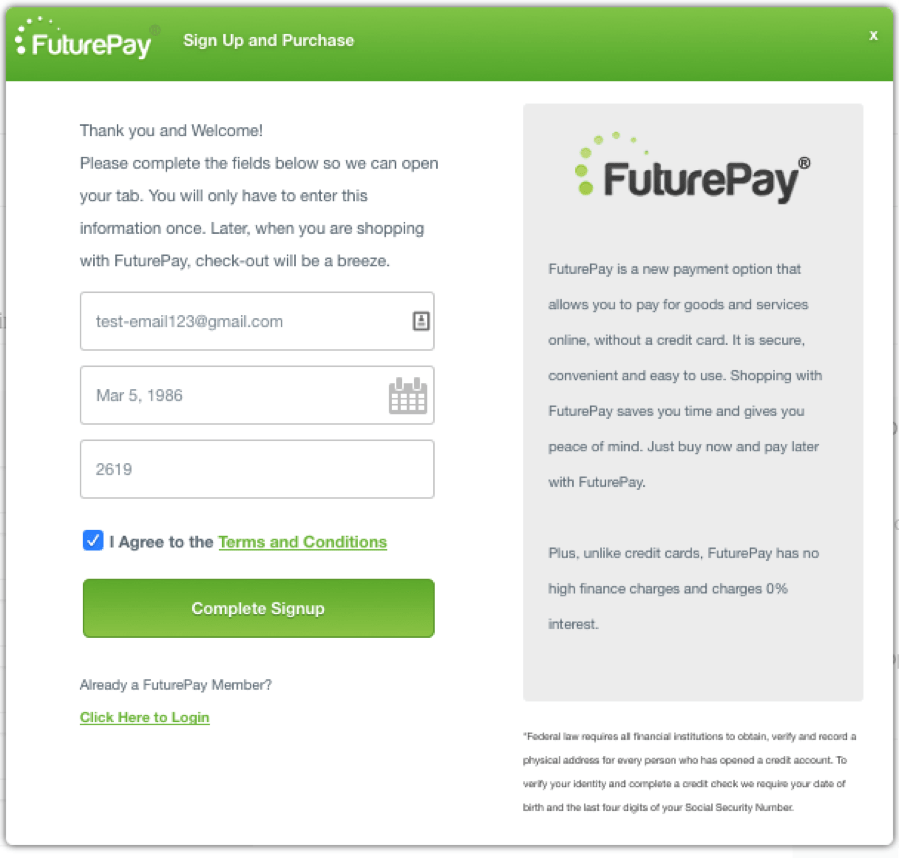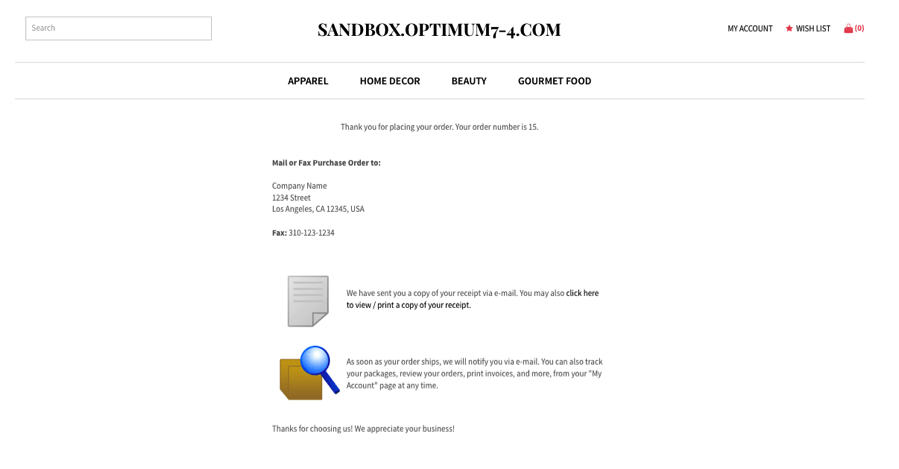 5- The eCommerce site owner can then login to Future Pay to see the details of the order.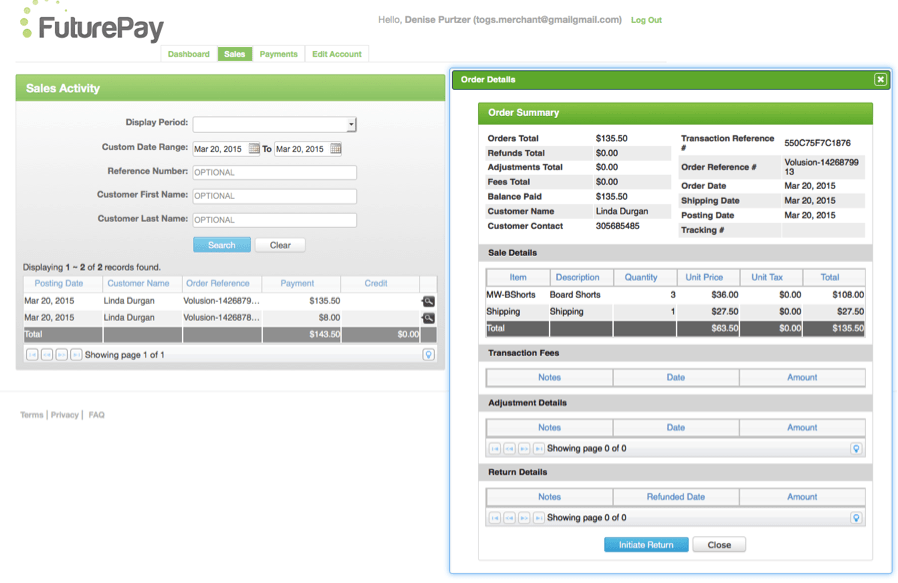 FuturePay takes care of all risk here and sends the funds to the merchant ASAP.
Integration
The integration is done via FuturePay API and Jquery code placed in the checkout. A few usability elements may require adjustment pending on the specific eCommerce platform involved. However, it's a pretty straight forward integration.
Benefits
There are many benefits of FuturePay for merchants and buyers;
It eliminates interest rates for the buyer. For $5 a month, delay the payment as much as you'd like or make minimum payments.
It increases conversion rates for high-priced items for merchants.
FuturePay takes on all the risk. The merchant is paid / funded upon approval and selection to use FuturePay by the buyer.
No cost for the merchant.
If you are interested in integration FuturePay with your Volusion, Shopify or Bigcommerce store, contact us today.