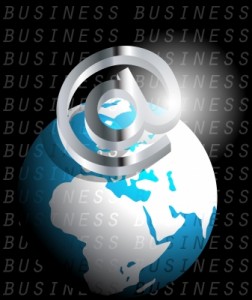 Internet Marketing continues to be very poorly understood by many businesses looking to gain online success. In its most basic form, online marketing starts with a business website to establish a presence. However, the "Field of Dreams" mantra of "if you build it, they will come" certainly does not extend to the internet. You need marketing, specifically online marketing to drive traffic to your website. You need to be found by those who are looking for you but cannot presently find you. Being found on the internet, most generally means ranking for your relevant keywords and phrases that searchers are using on the search engines. It really means ranking on page 1 of Google, the "Main Street of the early 21st Century."
There are 2 avenues to get you to page 1; SEO (Search Engine Optimization) and PPC (Pay per Click). SEO involves hundreds of interdependent processes all designed to work together to generate high rankings for highly targeted, highly searched keywords. PPC involves a targeted ad campaign, anchored by keyword research, smart budgeting, textual ad creation, and much more to have paid ads appear for searchers where and when they are searching.
Internet Marketing is only as old as the internet is. The internet is still a relatively new medium for marketing and conducting business. Much consternation, confusion, frustration and even anger have resulted from failed internet marketing campaigns involving promises, false guarantees and poor performance overall. These negative experiences have created a great deal of understandable caution and hesitation amongst many businesses.
The fact is, what one company calls SEO is not what another company calls SEO. On the other hand every potential SEO client is looking for exactly the same result … page 1 rankings for their keywords, large increases in traffic, conversions and ultimately sales.
In this challenging environment of wary potential clients who still need to get results, how exactly can we make the world of internet marketing, particularly SEO, successfully meet the needs and expectations of an understandably cautious marketplace?
There are many avenues to take to provide PROOF. Proof is clearly what is needed to respond to skeptical potential clients.
Did the potential client find you online? If so, that is the first indication that you know what you are doing.
Existing Client Results – clearly, the ability to demonstrate irrefutable evidence of online success can be the most powerful proof that your SEO methodology and processes work and work well. Some of the best ways to do this are:

Live Demonstration of existing keyword rankings for multiple clients.
Screen-Sharing – to share reports that obviously cannot be emailed or mailed. Sharing Google Analytics or Omniture on-screen and live to illustrate an array of positive results. In addition, for those who are most skeptical, Optimum7 shares screens to actually do a walk-through of our Project Management Module (PMM) to reveal exactly how we carry out client work. This includes client communication, internal assignments, questions and answers, milestones, reporting, file transfers … essentially an identical picture of exactly how we work, how we respond, how we meet deadlines et al.
Testimonials – written testimonials that can be viewed online.
Online Reviews – e.g. local.google.com
Video Testimonials – some people are more visual.
Social Media – LinkedIn recommendations. Tweet History, Facebook Likes, Google +1's
Case Studies – well written, well illustrated reports that take the reader from the beginning of the project, through the challenges of the project, detailing the solutions and supporting processes followed by the data, the trending graphs et al to provide a complete picture of the full effect to date of your work.
Pay for Performance compensation model – as previously described, people don't contact Optimum7 because things are great. Rather, they are contacting us because they are frustrated and angry. We offer a Pay for Performance model where we share the result risk with our clients. The difference between performance and non-performance can make a difference of up to 50% in the total compensation paid. This model, well received in the marketplace, gives a strong message that we are confident enough to provide existing and prospective clients the peace of mind and confidence in our company that is often the bottom line proof that many find compelling.

Client Interviews – typically referred to as reference checking. However, Optimum7 encourages our potential clients to go beyond just regular reference checking. The importance and potential impact of this kind of PROOF cannot be overstated. After all, Internet Marketing is expensive, it is poorly understood by many, and there is great skepticism for reasons previously described. Client Interviews provide the potential client the opportunity to connect with an existing client(s) that have already written the big checks, seen Optimum7 take their marketing project on and exactly how they have dealt with all of the obstacles. The potential client has the opportunity to not just ask the typical yes or no questions, but to ask "essay-style" probing questions regarding any and all aspects of exactly "how is life working with Optimum7?"
Client interviews are powerful and important. You must also handle this process professionally as you certainly want the conversation to occur, however, you want to make sure your client is not "put upon" or in some way disrespected. To do this, it is imperative that you do NOT provide a list of references because this may well result in valuable clients taking exception to their name and contact information being shared to just anyone. Rather, what we do is quite simple. We ask the potential client exactly how many clients they wish to speak with. We then email that number of clients for their approval to accept a phone call from the named prospective client, when they would be available and the best contact number for the call. Only upon receiving email confirmation and approval, do we notify the prospective client with the contact information.
To further protect against "overuse" of valuable clients' time, we rotate those clients we seek approval from so not to "overstay our welcome." The prospective client should also be informed that this is exactly the way we will protect their contact information when they become a client.
Clearly, existing internet marketing clients necessarily play a key role in acquiring new internet marketing clients. The reasons for this should be quite obvious at this point. The prospective client is faced with an avalanche of outreach, misinformation, confusion including false claims and reports of poor business practices. Ultimately it comes down to PROOF. There are many ways of providing proof but actual, live, real-world client results including stats and illustration are certainly key elements in the vetting process.
The proper use of client interviews that include professional management of the process is, for many prospective clients, the best way to gain the clients' perspective in their final evaluation of the Internet Marketing Company. Client interviews should rarely, if ever, be conducted at the beginning of a sales process. It should always be the last step prior to signing the agreement to provide services.
In sales, no one strategy works 100% of the time. However, all you can do is be an "open book," by telling the potential client what he needs to know, even if this is not what they want to hear.