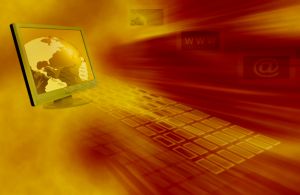 Social media sites have revolutionized the way online businesses market themselves and their products or services. Tapping into a community which often is predisposed to your particular brand, product or service has led to increased visibility and sales. The viral nature of some social media sites, like YouTube has also increased brand awareness. As we move forward, the tools and techniques we utilize for our social media campaigns will continue to change. The future of internet marketing and social media is bright.
Perhaps the biggest change for social media marketing will be incorporating social media directly onto business websites. Allowing members to post videos, comments, pictures and more will become more commonplace. Other popular social media tools such as sharing will continue to become a large factor when developing websites and media campaigns. We are likely to see 'memberships' on business websites. Much like popular social media sites such as FaceBook and Twitter, businesses may be making the leap towards fully incorporating social media directly on their sites.
Businesses will continue to utilize the popular social media sites as a part of their advertising campaigns. In fact, they are likely to begin to designate more time, effort and even funds towards developing strong social media campaigns. For example, many businesses have seen fast paced organic growth on their FaceBook profiles. Because of this, many start-ups are buying ad space on FaceBook as soon as they begin marketing their website or business. This trend is likely to increase and will encompass all of the major social media sites.
Another key change will be in the way businesses use social media. As companies trend towards controlling their online image and presence, social media sites will begin playing a larger role in developing a positive online image. Companies are likely to utilize Twitter much more extensively to announce positive changes, sales or other pertinent information. Other social media sites will be used to combat negative press and to release positive information to the community.
Finally, we are likely to see a growth in video based social media. Video blogs, introductions and commercial-like clips are already beginning to see an increase in their popularity and relevance. Companies will find new and innovative ways to use video social media to increase their presence on the net.
Social media is quickly replacing the old 'networking' system under which business owners went out into the community to meet with fellow businessmen and potential customers. Developing contacts was a time consuming process that social media sites has managed to neatly shorten. Relying on social media as an integral part of your internet marketing program will allow you to quickly and effectively control the flow of information, keep in touch with your client base and track current trends and requests, all from the comfort of your office.
The past few years have shown us how important social media can be for any online business. Today, it is apparent that any business that does not put effort into their social media campaign is missing the boat.
Contact us today to get your Internet Marketing and Social Media Campaigns off the ground.