In this week's Surge Session, we discuss customer retention strategies for eCommerce businesses. Customer retention strategies are often more profitable and easier to execute than traffic acquisition. We cover three different strategies that you can use for your own eCommerce business. Our Director of Marketing, Joseph Hassun, is joined by Marketing Specialist, Ohad Yarel.
Why is Customer Retention so Important? What do you Need to Start a Customer Retention Strategy?
First, let's talk about why customer retention is so important. What we've seen is that converting a returning customer is about 40% more likely. We know that the cost of converting a returning customer is six to seven times less expensive than trying to acquire a new customer.
At the end of the day, we know that return customers are going to increase profitability. There's a Gartner report that states that 80% of your future revenue will come from just 20% of your return clients, so there's a lot of value when it comes to having customer retention programs.
In order to increase customer value, you need a solid retention strategy. That's where eCommerce customer retention comes in! These strategies help your sales funnel by providing practical ways for nurturing those interested customers and ensuring they stay around as loyal followers of yours.
First of all, you need to set up your systems and your software, so you can really see and have control of who your customers are. The first step would be to get a good CRM system.
A CRM system allows you to segment your customers. It allows you to see which customers haven't placed an order in the past 60, 90 days, etc.
It allows you to see which are your "VIP" customers, your top spenders. Really, what it allows you to do is it allows you to target and personalize your message to these specific customers.
Let's Look at Some of the Fundamental Customer Retention Strategies First
Use Retargeting to Encourage Customers
Now that we have a CRM system in place and we have our customers segmented, let's talk about some of the different strategies we can use. How can we now engage with our customers and get them to come back?
When we're talking from an online perspective, the very first thing that you have to set up is a retargeting campaign.
Now, you can set up a retargeting campaign using any platform out there, like Facebook. If you install the Facebook Pixel on your website, you can re-target people who visited your site from Facebook and Instagram as well as stories.
Just make sure that your ad copy abides by the Instagram Story Dimensions.
It is typically cheaper than other PPC programs to get new impressions on Facebook or to get traditional search or shopping ads.
Not only is it typically cheaper, but it also allows you to create a personalized message for someone who is already familiar with your brand.
You can create an ad that has a much stronger call to action with a very good offer.
Then you can really get those people who already know your brand, who are already familiar with it, and that you have already acquired, to go back into your store.
If you install the Facebook Pixel on your site, you now have data, you can now retarget your customers and segment your customers.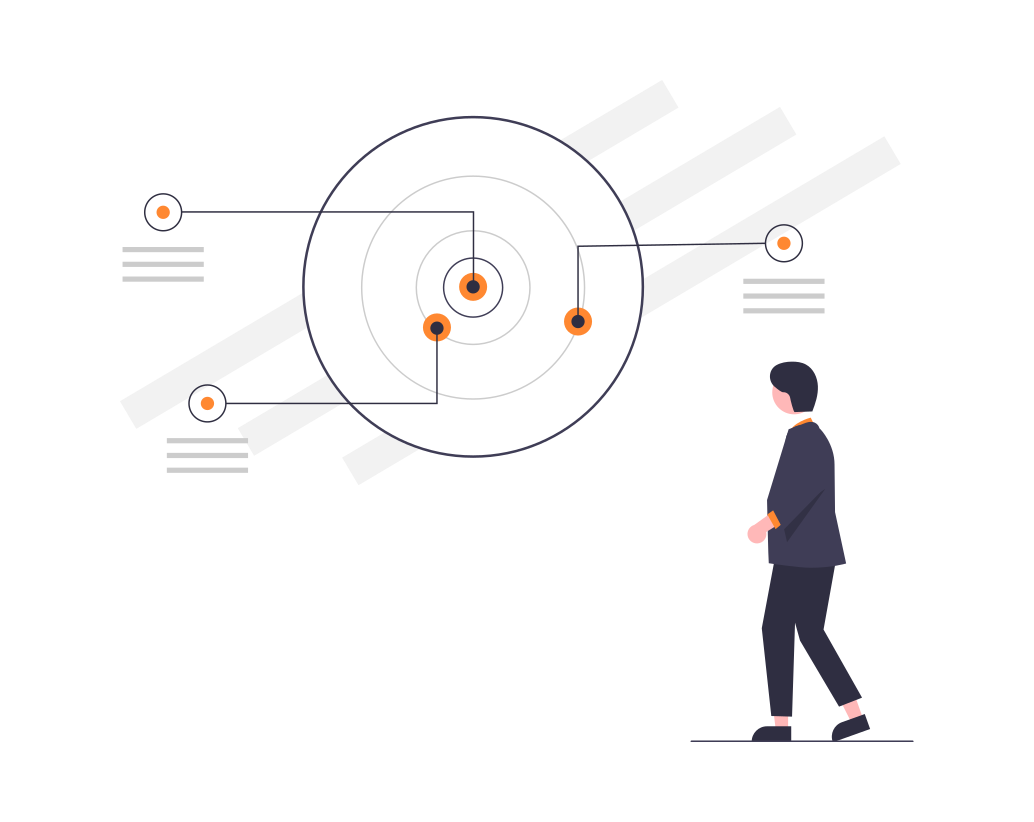 You can retarget them with products related to their recent purchase, for example, because you now have that data. It's definitely a great way to get customers to come back.
You can also segment customers/visitors into different categories like, for example, people who have viewed your products. That's all they did, they just viewed your products. That's one segment, and you target them with specific ads with a different offer perhaps.
Then you have people who added items to the cart and made it all the way to check-out, but then decided they might want to think about it.
In that day or two, you can show them the products they added to their cart and offer them a discount. You can continue targeting them with gradual discounts until they finally make that purchase.
Depending on what eCommerce platform you're on, there are apps in the App Store that allow you to do retargeting. For example, ReCart sends out an email if a visitor abandons their cart and says: "Hey, come back and complete your purchase."
You can also have follow-ups for existing clients who have made a purchase.
For example, if you know within what timeframe a client usually makes a certain purchase, you can send them an email reminding them saying "Hey, it's been X amount of days, you must be running out. Why don't you come back and place another purchase?".
You can make the call to action stronger by offering them a promo code or some sort of incentive.
These are all great ways to try to bring customers/visitors back to your site.
It is very important to give existing customers a good offer, a better one than if they were a new customer. This shows that you care about them. You care about their business and you hold them to a higher standard than someone who has never purchased from them before.
When you offer significant discounts to new customers, it might backfire. It might seem desperate. It might seem like you're a cheap brand. And that can lead to a bad customer experience. Thus reducing your customer retention rate.
It shows them that you appreciate them, that you value them.
To generate loyalty, you have to give loyalty first.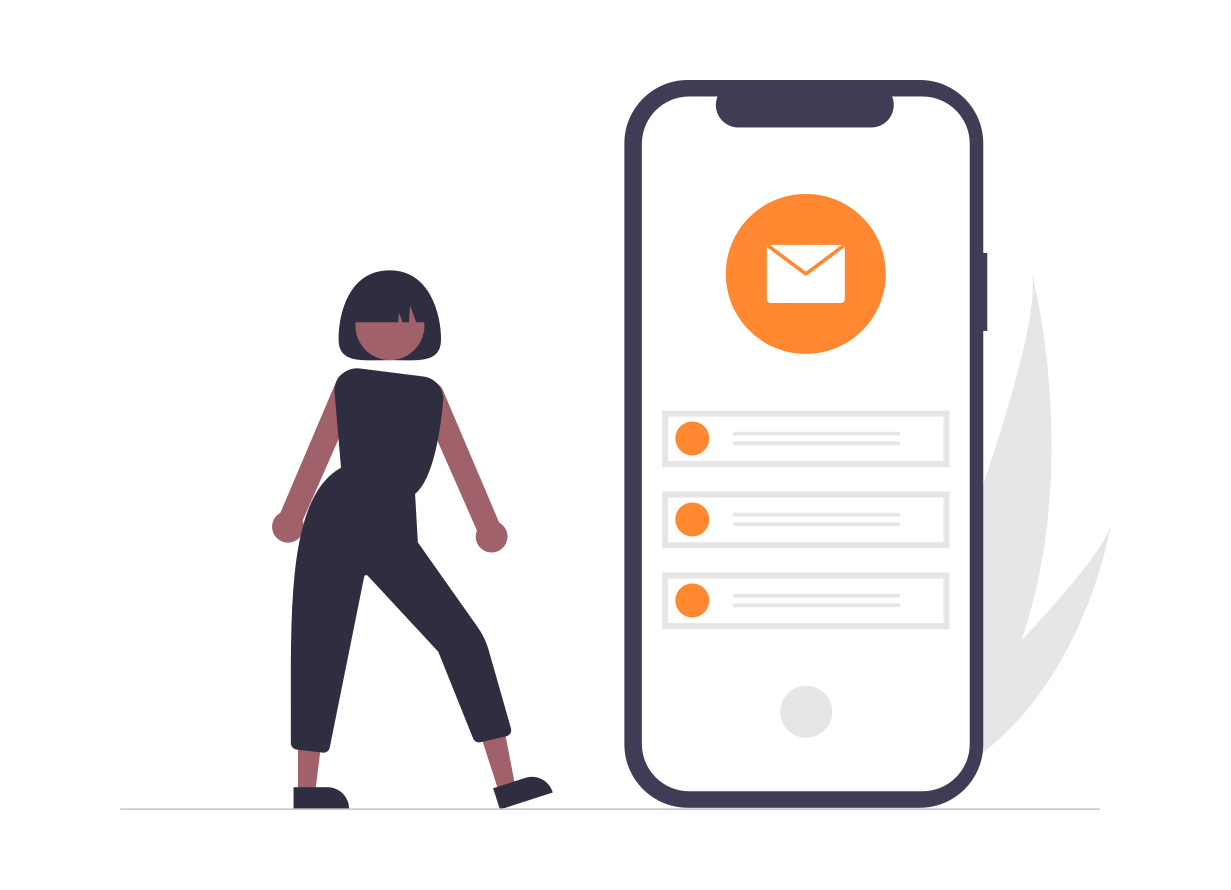 Run customer-centric email campaigns
Email marketing is an important component for businesses to get their name out there and reach new customers while keeping loyal customers in check.
When creating emails, it's best if you can personalize them by mentioning the customer in each one or having something related specifically about them like a birthday.
If you want to be successful in email marketing create a customer list. Focus on personalized messages and competitive prices for retaining customers. This will help ensure that your customers come back again for future purchases!
Keep your emails clear,mobile-friendly, short, and informative. Leave plenty of room for readability, as well as mobile responsiveness so they will be more likely to get opened on the go!
Offline Customer Retention Strategies for eCommerce Businesses
What we've seen is that customer retention heavily relies on the attention you give to your customers. That goes from online to offline.
Now, let's talk about some of the ways that you can excite customers and have them come back from an offline experience. It is very important to note that the customer experience doesn't end once they leave your online store. In fact, it only just begins at that point.
Everything from how you ship the product, to how you box it, to what happens when the customer gets the package, makes a difference to the customer, to their experience.
You have to think of every step of the customer's experience with your brand with your product or service. That's where you have a chance to really go above and beyond.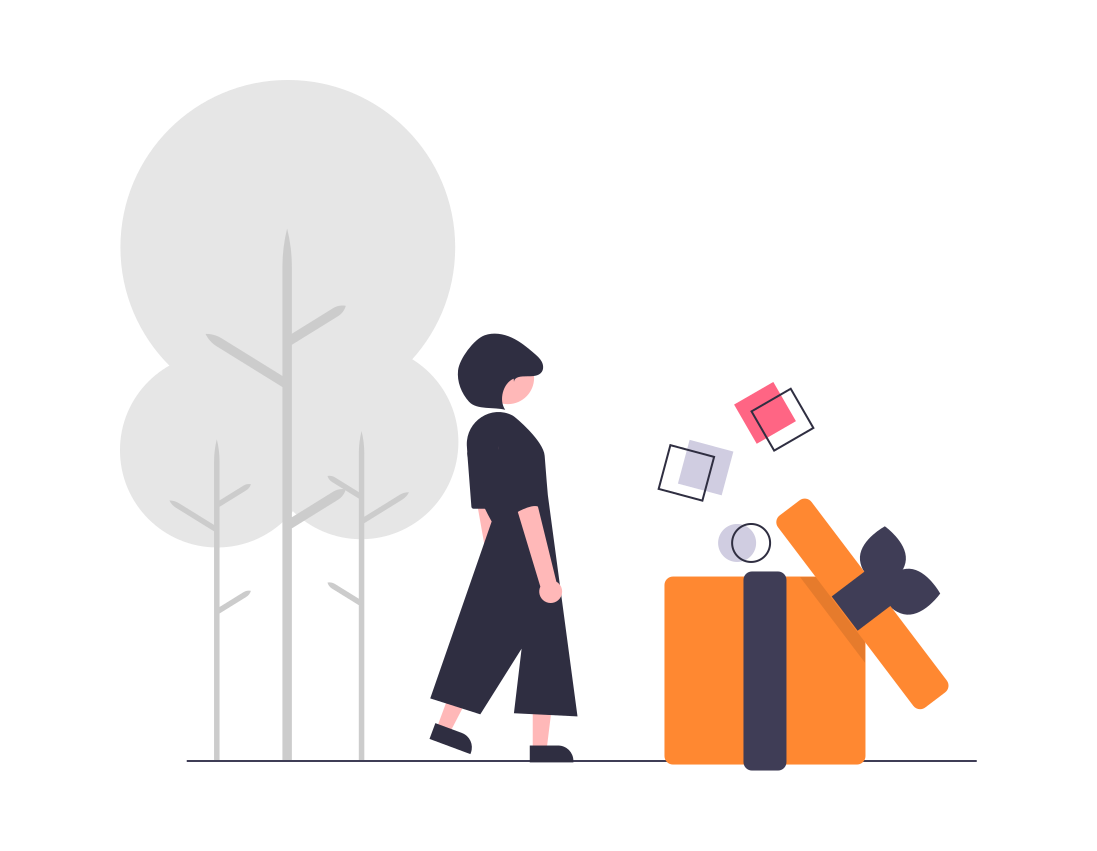 For example, a lot of skincare products come with free samples. Not only does that always make a customer happier and improve their experience, but it also, as a company, allows you to target a customer with samples of products they are more likely to buy.
A customer who already knows your brand and already bought a certain product can now experience other products and perhaps in their next purchase it won't just be that initial item, it will also be that product that you sent them a sample of.
All of these things can be very important to the impression that you make on the client on their first purchase. Even something as simple as how the box looks. Sometimes you get stuff shipped in such a nice box that you end up keeping the box too.
What we're getting at here is that when it comes to successful customer retention, you're going to see more profitability, more revenue in the long run.
Your existing customers are your best salesman. So, if you can provide a phenomenal customer experience, from the moment that they purchase and beyond, your customers will recommend you.
They will write reviews online, which is one of the key factors of getting new customers.
Extra Customer Retention Strategies for Maximum Effect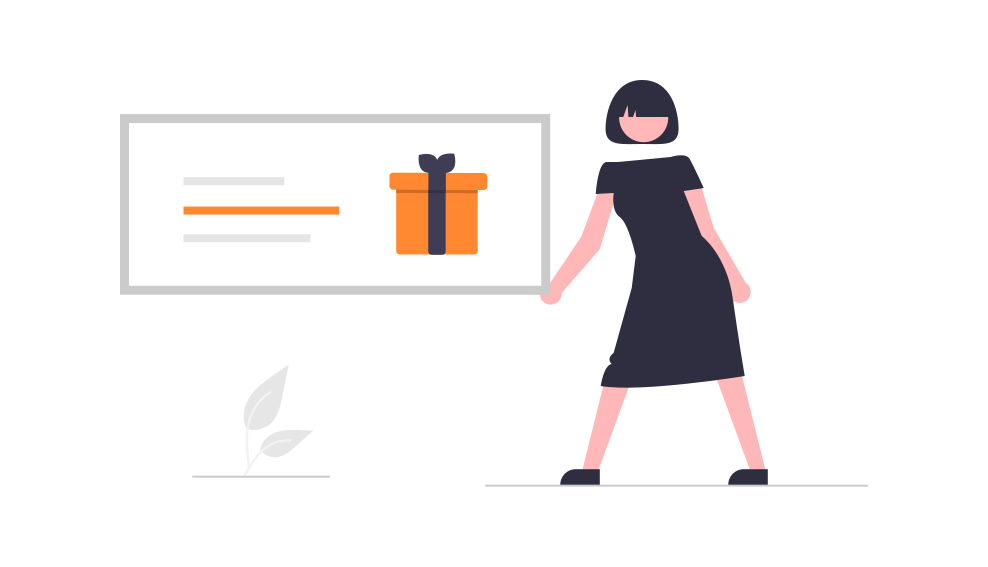 Customer Loyalty Programs
Rewards and customer loyalty programs are the best way to keep your customers coming back and repeat purchases from you.
By offering them cashback, discounts, or other benefits you can encourage these people even more than before with all their rewards on offer, loyalty programs are the best way to create loyal customers.
You can have a purchase frequency-based loyalty program that urges the users to make repeated purchases from our brand.
Make sure that your rewards or incentives are enticing enough for your customers to be a part of it.
Gamification is a fantastic way to turn your loyalty programs into an even more fun experience to improve customer retention.
This can be done by using points-based systems or holding exclusive contests that not only helps you earn customers' loyalty but also attracts tons of new ones!
Starbucks practices this strategy flawlessly:

Create a customer feedback loop
How much do you know about your most loyal customers? You can't improve your business if you don't know what people think of the company.
To start getting better results with retaining current clients or attracting new ones there needs to be an active process for gathering feedback. Which can then lead to creating a more personalized shopping experience in all areas related to customer satisfaction.
This is where a customer feedback loop comes in. It provides a system for collecting, analyzing, and distributing customer reviews and surveys.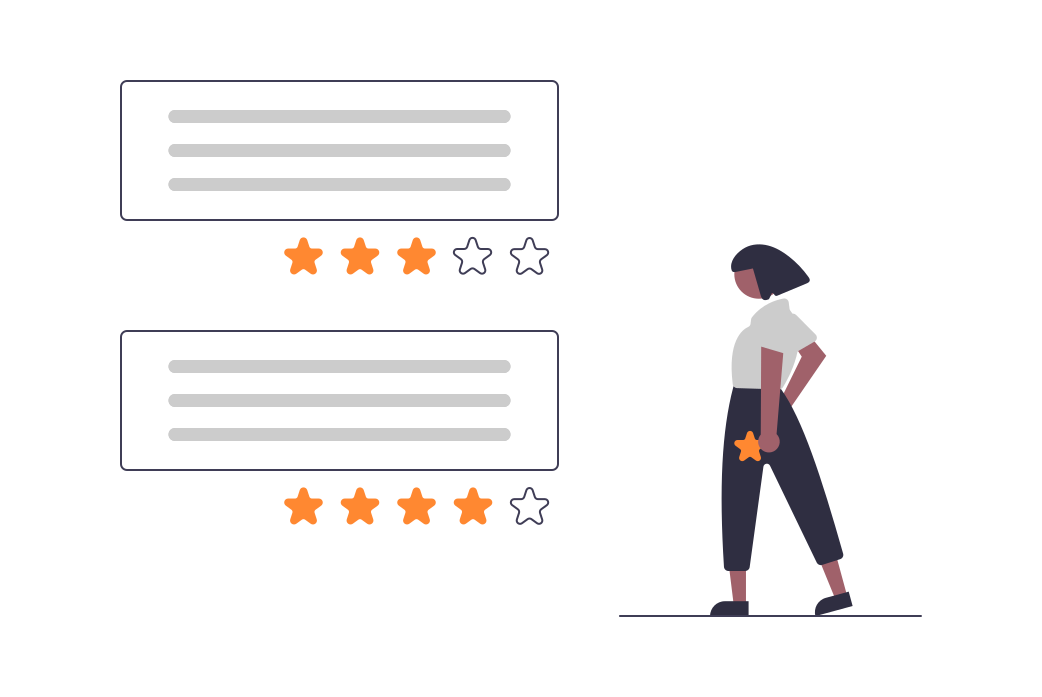 It is important to collect customer feedback in order for your marketing team to notice problems faster and build better customer relationships.
Remember, with good customer support, you can turn an unhappy customer into a loyal and repeat customer. The most common ways of doing this include surveys such as Net Promoter Score. Of course, you can just ask them to participate in a small feedback survey too.
Using these methods regularly will help give businesses a pulse on what consumers want. Satisfying your existing customers is the best customer retention strategy ever existed.
The customer survey results should be analyzed to see what trends are happening and how you can improve the experience for your current customers.
In order for this knowledge-sharing initiative to work best for building brand loyalty, make sure there's a clear understanding of who will benefit from it among different teams within the business entity!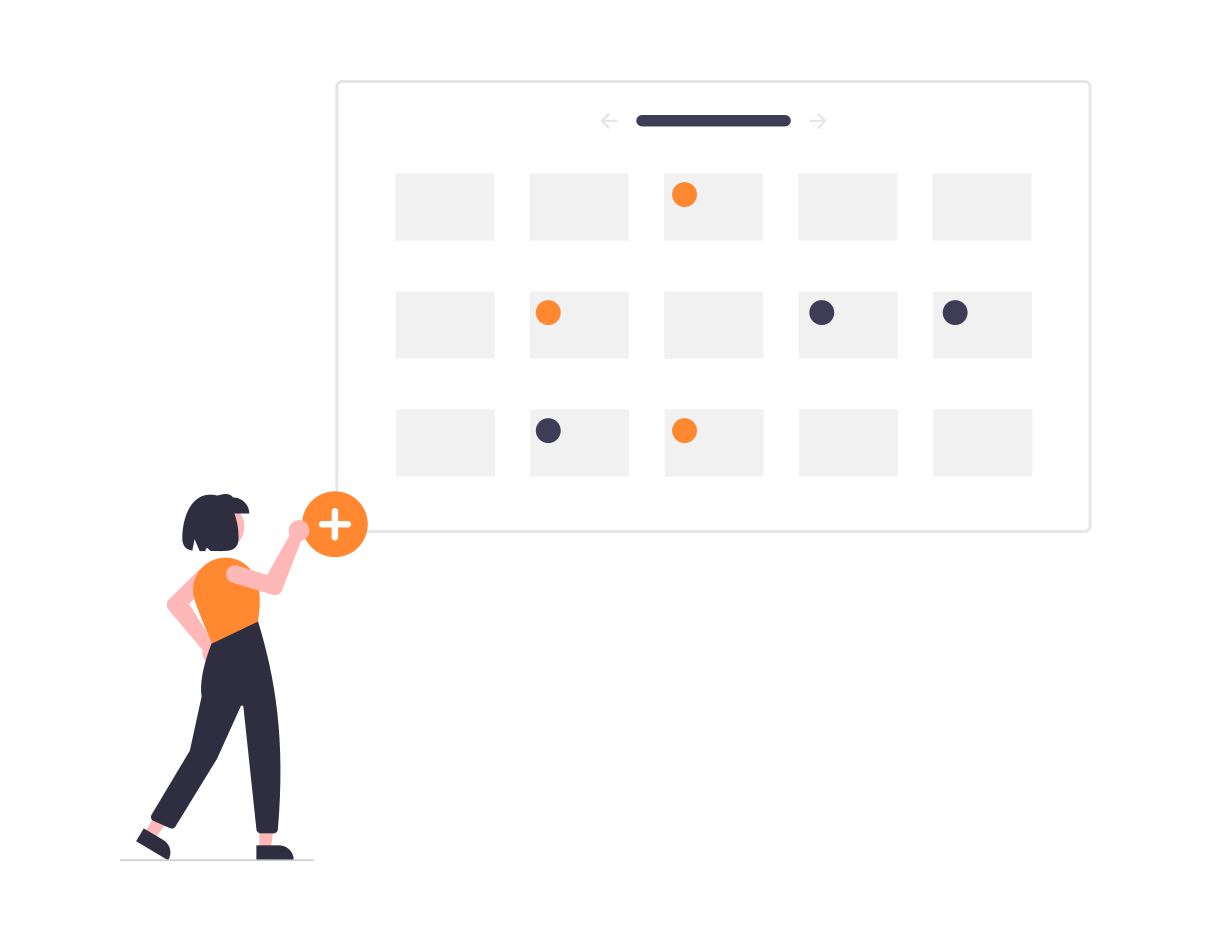 Follow A Customer Communication Calender
A communication calendar is a powerful tool for companies. It enables companies to keep track of and stay in contact with their customers and increase customer retention.
If you're not receiving customer feedback, it's important to be proactive in maintaining contact with them so you increase Customer Lifetime Value (CLV).
Reach out and reestablish your relationship as needed! Consider using a communication calendar for managing engagements opportunities that may lead to upselling or cross-selling products/services more effectively than ever before.

Optimize Your Digital Marketing Campaigns
Implementing eCommerce customer retention strategies is just one part of an effective digital marketing campaign.
Optimization is vital for any business to stay on top of the competition. From creating mobile-friendly campaigns and sending out messages to your customer base at just the right time, optimization can help you create a competitive advantage in your industry!
Conclusion
Preventing customer churn starts with understanding why they churn. Every strategy won't work for every business.
Loyalty programs are a great way to build customer loyalty, and they will work even better for established companies with steady followings.
It can also be started on day one if you keep your customers' needs in mind from the start! When you focus on a few techniques at once, your results improve drastically.