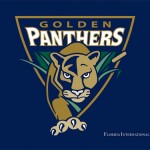 This past Monday, Duran Inci, the Co-Founder and COO of Optimum7, hosted a workshop at Florida International University for 150 students in Professor Yu Liu's Principles of Advertising class. The majority of students were marketing majors looking to get into the marketing or public relations field. Duran's presentation covered several aspects of online marketing, most notably the importance of building an online reputation and forming business relationships using platforms like social media.
"The goal of this workshop is to breach the disconnect between the classroom education college students receive and the reality of marketing and its ever-changing strategies," says Inci. "The challenge for both students and professors of marketing lies in the limitations of their textbooks to realistically relay the most up-to-date information about the industry. This is especially true of case studies, the purpose of which is to reflect real-world situations."
What may have been current even six months ago may no longer be the most innovative or effective choice, and so students lack an advantage when it comes to practical applications of what they are studying. So while students can study marketing in theory, the curriculum is not instructional from a real life standpoint.
Inci's workshop provided students with in depth information on how to form business relationships and prepare for the work force. Duran emphasized the importance of building a professional online reputation on social media sites such as LinkedIn, Facebook, Twitter and Google+, explaining that many employers use search engines to find profiles of prospective hires.
Duran also taught students the different ways to use social media to search for jobs, providing tips on how to approach the industry's work force. He illustrated the psychology of marketing for students and the power of branding, explaining different trends, how they went viral and why.
Lucia Sastre, an SEO specialist at Optimum7 and participant in Duran's workshop says that, "These are the issues that matter most to students – how to apply what they are learning to the real world and how to find a career in their desired field. It can be difficult to capture the interest of college students, especially at 8 o'clock in the morning, but students were taking notes and many of them came up after the presentation to ask questions one on one. Professor Liu said this was the most interest students had ever shown in a presentation. We provide these workshops to inform them about the possibilities and best practices for achieving their goals in this exciting field. FIU students are included in Optimum7's intern program as well."
Optimum7 and Duran Inci are committed to educating students about the realities of marketing through workshops at various colleges around Florida. He is available for workshops on diverse Internet Technologies and Online Branding Strategies.