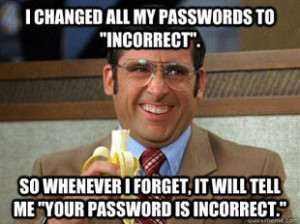 2014 is almost over business owners! And if technology hasn't been your BFF this year, it's in your best interest to make a few overtures of friendship as you come to terms with its necessity – otherwise your customers may leave you behind.
Every year, thousands of small and local businesses go into business with high hopes for success. Unfortunately, a lot of these businesses will exit just as quickly. Even well established businesses are losing traction. Of course, a stable economy, an in-demand product or service, a firm understanding of your target audience and a little bit of luck all play a major role in your success and how long you'll be around; however there are additional factors to consider.
The Times They Are a-Changin'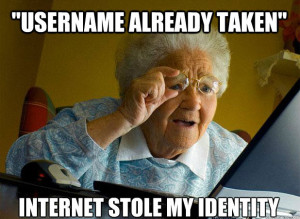 There are other important factors many small businesses owners overlook or ignore, and by the time they catch on it's too late. If you refuse to embrace technology as a necessary part of your marketing strategy, you'll miss out on a lot of potential business while you play catch-up.
Success IS Within Your Reach
You may think that a modern looking website, a weekly blog and ad campaigns are for businesses with budgets larger than yours, but you'd definitely be wrong. Whether you're a small organic shop in a smaller town or a luxurious hairdresser on an exclusive, high-end street, a strong online presence is fundamental to your success.
Why, you ask?
Because the Consumer Has Changed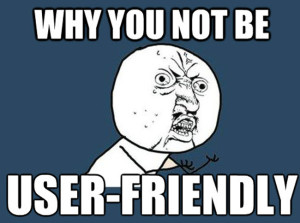 Sorry to break the news, but things just aren't the way they used to be. (But maybe that's a good thing!) People don't use the Yellow Pages to find products or services anymore. They don't even use it to hook up with old college buddies. Consumers have shifted their search for people, products, and services – just about everything – to the Internet.
Before someone chooses your business, they're going to research you and your competitors online. They'll poll their friends and family on social media. They'll look at your reviews. They'll visit your website. And they'll compare what they find about you to what they find about your competitors and make a decision.
Step back and take an honest look at your online presence. Compare it to your competitors. How do you stack up? Will people choose you?
Would you choose you?
How People Evaluate Your Online Presence
So what exactly are people looking at when they compare you with your competitors? There are factors beyond just cost that will help them determine which business to choose.
Web Design: Is it modern? Professional? Does it have unique appeal? Is it easy to use? Can they find what they're looking for easily? Do you use high quality images? Please don't tell me you are using the same design your brother-in-law did in 2005! Your website is the first impression you'll give your customers – make sure it conveys what your business is really about!
Flexibility: Consumers don't just want to access your website from their home computer. In a world of instant gratification, they expect to be able to easily find out what they want to know no matter where they are. This means they want to be able to search for you on their smartphone or tablet. A responsive web design ensures that your website will be easy to view and browse on any device.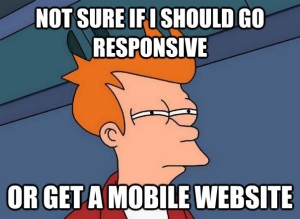 * This is one of the major ways small and local businesses are missing out on potential business. Even Google recommends optimizing your website for use on smartphones and tablets. Non-responsive sites don't get as much visibility on search engines as their responsive counterparts.
New Information: When was the last time you updated your services page? Your product descriptions? Added a new article to your blog? Is the last site update someone sees from 2010? People want up-to-date information and expect the businesses they frequent to stay on top of it. If you're not a source of information for your customers, they'll find out what they want to know from someone else (…your competitors, perhaps?).
Direction: Do you know what a call-to-action is? Do you use them on your site? Calls-to-action are clear messages that tell people what you want them to do. People won't know how to interact with you unless you tell them. So do you want more phone calls? More purchases of a particular product? More blog reads? You don't get what you don't ask for!
Positive Reviews: Once people have narrowed down their choices, they'll begin looking at reviews. Do we even really need to talk about why this is important? It's simple, really: no good reviews mean no business. One great way to get awesome reviews is with good old-fashioned customer service (not everything changes!). Another way to get them is by asking for them. People love to give their opinions and expect to be asked for it; so don't be shy. Ask for feedback on your receipts, in your calls to action, once you have completed a service or delivered a product. Get creative! People will appreciate the fact that you care.
Social Media: Do you have a voice on social media? Are you contributing to the conversation about your industry? Social media is also a really effective tool to interact with your customers and provide excellent customer service. If you don't have a set strategy or a strong presence on social media, you're letting other businesses control the conversation – and the business!
It's Really Simple
You can't just slap up any old website and expect people to take you seriously. A strong web presence is really about building a strong brand. Your website, content, social media – everything you do online is a reflection of your brand and will influence people's perception of how well they think you'll serve their needs.

Don't Leave It Open for Question
Before 2014 ends, you need to set aside some time and consider where you are as a business and where you want to be. If the reality isn't equal to the dream, it may be time to plan how you'll start getting your business online. Don't discourage yourself by believing you can't afford it; you really don't need a Fortune 500 budget to get your brand online. There are many cost-effective short and long term strategies you can start working on today to improve your online presence and increase business. Optimum7 can help you develop a strategy that works for your business – and your budget. Contact us today to get the conversation started!