Upselling carries the same benefits in the world of eCommerce as it does in face-to-face sales situations. You already know the person likes your products, so you don't have to worry about winning them over and can focus instead on increasing your revenue. Optimum7 has a number of advanced upselling functionalities that can be integrated with Volusion, BigCommerce, Shopify, and other eCommerce platforms. The key to a successful online upsell usually involves delivering the right message at the right time. This could mean displaying a product page just before checkout or informing customers about a required part for their intended purchase. You can also tell consumers which products are frequently bought together or schedule deals and promotions on a weekly or monthly basis.
Your website can become even more profitable if you can make a purchase a recurring habit for customers. This can be accomplished with a recurring order functionality. Another key factor in having a consistent and successful upselling strategy is automating effective features. There is no end to the work that eCommerce professionals must do, which is why Optimum7 offers functionalities designed to take tasks off your plate while making your website more engaging, persuasive, and optimized for sales.
Upsell To Customers Before They Checkout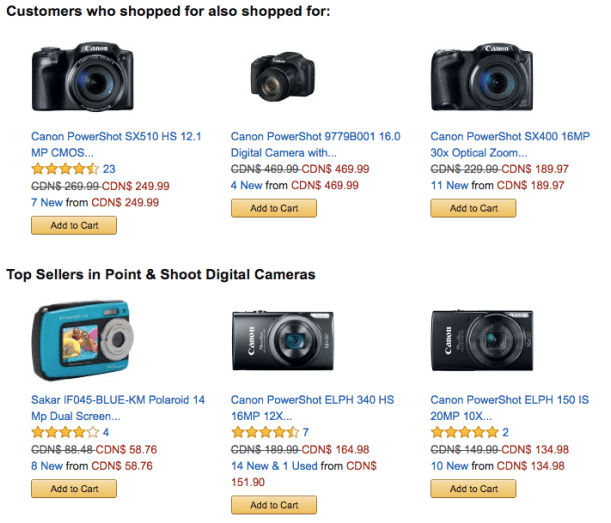 Did you know that a targeted pre-checkout upsell page could increase your business's per-order value by as much as 40%? It's most effective when buyers see that the products you're offering them have great value, or the products are great matches for items they have already purchased. Optimum7 can install this functionality on any eCommerce platform.
Required Parts Upsell Functionality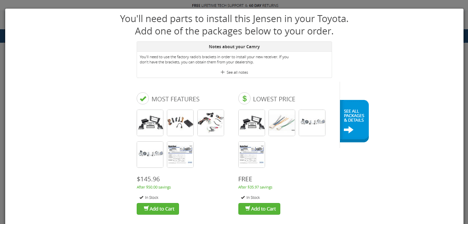 Does your business sell products that need to be assembled or products that cannot work alone? If so, then you should let your customers know which products require tools or additional parts before they checkout. The Required Parts Upsell functionality from Optimum7 creates a pop-up when users add items that require additional parts to their online shopping carts. The pop-up contains product listings for parts that are necessary for the product being purchased and displays all relevant information. Users can then choose to purchase additional items or bypass the suggestion by exiting out of the pop-up box.
Frequently Bought Together Functionality
Optimum7 created an external database and logic that is based on customers' previous purchases. The functionality tracks and identifies customers' purchases and shows shopping customers items that past customers purchased with the items currently being viewed. A lot of eCommerce platforms offer this feature, but not many of them can compete with the advanced logic used in our solution.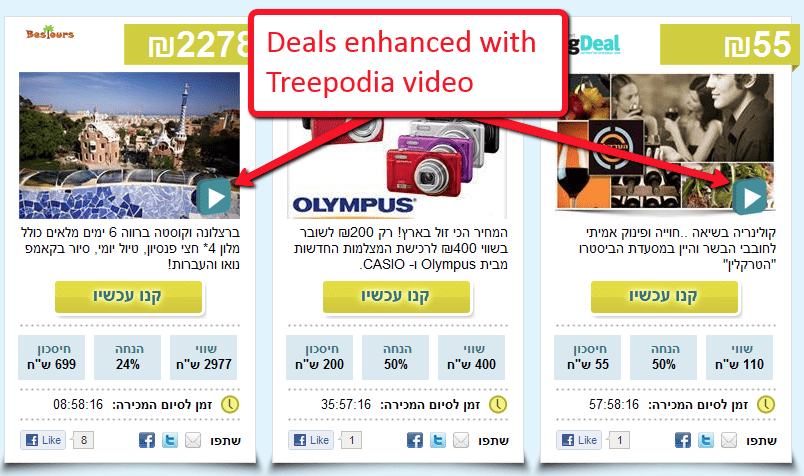 The Deals of the Day and Week functionality allows you to plan and schedule your online store's deals for any amount of days. You can schedule deals for a day, a week, a month, a holiday season, or an entire year. This functionality saves business owners time planning and implementing deals and specials for your website. You can rest assured that you won't forget a big sale or a special holiday either, as long as you plan out the deals you want to highlight on your store. It's not necessary to wait until the last minute to plan your business' sales and promotions. This functionality keeps you ahead of schedule.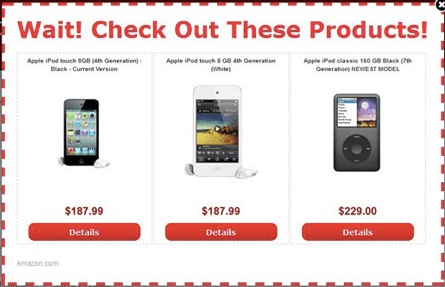 When a customer is on the checkout page of your online store, the Checkout Upsell Based on Cart Items Functionality provides him or her with related products that are based on the products in their shopping carts. Having this tool will increase the average order value for each conversion.
Upsell After Customers Checkout
Post-Order Follow-Up and Upsell Functionality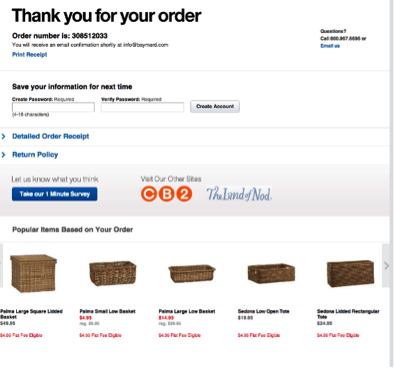 Someone just placed an order on your website, but your job isn't over yet. Now is the time to find out more about the person's experience shopping on your website, and you may as well ask him or her if he or she wants to buy something else from you—or maybe just show them what else you have for sale. With the Post-Order Follow-Up and Upsell functionality from Optimum7, it's easy to follow up with your customers, get their feedback, and upsell other items for sale on your eCommerce website. Customers are prompted to create accounts on your website (if they don't have one already) and items for sale on your online store's website that are similar to the items they purchased are suggested.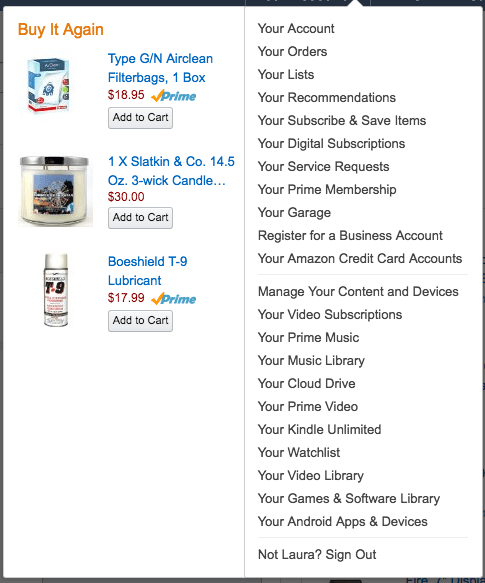 Once you find something you like, chances are you're going to keep coming back for more. It's natural to fall into habits of this kind. Make it easy for your company's customers to buy your products again and again. The Buy It Again / Re-Order functionality by Optimum7 is extremely beneficial for items that are bought repeatedly and purchasers benefit greatly from a functionality like this one. This can apply to soaps, teas, foods, candles, air fresheners and any product that gets regular use.
How to Turn Your Website into an Upselling Machine
Contact Optimum7 to get these upselling features installed on your website. If you want to increase revenue and website traffic, upselling techniques are one of the best ways to mine your previous success for even greater results. Amazon, one of the biggest players in the eCommerce game, attributed a staggering 35% of its revenue to their upselling efforts in 2006. Despite this staggering success, many smaller eCommerce businesses neglect this potent opportunity. The rules of upselling in an eCommerce environment are similar to traditional sales, but the key is finding the most effective way to present them to online shoppers who tend to skim, skip around from page to page, and have more distractions than ever before.
These functionalities are powerful upselling devices because you absolutely know you're targeting people who know your store, and like and use your products. Habits and peer pressure are powerful influencers. If you notice that other consumers are in the habit of buying certain items together, sometimes telling that to other customers is one of the best advertisements you could hope to publish. Optimum7 takes pride in having taken so many eCommerce websites to the next level with our products and services, and we are confident we can do the same for you. To learn more about these functionalities, contact Optimum7 today.