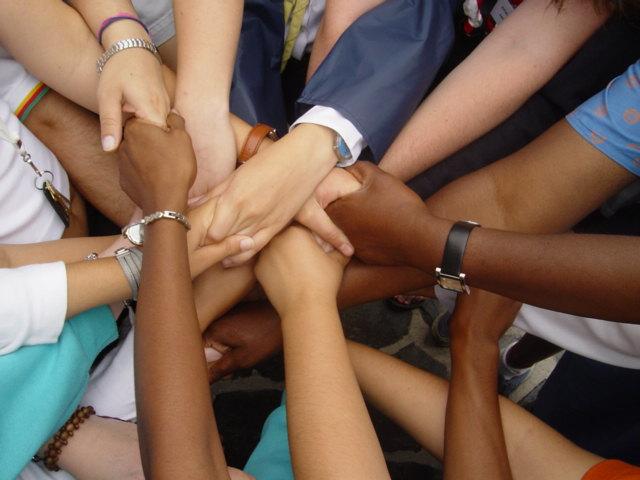 I remember the day I created my first website. I thought that with a little promotional impact, and a reasonable amount of Social Media engagement, I was going to be able to attract all the traffic I needed.
I couldn't have been more wrong. The success of a website depends on many factors. One of the most well thought out and researched of these factors centers on "earning backlinks," a phrase coined by SEOMoz's Rand Fishkin.
The term backlinks refers to links that link back to your site from other websites or blogs.  Earning high Page Rank backlinks will ultimately provide your website with the authority needed to rank higher in the Google Search results. That is why it's so important to craft a strategic plan of action on how to obtain these, even before you launch your website.
It's not an easy process, but lucky for you, this guide will show you where to start and how to channel your efforts. There are vast amounts of articles on the web about creating, building, and earning backlinks. Some of these articles are spammy and others simply contain erroneous information.
In this article, you'll find expert tips from the most renowned technology companies out there like SEO Gadget, Search Engine Journal, HubSpot, Search Engine Watch, Blue Fountain Media and more.
Let's begin.
First and foremost, you should create a log where you can keep track of the backlinks you are attempting to earn. There are tools that will help you do this, but I like to use a plain old Excel sheet to keep track of my efforts and their effect.
If you need one desperately, don't fret. I made it easy for you. You can download it here.

Let's start by identifying the different categories where you can start earning relevant backlinks. I created an info graph below that may help you visualize these.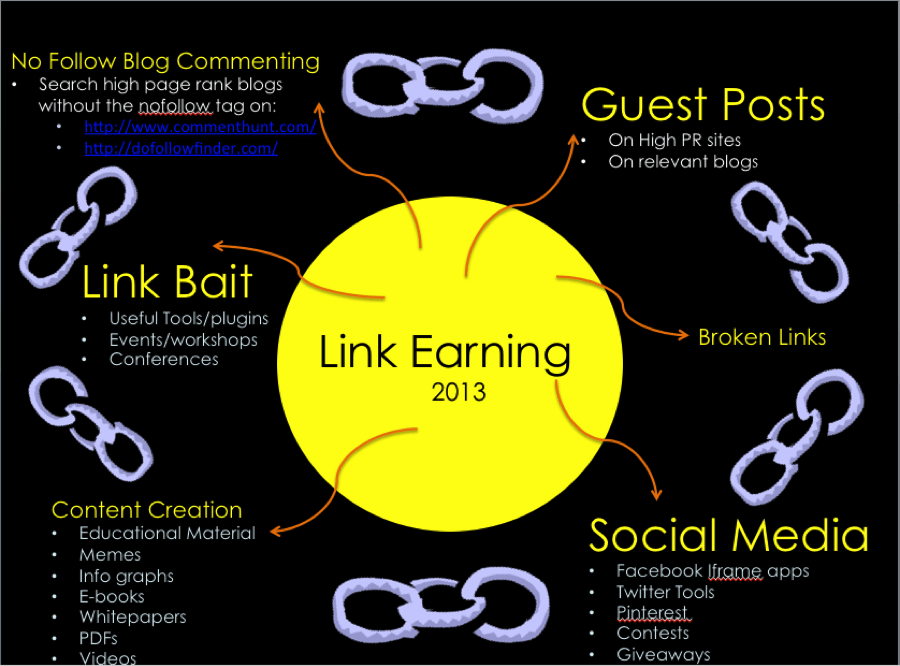 Earning backlinks is a matter of effectively engaging in Social Media, Guest Posting, Link Bait Brainstorming, Content Creation, Engaging with relevant blogs and fixing website issues.
Earning Backlinks With Social Media
When you are just starting out with Social Media link building, it can be quite the hassle.
Let's start off with the easy part.
Here's a list of sites that will help you with the acquisition of relevant backlinks in order to build initial authority:
As you start earning backlinks, you'll realize it's very time consuming. At the beginning, it might be hard to spend countless hours doing outreach and thinking of creative ideas to obtain backlinks. That is why, as you get your strategy down on paper, you should start building profiles on those sites.
You may also obtain backlinks from Business Directories. Here are 50 Local Business Directory Sites provided by Hubspot that will help you increase your website authority.
Use Your Photos/Graphics To Get Backlinks
It doesn't take a Social Media Specialist to know that images and memes are booming on Social Media Platforms.
Therefore, you should consider signing up with these photo-friendly sites, which will help you create your online reputation while giving you a relevant backlink:
Earning Backlinks From Design Work
Alternative ways to earn relevant backlinks with your creative designs include submitting your site to these CSS directories, which are mainly used by Graphic Designers and Web Developers:
Looking for more? Here's a list of 60 Design Directories by Witty Sparks and will keep your adrenaline going.
You can also build backlinks with Social Media using your Twitter account. Check out this article by Social Media Enthusiast, Kristi Hines, where she explains how to build high PR backlinks using Twitter.
Alternative Ways To Earn Backlinks
In the list below, you'll find ways to increase the authority of your site using tools and research that will make your life easier.
Here it goes:
Phew! Hopefully you didn't hold your breath. Now that you have the basis for your strategy, it's time to put it to the test!
For more help crafting effective marketing strategies, check out our articles section and contact us today! The initial consultation is free.