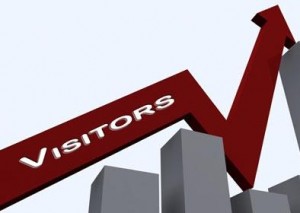 Nearly every website receives the vast majority of its daily visitors from Google, the dominant search engine for the past 10 years with no clear challenger in site. The reason for Google's dominance is no different than other products and services that are dominant; they all provide the best results, the best customer experience, the best reliability and the best confidence in the product, service or company.  When searchers use Google to find things they are confident and assured that they will find what the y are looking for quickly and reliably.  68% of Google searchers don't go past the first page of a search; 98% don't go past the 3rd …best evidence that people are finding what they want quickly.
So the importance of Google Ranking should be clear.  Simply, you want to be found at the common meeting point … page 1 of a Google search. Further, users are 40% likely to click on your site if you are ranked number one by Google, 30% more likely to click if you are ranked second and 24% more likely if you are third. As you can see, ranking within the top ten results in the Google search results page is imperative for increasing your website traffic.
Getting these coveted page 1 positions on Google is obviously a competitive endeavor.  It cannot be done by simply writing checks to some so-called internet guru.  Rather, it involves online marketing, specifically Search Engine Optimization (SEO).  Regardless of the many specialties and sub-specialties involved that you can read about throughout the Optimum7 website, the fact is that you must get there to be found by precisely those that are seeking your products and services.
All searchers use keywords to find what they are seeking.  Google ranks every web page based on relevance for any particular keyword / phrase which is searched.  SEO is the set of processes involved in understanding how all search engines rank for relevance and ultimately executing the processes towards achieving maximum rankings, higher visibility, increased traffic and transactions.  There are 100's of individual steps and processes involved in SEO.  However, they can all be categorized into 1 of 2 tracks – (1) Onsite Optimization and (2) Offsite Optimization.
Onsite Optimization refers to those "geeky" things located within the structure of a web site / page that efficiently communicate to the Google Spiders exactly what it is the web page is all about.  These elements include Title Tags, Metadata, Keyword meta information, sitemaps and other coding measures.  Onsite optimization is fundamental providing the foundation for successful SEO; however, by itself almost never results in page 1 results on Google.
Offsite Optimization separates your site from the rest.  Offsite Optimization is the successful promotion of the website mainly by generating Backlinks.  Backlinks are one way links coming from other websites into your website.  Google sees these backlinks as votes for your site.  The main fuel for Offsite Optimization is ONLINE CONTENT; well written articles and blogposts that are syndicated through different types of publishing sites / content sites.  The content needs to be highly targeted and relevant to specific keywords.
The importance of Google rankings cannot be more evident.  It is the dominant search engine with billions of searches every day.   They use keywords as the currency to find what they are looking for and there is known expertise to understand how Google and searchers function.  The expertise is embodied in SEO and SEO Companies that have mastered the processes and internet marketing strategies towards achieving high level success on Google and all major search engines.
Contact us to learn how your website can get great Google Rankings.