[vc_row][vc_column][vc_column_text]Almost everyone knows that Amazon is the largest marketplace in eCommerce selling everything from music to furniture. But it wasn't always that way. Did you know that Amazon started out as an online bookstore? A bookstore! An online business selling a commodity, that some may argue has become more of a lost art. So how does an online bookstore end up being number one in the e-marketplace, outranking popular sites like Walmart, Ebay, and even Etsy?
Amazon infiltrated the marketplace in 1994 selling books, but what gave them the edge and may have ultimately been responsible for the demise of brick and mortar bookstores like Borders and others was the implementation of two things:
Selling ebooks
Selling books at 99 cents
By selling ebooks, Amazon provided buyers the convenience of purchasing books in electronic format, giving them the ability to use their product immediately. When they began offering books at only 99 cents, Amazon made their buyers feel like they were getting a deal. As a result, they bought more books. Consequently, they sometimes spent even more money than they would have if they had only bought one book at the retail price.
In short, Amazon got smart! They catered to what would make their buyer's shopping experience easy and they applied that concept to other commodities that they add to their websites.
Today, Amazon attracts 244 million active users, netting approximately $88 billion in sales annually. They reportedly have 40 million dedicated Amazon Prime users. Amazon also currently has 89 warehouses and the warehouses are storing and shipping a lot more than just books!
Amazon is a great marketplace for eCommerce businesses to increase their sales. A key drawback is that you can't sell customized products on Amazon. What if your company sells personalized products? Before now, Amazon would not be the ideal place to sell your customizable products. It's challenging for a shopper to buy an item from Amazon and tell the manufacturer how they want it customized.
Whether it's a logo, embroidered initials, or a team number, Amazon hasn't yet made that part of the shopper's experience easy. Amazon has no way of personalizing your product. They don't even allow you to place notes along with your order!
Yet, what if you could sell customizable products on Amazon?
Even though they don't offer this feature, there is a way to offer your customers custom products on Amazon. Here are the key considerations:
This will not work if you already have your products fulfilled by Amazon.
The customizable products will need their own unique listing and product page. This means the description needs to be clear that the product is a customizable product. Anybody who buys this particular product listing wants their products customized.

How Optimum7 Makes It Possible
If you feel that the above-mentioned conditions are met on your end, then the next step is pretty simple—on to the backend! Optimum7's extensive experience with eCommerce has allowed us to come up with stress-free functionalities that'll save you a ton of time and bring in a boatload of new sales.
To help you sell customized products on Amazon, these are the two steps we take:
We Put Our Web Service Code to Work. Basically, our web service code will access the Amazon API and pull all orders, along with the buyer's customizable product information and e-mail. Then, we will send the buyer a unique preset template, in which they'll be asked to customize their product and confirm their order.
We Implement a Versatile Customization Option. The customization option can be anything from a field that states, "enter name, initials or message," and so forth, to an advanced monogram or embroidery option that can have multiple fonts, graphics and image/logo upload features. Bear in mind that this customizing script must be set up for each Amazon store individually.

A Functionality Built for Simplicity
It goes without saying that most buyers are keener on selecting a merchant that can cater to their needs, with minimum hassle. If you're a buyer looking to purchase a customized product, you want to make sure that the information you provide is as accurate as possible. Similarly, sellers should do the same, even when using this particular functionality.
Here's how it works:
The seller must set the description clearly stating that the product is customizable. (In other words, a buyer must be aware that they have to customize the product in order to complete their purchase.)
Once the product is purchased, within 60 seconds, an e-mail/message will be sent to the buyer's Amazon account with specific links to customize the item.
When the buyer clicks on the link, the product they purchase and the customization options will appear. The URL to the links will look something like this: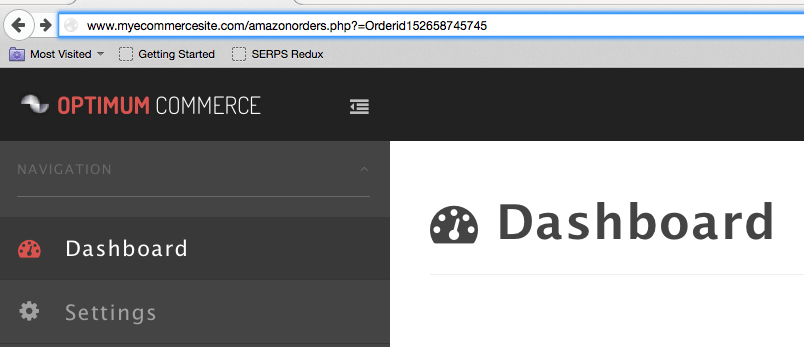 The URL would be www.myeCommercesite.com/amazonorders.php?=Orderid152658745745?customer@optimum7.com
On this URL, each Amazon order number is tied to the email address of the buyer. (Amazon always masks the email.)

The customer should select whatever customization option is set up and click "confirm."
As soon as the customer makes the confirmation, they will be able to customize and send the order to the seller.
Then our system code takes over and marks that order as customized and the seller will be able to see the customization through an admin that we provide the seller. Orders that have been customized by users will show as "Ready to process".

Enrich Your Amazon Store
It's about time Amazon gets a customizing functionality, don't you think? Rather than spending time going back and forth to keep track of which order was placed with customization/personalization requests, you can simply get quick and automatic notifications.
Your customers will be pleased with how easy it is to place an order that is customized by them in a seamless fashion. And as you already know, customer satisfaction leads to a higher profit margin. Sell customized t-shirts and mugs, embroidered backpacks, marketing products, or even custom-made jewelry with ease.
Whether you're selling promotional items or customized clothing as great holiday gifts, Optimum7's advanced functionality can help you get it done without breaking a sweat. Contact us today to learn more about this cutting-edge functionality and how to make your Amazon store positively stand out![/vc_column_text][/vc_column][/vc_row][vc_row gap="20″][vc_column][vc_row_inner][vc_column_inner][vc_custom_heading text="RESULTS WE GENERATE" font_container="tag:h2|font_size:36|text_align:center|color:%23333333″ google_fonts="font_family:Source%20Sans%20Pro%3A200%2C200italic%2C300%2C300italic%2Cregular%2Citalic%2C600%2C600italic%2C700%2C700italic%2C900%2C900italic|font_style:600%20bold%20regular%3A600%3Anormal"][/vc_column_inner][/vc_row_inner][vc_row_inner][vc_column_inner el_class="add-column-margin" width="1/4″ css=".vc_custom_1543150780201{margin-right: 5px !important;margin-bottom: 25px !important;background-color: #0359af !important;}"][vc_custom_heading text="Average Increase in Website Traffic" font_container="tag:h2|font_size:30|text_align:left|color:%23ffffff" google_fonts="font_family:Source%20Sans%20Pro%3A200%2C200italic%2C300%2C300italic%2Cregular%2Citalic%2C600%2C600italic%2C700%2C700italic%2C900%2C900italic|font_style:200%20light%20regular%3A200%3Anormal" el_class="heading-break"][vc_custom_heading text="+97%" font_container="tag:h3|font_size:52|text_align:center|color:%23ffffff" google_fonts="font_family:Source%20Sans%20Pro%3A200%2C200italic%2C300%2C300italic%2Cregular%2Citalic%2C600%2C600italic%2C700%2C700italic%2C900%2C900italic|font_style:900%20bold%20regular%3A900%3Anormal" el_class="cta-resizing-text-numbers"][vc_empty_space height="14px"][/vc_column_inner][vc_column_inner el_class="add-column-margin" width="1/4″ css=".vc_custom_1543150786985{margin-right: 5px !important;margin-bottom: 25px !important;background-color: #0359af !important;}"][vc_custom_heading text="Average Increase in Conversion Rates" font_container="tag:h2|font_size:30|text_align:left|color:%23ffffff" google_fonts="font_family:Source%20Sans%20Pro%3A200%2C200italic%2C300%2C300italic%2Cregular%2Citalic%2C600%2C600italic%2C700%2C700italic%2C900%2C900italic|font_style:200%20light%20regular%3A200%3Anormal" el_class="heading-break"][vc_custom_heading text="+52%" font_container="tag:h3|font_size:52|text_align:center|color:%23ffffff" google_fonts="font_family:Source%20Sans%20Pro%3A200%2C200italic%2C300%2C300italic%2Cregular%2Citalic%2C600%2C600italic%2C700%2C700italic%2C900%2C900italic|font_style:900%20bold%20regular%3A900%3Anormal" el_class="cta-resizing-text-numbers"][vc_empty_space height="14px"][/vc_column_inner][vc_column_inner el_class="add-column-margin" width="1/4″ css=".vc_custom_1543150794061{margin-right: 5px !important;margin-bottom: 25px !important;background-color: #0359af !important;}"][vc_custom_heading text="Monthly Total Leads
Generated" font_container="tag:h2|font_size:30|text_align:left|color:%23ffffff" google_fonts="font_family:Source%20Sans%20Pro%3A200%2C200italic%2C300%2C300italic%2Cregular%2Citalic%2C600%2C600italic%2C700%2C700italic%2C900%2C900italic|font_style:200%20light%20regular%3A200%3Anormal" el_class="heading-break"][vc_custom_heading text="3,000+" font_container="tag:h3|font_size:52|text_align:center|color:%23ffffff" google_fonts="font_family:Source%20Sans%20Pro%3A200%2C200italic%2C300%2C300italic%2Cregular%2Citalic%2C600%2C600italic%2C700%2C700italic%2C900%2C900italic|font_style:900%20bold%20regular%3A900%3Anormal" el_class="cta-resizing-text-numbers"][vc_empty_space height="14px"][/vc_column_inner][vc_column_inner el_class="cta-last-column" width="1/4″ css=".vc_custom_1544107992939{background-color: #0359af !important;}"][vc_custom_heading text="We become an indispensable resource for our clients to drive traffic and leads." font_container="tag:h2|font_size:20|text_align:left|color:%23ffffff" google_fonts="font_family:Source%20Sans%20Pro%3A200%2C200italic%2C300%2C300italic%2Cregular%2Citalic%2C600%2C600italic%2C700%2C700italic%2C900%2C900italic|font_style:200%20light%20regular%3A200%3Anormal" el_class="heading-break cta-long-text"][vc_column_text el_class="cta-last-column-text-avatar"]
Duran Incı
COO of
Optimum7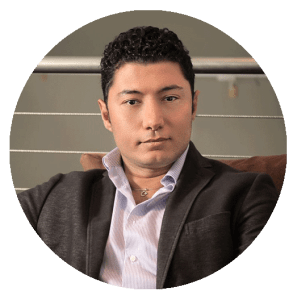 [/vc_column_text][/vc_column_inner][/vc_row_inner][vc_row_inner css=".vc_custom_1543166111440{padding-top: 0px !important;padding-bottom: 0px !important;background-color: #c9d5e9 !important;}"][vc_column_inner width="1/3″ css=".vc_custom_1543166117277{padding-top: 0px !important;padding-bottom: 0px !important;}"][vc_custom_heading text="SEE HOW WE CAN HELP YOU" font_container="tag:h4|font_size:17|text_align:left" google_fonts="font_family:Source%20Sans%20Pro%3A200%2C200italic%2C300%2C300italic%2Cregular%2Citalic%2C600%2C600italic%2C700%2C700italic%2C900%2C900italic|font_style:600%20bold%20regular%3A600%3Anormal"][vc_empty_space height="14px"][vc_custom_heading text="GROW YOUR BUSINESS" font_container="tag:h4|font_size:21|text_align:left" google_fonts="font_family:Source%20Sans%20Pro%3A200%2C200italic%2C300%2C300italic%2Cregular%2Citalic%2C600%2C600italic%2C700%2C700italic%2C900%2C900italic|font_style:600%20bold%20regular%3A600%3Anormal" css=".vc_custom_1543226279925{margin-top: -20px !important;}"][/vc_column_inner][vc_column_inner width="2/3″ css=".vc_custom_1543166125097{padding-top: 0px !important;padding-bottom: 0px !important;}"][vc_raw_html]JTNDc2VjdGlvbiUyMGNsYXNzJTNEJTIyc3VjY2Vzcy1taW5pLWZvcm0tc2VjdGlvbiUyMiUzRSUwQSUyMCUyMCUyMCUyMCUyMCUyMCUyMCUyMCUzQ2Zvcm0lMjBhY3Rpb24lM0QlMjIlMkZmcmVlLXF1b3RlJTIyJTIwbWV0aG9kJTNEJTIyZ2V0JTIyJTIwaWQlM0QlMjJxdWljay1mb3JtJTIyJTIwY2xhc3MlM0QlMjJzdWNjZXNzLW1pbmktZm9ybS1zZWN0aW9uX19mb3JtJTIwY2xlYXJmaXglMjIlM0UlMEElMjAlMjAlMjAlMjAlMjAlMjAlMjAlMjAlMjAlMjAlMjAlMjAlM0NkaXYlMjBjbGFzcyUzRCUyMnR5cGUtdXJsJTIyJTNFJTBBJTIwJTIwJTIwJTIwJTIwJTIwJTIwJTIwJTIwJTIwJTIwJTIwJTIwJTIwJTIwJTIwJTNDbGFiZWwlMjBmb3IlM0QlMjJ3ZWJzaXRlJTIyJTIwY2xhc3MlM0QlMjJjZW50ZXIlMjIlM0VFbnRlciUyMHlvdXIlMjB3ZWJzaXRlJTIwdG8lMjBnZXQlMjBzdGFydGVkJTIwbm93JTNDJTJGbGFiZWwlM0UlMEElMjAlMjAlMjAlMjAlMjAlMjAlMjAlMjAlMjAlMjAlMjAlMjAlMjAlMjAlMjAlMjAlM0NpbnB1dCUyMG5hbWUlM0QlMjJ3ZWJzaXRlJTIyJTIwaWQlM0QlMjJ3ZWJzaXRlJTIyJTIwdHlwZSUzRCUyMnVybCUyMiUyMGNsYXNzJTNEJTIyc3VjY2Vzc2VzLWZvcm0td2Vic2l0ZSUyMiUyMHBsYWNlaG9sZGVyJTNEJTIyaHR0cCUzQSUyRiUyRiUyMiUzRSUwQSUyMCUyMCUyMCUyMCUyMCUyMCUyMCUyMCUyMCUyMCUyMCUyMCUyMCUyMCUyMCUyMCUzQ2lucHV0JTIwdHlwZSUzRCUyMnN1Ym1pdCUyMiUyMGlkJTNEJTIyc3VibWl0JTIyJTIwY2xhc3MlM0QlMjJjYWxsLS10by0tYWN0aW9uLS1idXR0b24lMjIlMjB2YWx1ZSUzRCUyMk5leHQlMjBTdGVwJTIyJTIwY2xhc3MlM0QlMjJ1cHBlcmNhc2UlMjBzYW5zLXNlcmlmLS1ib2xkJTIwYnRuJTIwZ3JlZW4lMjIlM0UlMEElMjAlMjAlMjAlMjAlMjAlMjAlMjAlMjAlMjAlMjAlMjAlMjAlMjAlMjAlMjAlMjAlM0NzY3JpcHQlM0UlMEElMjAlMjAlMjAlMjAlMjAlMjAlMjAlMjAlMjAlMjAlMjAlMjAlMjAlMjAlMjAlMjAlMjAlMjAlMjAlMjBqUXVlcnklMjglMjcuc3VjY2Vzc2VzLWZvcm0td2Vic2l0ZSUyNyUyOS5jaGFuZ2UlMjglMjAlMEElMjAlMjAlMjAlMjAlMjAlMjAlMjAlMjAlMjAlMjAlMjAlMjAlMjAlMjAlMjAlMjAlMjAlMjAlMjAlMjAlMjAlMjAlMjAlMjAlMjAlMjBmdW5jdGlvbiUyOGV2ZW50JTI5JTIwJTdCJTIwJTBBJTIwJTIwJTIwJTIwJTIwJTIwJTIwJTIwJTIwJTIwJTIwJTIwJTIwJTIwJTIwJTIwJTIwJTIwJTIwJTIwJTIwJTIwJTIwJTIwJTIwJTIwJTIwdmFyJTIwdXJsJTIwJTNEJTIwalF1ZXJ5JTI4JTI3LnN1Y2Nlc3Nlcy1mb3JtLXdlYnNpdGUlMjclMjkudmFsJTI4JTI5JTNCJTIwJTBBJTIwJTIwJTIwJTIwJTIwJTIwJTIwJTIwJTIwJTIwJTIwJTIwJTIwJTIwJTIwJTIwJTIwJTIwJTIwJTIwJTIwJTIwJTIwJTIwJTIwJTIwJTIwaWYlMjAlMjglMjElMkYlNUUlMjhmJTdDaHQlMjl0cHMlM0YlM0ElNUMlMkYlNUMlMkYlMkZpLnRlc3QlMjh1cmwlMjklMjklMjAlN0IlMjAlMEElMjAlMjAlMjAlMjAlMjAlMjAlMjAlMjAlMjAlMjAlMjAlMjAlMjAlMjAlMjAlMjAlMjAlMjAlMjAlMjAlMjAlMjAlMjAlMjAlMjAlMjAlMjAlMjB1cmwlMjAlM0QlMjAlMjJodHRwJTNBJTJGJTJGJTIyJTIwJTJCJTIwdXJsJTNCJTIwJTBBJTIwJTIwJTIwJTIwJTIwJTIwJTIwJTIwJTIwJTIwJTIwJTIwJTIwJTIwJTIwJTIwJTIwJTIwJTIwJTIwJTIwJTIwJTIwJTIwJTIwJTIwJTIwJTdEJTIwJTBBJTIwJTIwJTIwJTIwJTIwJTIwJTIwJTIwJTIwJTIwJTIwJTIwJTIwJTIwJTIwJTIwJTIwJTIwJTIwJTIwJTIwJTIwJTIwJTIwJTIwJTIwJTIwalF1ZXJ5JTI4JTI3LnN1Y2Nlc3Nlcy1mb3JtLXdlYnNpdGUlMjclMjkudmFsJTI4dXJsJTI5JTNCJTIwJTBBJTIwJTIwJTIwJTIwJTIwJTIwJTIwJTIwJTIwJTIwJTIwJTIwJTIwJTIwJTIwJTIwJTIwJTIwJTIwJTIwJTIwJTIwJTIwJTIwJTIwJTIwJTdEJTIwJTBBJTIwJTIwJTIwJTIwJTIwJTIwJTIwJTIwJTIwJTIwJTIwJTIwJTIwJTIwJTIwJTIwJTIwJTIwJTIwJTIwJTIwJTIwJTIwJTIwJTIwJTI5JTNCJTBBJTIwJTIwJTIwJTIwJTIwJTIwJTIwJTIwJTIwJTIwJTIwJTIwJTIwJTIwJTIwJTIwJTIwJTIwJTIwJTIwJTNDJTJGc2NyaXB0JTNFJTBBJTIwJTIwJTIwJTIwJTIwJTIwJTIwJTIwJTIwJTIwJTIwJTIwJTNDJTJGZGl2JTNFJTBBJTIwJTIwJTIwJTIwJTIwJTIwJTIwJTIwJTNDJTJGZm9ybSUzRSUwQSUyMCUyMCUyMCUyMCUzQyUyRnNlY3Rpb24lM0U=[/vc_raw_html][/vc_column_inner][/vc_row_inner][vc_row_inner css=".vc_custom_1543167097737{padding-top: 0px !important;padding-bottom: 0px !important;}"][vc_column_inner width="1/3″ css=".vc_custom_1543167086397{padding-top: 0px !important;padding-bottom: 0px !important;}"][vc_raw_html]JTNDc3R5bGUlM0UlMEEudmNfY29sLWhhcy1maWxsJTNFLnZjX2NvbHVtbi1pbm5lciUyQyUyMC52Y19yb3ctaGFzLWZpbGwlM0UudmNfY29sdW1uX2NvbnRhaW5lciUzRS52Y19jb2x1bW4taW5uZXIlMjAlN0IlMEElMjAlMjAlMjAlMjBwYWRkaW5nLXRvcCUzQTBweCUyMCUyMWltcG9ydGFudCUzQiUwQW1hcmdpbi1ib3R0b20lM0E1cHglMjAlMjFpbXBvcnRhbnQlM0IlMEElN0QlMEEuaGVhZGluZy1icmVhayUyMCU3QiUwQSUyMCUyMCUyMCUyMHdpZHRoJTNBODklMjUlM0IlMEElN0QlMEElMEEuYWRkLWNvbHVtbi1tYXJnaW4lMjAlN0IlMEElMjAlMjAlMjAlMjBtYXJnaW4tcmlnaHQlM0E1cHglMjAlMjFpbXBvcnRhbnQlM0IlMEElMjAlMjAlMjAlMjB3aWR0aCUzQTI0LjMlMjUlM0IlMEElN0QlMEElNDBtZWRpYSUyMG9ubHklMjBzY3JlZW4lMjBhbmQlMjAlMjhtYXgtd2lkdGglM0ElMjA3NjhweCUyOSUyMCU3QiUwQSUyMCUyMCUyMCUyMC5hZGQtY29sdW1uLW1hcmdpbiUyMCU3QiUwQSUyMCUyMCUyMCUyMCUyMCUyMCUyMCUyMHdpZHRoJTNBMTAwJTI1JTNCJTBBJTIwJTIwJTIwJTIwJTdEJTBBJTdEJTBBLnRha2UtZmlyc3Qtc3RlcCUyQyUwQS5zdWNjZXNzLW1pbmktZm9ybS1zZWN0aW9uJTIwJTdCJTBBJTdEJTBBJTBBJTA5LnN1Y2Nlc3MtbWluaS1mb3JtLXNlY3Rpb25fX2Zvcm0lMjAlN0IlMEElMDklMDlib3gtc2l6aW5nJTNBJTIwYm9yZGVyLWJveCUzQiUwQSUwOSUwOWhlaWdodCUzQTczcHglM0IlMEElMDklMDlwYWRkaW5nJTNBMTRweCUzQiUwQSUwOSUwOW1hcmdpbiUzQS0yMHB4JTIwMCUyMC0zNXB4JTIwMCUzQiUwQSUwOSU3RCUwQSUwQSUwOSUwOS5zdWNjZXNzLW1pbmktZm9ybS1zZWN0aW9uX19mb3JtJTIwLnRpdGxlJTJDJTBBJTA5JTA5LnN1Y2Nlc3MtbWluaS1mb3JtLXNlY3Rpb25fX2Zvcm0lMjBsYWJlbCUyQyUwQSUwOSUwOS5zdWNjZXNzLW1pbmktZm9ybS1zZWN0aW9uX19mb3JtJTIwaW5wdXQlMjAlN0IlMEElMDklMDklMDlmbG9hdCUzQWxlZnQlM0IlMEElMDklMDklN0QlMEElMEElMDklMDkuc3VjY2Vzcy1taW5pLWZvcm0tc2VjdGlvbl9fZm9ybSUyMC50aXRsZSUyMCU3QiUwQSUwOSUwOSUwOWNvbG9yJTNBJTIzMTUxNTE1JTNCJTBBJTA5JTA5JTA5Zm9udC1zaXplJTNBMjBweCUzQiUwQSUwOSUwOSUwOWxpbmUtaGVpZ2h0JTNBLjhlbSUzQiUwQSUwOSUwOSU3RCUwQSUwQSUwOSUwOSUwOS5zdWNjZXNzLW1pbmktZm9ybS1zZWN0aW9uX19mb3JtJTIwLnRpdGxlJTIwLmJpZyUyMCU3QiUwQSUwOSUwOSUwOSUwOWZvbnQtc2l6ZSUzQTI4cHglM0IlMEElMDklMDklMDklN0QlMEElMEElMDklMDkuc3VjY2Vzcy1taW5pLWZvcm0tc2VjdGlvbl9fZm9ybSUyMGxhYmVsJTIwJTdCJTBBJTA5JTA5JTA5Y29sb3IlM0ElMjAlMjMxNTE1MTUlM0IlMEElMDklMDklMDlmb250LXNpemUlM0EyMHB4JTNCJTBBJTA5JTA5JTA5bGluZS1oZWlnaHQlM0ElMjAxLjhlbSUzQiUwQSUwOSUwOSUwOW1hcmdpbi1sZWZ0JTNBJTIwMTZweCUzQiUwQSUwOSUwOSUwOXRleHQtdHJhbnNmb3JtJTNBbm9uZSUzQiUwQSUwOSUwOSUwOW1hcmdpbi10b3AlM0ElMjA3cHglM0IlMEElMDklMDklN0QlMEElMEElMDklMDkuc3VjY2Vzcy1taW5pLWZvcm0tc2VjdGlvbl9fZm9ybSUyMGlucHV0JTVCdHlwZSUzRCUyMnVybCUyMiU1RCUyMCU3QiUwQSUwOSUwOSUwOWJveC1zaXppbmclM0ElMjBib3JkZXItYm94JTNCJTBBJTA5JTA5JTA5LXdlYmtpdC1ib3gtc2hhZG93JTNBJTIwaW5zZXQlMjAwcHglMjAwcHglMjA2cHglMjAwcHglMjByZ2JhJTI4MCUyQyUyMDAlMkMlMjAwJTJDJTIwLjQlMjklM0IlMEElMDklMDklMDlib3gtc2hhZG93JTNBJTIwaW5zZXQlMjAwcHglMjAwcHglMjA2cHglMjAwcHglMjByZ2JhJTI4MCUyQyUyMDAlMkMlMjAwJTJDJTIwNC4lMjklM0IlMEElMDklMDklMDlib3JkZXIlM0ExcHglMjBzb2xpZCUyMCUyM2ZmYzAwMCUzQiUwQSUwOSUwOSUwOWhlaWdodCUzQTQ4cHglM0IlMEElMDklMDklMDlwYWRkaW5nJTNBJTIwMCUyMDEwcHglM0IlMEElMDklMDklMDl3aWR0aCUzQTI3MHB4JTNCJTBBJTA5JTA5JTA5bWFyZ2luJTNBJTIwMHB4JTIwMTVweCUzQiUwQSUwOSUwOSU3RCUwQSUwQSUwOSUwOS5zdWNjZXNzLW1pbmktZm9ybS1zZWN0aW9uX19mb3JtJTIwaW5wdXQlNUJ0eXBlJTNEJTIyc3VibWl0JTIyJTVEJTIwJTdCJTBBJTA5JTA5JTA5YmFja2dyb3VuZCUzQSUyM2ZmYzAwMCUzQiUwQSUwOSUwOSUwOWZvbnQtc2l6ZSUzQTEycHglM0IlMEElMDklMDklMDltYXJnaW4tdG9wJTNBJTIwNXB4JTNCJTBBJTA5JTA5JTA5bWFyZ2luLWxlZnQlM0ElMjAxMHB4JTNCJTBBJTA5JTA5JTdEJTBBJTBBJTA5LmJ0bi10YWtlLWZpcnN0LXN0ZXAlMjAlN0IlMEElMDklMDlkaXNwbGF5JTNBYmxvY2slM0IlMEElMDklMDlwYWRkaW5nJTNBMTRweCUyMDQwcHglMjAxNHB4JTIwMzk4cHglM0IlMEElMDklMDlmb250LXNpemUlM0EyOHB4JTNCJTBBJTA5JTA5bGluZS1oZWlnaHQlM0ElMjAuOGVtJTNCJTBBJTA5JTA5d2lkdGglM0ElMjAzMjZweCUzQiUwQSUwOSU3RCUwQSUwQSUwOSUwOS5idG4tdGFrZS1maXJzdC1zdGVwJTIwc3BhbiUyMCU3QmZvbnQtc2l6ZSUzQTIwcHglM0IlN0QlMEElMEElMDklMDkuc3VjY2Vzcy1taW5pLWZvcm0tc2VjdGlvbl9fZm9ybSUzQWhvdmVyJTJDJTBBJTA5JTA5LmJ0bi10YWtlLWZpcnN0LXN0ZXAlM0Fob3ZlciUyMCU3QmJhY2tncm91bmQtcG9zaXRpb24lM0E3NjVweCUyMDAlM0IlMjAlN0QlMEElMEElMDkudGFrZS1maXJzdC1zdGVwJTIwLmNhbGwlMkMlMEElMDkuc3VjY2Vzcy1taW5pLWZvcm0tc2VjdGlvbiUyMC5jYWxsJTIwJTdCJTBBJTA5JTA5Zm9udC1zaXplJTNBMjJweCUzQiUwQSUwOSUwOW1hcmdpbi10b3AlM0ExMHB4JTNCJTBBJTA5JTdEJTBBJTBBJTA5LnRha2UtZmlyc3Qtc3RlcCUyMC5jYWxsJTIwJTdCJTBBJTA5JTA5bWFyZ2luLWxlZnQlM0EzOThweCUzQiUwQSUwOSU3RCUwQSUwQSUwOS5zdWNjZXNzLW1pbmktZm9ybS1zZWN0aW9uJTIwLmNhbGwlMjAlN0IlMEElMDklMDltYXJnaW4tcmlnaHQlM0EyNXB4JTNCJTBBJTA5JTdEJTBBJTBBJTA5JTA5LnRha2UtZmlyc3Qtc3RlcCUyMC5jYWxsJTIwc3BhbiUyQyUwQSUwOSUwOS5zdWNjZXNzLW1pbmktZm9ybS1zZWN0aW9uJTIwLmNhbGwlMjBzcGFuJTIwJTdCJTBBJTA5JTA5JTA5Zm9udC1zaXplJTNBMTVweCUzQiUwQSUwOSUwOSU3RCUwQSUwOSUwOSUwQSU0MG1lZGlhJTIwJTI4bWluLXdpZHRoJTNBJTIwMzIwcHglMjklMjBhbmQlMjAlMjhtYXgtd2lkdGglM0ElMjA0ODBweCUyOSUyMCU3QiUwQSUyMCUyMCUyMCUyMC5zdWNjZXNzLW1pbmktZm9ybS1zZWN0aW9uX19mb3JtJTIwbGFiZWwlMjAlN0IlMEElMjAlMjAlMjAlMjAlMjAlMjAlMjAlMjBtYXJnaW4tbGVmdCUzQTBweCUyMCUzQiUwQSUyMCUyMCUyMCUyMCU3RCUwQSUyMCUyMCUyMCUyMC5zdWNjZXNzLW1pbmktZm9ybS1zZWN0aW9uX19mb3JtJTIwaW5wdXQlNUJ0eXBlJTNEJTIydXJsJTIyJTVEJTIwJTdCJTBBJTIwJTIwJTIwJTIwJTIwJTIwJTIwJTIwbWFyZ2luJTNBMCUyMC0yMHB4JTIwJTIxaW1wb3J0YW50JTNCJTBBJTIwJTIwJTIwJTIwJTdEJTBBJTIwJTIwJTIwJTIwLmNhbGwtLXRvLS1hY3Rpb24tLWJ1dHRvbiUyMCU3QiUwQSUyMCUyMCUyMCUyMCUyMCUyMCUyMCUyMG1hcmdpbiUzQTIwcHglMjA1MHB4JTIwJTIxaW1wb3J0YW50JTBBJTIwJTIwJTIwJTIwJTdEJTBBJTdEJTBBJTQwbWVkaWElMjAlMjhtaW4td2lkdGglM0ElMjA4MDBweCUyOSUyMGFuZCUyMCUyOG1heC13aWR0aCUzQSUyMDE0NDBweCUyOSUyMCU3QiUwQSUwOS5jdGEtcmVzaXppbmctdGV4dC1udW1iZXJzJTIwJTdCJTBBJTA5JTA5Zm9udC1zaXplJTNBJTIwNDJweCUyMCUyMWltcG9ydGFudCUwQSUwOSU3RCUwQSUwOS5oZWFkaW5nLWJyZWFrJTIwJTdCJTBBJTA5JTA5d2lkdGglM0ElMjA5NXB4JTNCJTBBJTA5JTA5Zm9udC1zaXplJTNBMjJweCUyMCUyMWltcG9ydGFudCUzQiUwQSUwOSU3RCUwQSUwOS5hZGQtY29sdW1uLW1hcmdpbiUyMCU3QiUwQSUyMCUyMCUyMCUyMHdpZHRoJTNBJTIwMjQlMjUlMjAlMjFpbXBvcnRhbnQlM0IlMEElMDklN0QlMEElMDkuY3RhLWxvbmctdGV4dCUyMCU3QiUwQSUwOSUwOWZvbnQtc2l6ZSUzQTE2cHglMjAlMjFpbXBvcnRhbnQlM0IlMEElMDklN0QlMEElMDkuY3RhLXNpbXBsZS10ZXh0JTIwJTdCJTBBJTA5JTA5Zm9udC1zaXplJTNBMTJweCUyMCUyMWltcG9ydGFudCUzQiUwQSUwOSU3RCUwQSUwOS52Y19jb2x1bW4taW5uZXIudmNfY3VzdG9tXzE1NDQwMjg5OTk1MzIlMjAlN0IlMEElMDklMDloZWlnaHQlM0ElMjAyNDBweCUyMCUyMWltcG9ydGFudCUzQiUwQSUwOSU3RCUwQSUwOS5jdGEtbGFzdC1jb2x1bW4tdGV4dC1hdmF0YXIlMjAlN0IlMEElMDklMDltYXJnaW4tdG9wJTNBLTIwcHglM0IlMEElMDklMDltYXJnaW4tYm90dG9tJTNBOHB4JTNCJTBBJTA5JTdEJTBBJTA5LmN0YS1sYXN0LWNvbHVtLXRleHQlMjAlN0IlMEElMDklMDltYXJnaW4tdG9wJTNBJTIwLTIwcHglM0IlMEElMDklN0QlMEElMDkuc3VjY2Vzcy1taW5pLWZvcm0tc2VjdGlvbl9fZm9ybSUyMGlucHV0JTVCdHlwZSUzRCUyMnVybCUyMiU1RCUyMCU3QiUwQSUwOSUwOXdpZHRoJTNBJTIwMTY1cHglMjAlMjFpbXBvcnRhbnQlM0IlMEElMDklN0QlMEElMDkuc3VjY2Vzcy1taW5pLWZvcm0tc2VjdGlvbl9fZm9ybSUyMGxhYmVsJTIwJTdCJTBBJTA5JTIwJTIwJTIwJTIwZm9udC1zaXplJTNBJTIwMThweCUzQiUwQSUwOSUyMCUyMCUyMCUyMG1hcmdpbi10b3AlM0ElMjAyMHB4JTNCJTBBJTA5JTIwJTIwJTIwJTIwbWFyZ2luLWJvdHRvbSUzQSUyMDE1cHglM0IlMEElMDklN0QlMEElMDkuY3RhLXBob25lLW51bWJlciUyMCU3QiUwQSUyMCUyMCUyMCUyMG1hcmdpbi1sZWZ0JTNBJTIwLTI3JTI1JTNCJTBBJTA5JTdEJTBBJTdEJTBBJTNDJTJGc3R5bGUlM0U=[/vc_raw_html][/vc_column_inner][vc_column_inner width="2/3″ css=".vc_custom_1543167080727{padding-top: 0px !important;padding-bottom: 0px !important;}"][vc_column_text]
Want to speak with an expert? Call 866-848-6072
[/vc_column_text][/vc_column_inner][/vc_row_inner][/vc_column][/vc_row]