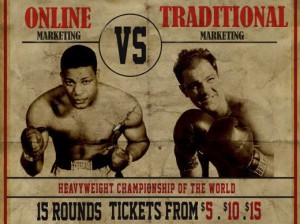 Traditional Marketing vs. Online Marketing
Traditional marketing, i.e. Radio, TV, Print et al, poses significant barriers for a start-up business. Obviously, it's very expensive.  It's also inefficient, by almost any definition.  They lack targeting, and rely on being exposed to a wide audience with the faint hope that a tiny fraction of one percent of the audience will view the ad at precisely the time and place that they are alert, and that they are interested specifically in what you have to offer.
Online marketing offers significant advantages for start-ups.  The Internet offers the genuine possibility that you can be found, and be found by the very people most likely to actually buy something from you.  The Internet is searchable which means that you can be found; if you can employ the right strategy to become visible to your target audience, you instantly have a decided advantage over traditional marketing methods.
The internet is scalable, meaning that you can budget precisely what you can afford and segment that budget, not only to the medium, but also down to a keyword phrase.  The Internet is measurable.  You can track with almost infinite precision the human interaction with your online marketing efforts; unthinkable in the traditional marketing world.
Online Barriers to Entry
The barriers to online marketing include dealing with the vast array of internet technology that continues to develop and change rapidly; eCommerce, Reputation Management, PR and PR outreach, Search Engine Optimization, Sponsored Search, Search Technology, Authority Building and much more.  So, how do you deal with it all effectively to reach your start-up's goals?
To do all of the aforementioned with an in-house team would cost a minimum of half a million dollars, just for the first year's payroll. Yikes!
These are the three main elements for your start up to be successful and the must-haves of building a solid marketing strategy that will impress the investors and others, ensure that your efforts are effective, and allow you to reach your goals.
1.    Fully Comprehensive Business Plan

Key Components

The Idea
The Market
Competition
Forecasted Sales (First year, third, fifth?)
Unit Profit Model – what is the unit cost and unit selling price per sale?  All costs must be imputed and the unit selling price must be justified based on researched and illustrated market conditions.
This is where 99% of start-ups fail; they cannot justify the capital needed, and because of that, investors just won't invest because they don't understand how the company will make money in the future. Too often business plans are full of inspiration but demonstrate a lack of perspiration in the preparation of the key document they will need to convince any lender, whether it is a bank or outside investors.  A solid marketing strategy is a potent way to provide skeptical / impatient investors with the metrics they need to track their investment. How so, you ask? Let's see.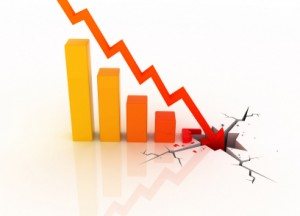 a)    While you may not, as yet, be making a profit, the fact that you are online provides the advantage of actually being able to illustrate strong, definite interest.  Analytical software, such as Google Analytics, can be used to illustrate such things as:
Site Visits and Engagement
Social Media interest
Search Volume Potential
Competitive Data
b)   Using additional online marketing research you can combine the data you have to "tell a story" that is compelling by piecing together all of the elements of a winning strategy.
c)    In addition, your Internet marketing efforts and online popularity will put you in front of additional investors. If you can peak their interest, it will mean that you will actually generate competitive interest for funding your business idea(s). As more investors et al will be talking and sharing your ideas and solid preparation / presentation, the opportunity to fully fund your business ideas and strategies only increases.
d)   Make certain that your business plan is very clear about the following key elements:
Forecasted Budget (1 year, 3, 5) – how much money do you need.
Expertise Requirements – programmers, designers, engineers, physical product (quality control?)
Funding Sources – how are you going to get money for your forecasted budget? What kind of investments do you need?
Investment Needed
2.    Unique Product or Service
 You must have something that is unique in your offering. Does your product or service solve a unique problem, possibly in a unique way? Ideally, there should be little to no competition in the sense that nobody solves that problem or nobody solves the problem in a uniquely valuable way. It all comes down to basics ultimately.  Ultimately your offering must offer at least one and ideally all of the following basic benefits that are at the core of any buying decision on a personal or corporate level:
Makes Money / Saves Money
Saves Time
Convenience / Easy to Use
Confidence / Peace of Mind
Reliability
Be Realistic!  If you are looking to develop a new cell phone, you aren't likely to succeed unless you have a truly extraordinary breakthrough that isn't on anybody's radar and is "sure" to be a game-changer.  Much more likely is to identify a niche need or pain that is faced by certain individuals or businesses.  For instance, I recently saw someone offering a "rent-a-wife" service, that is, without the physical relationship.  She offers to do all the things a very busy man or woman, for that matter to do buy your groceries, do your laundry, dry cleaning, prepare your meals, et al.  Pretty unique and thought provoking.
3.    Detailed Online Marketing Strategy
After all these years since the World Wide Web was born, I still see most new businesses making the same serious strategic error i.e. not having a well thought and INTEGRATED marketing strategy.  For instance, people come to us after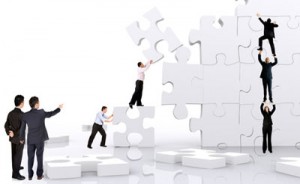 having a website designed and then want to do SEO (Search Engine Optimization).  The problem with this, all too often, is that most web designers, web design companies do not know or stay up to date with website design requirements for SEO as are easily documented in Webmaster Tools.  More specifically, sites without an adequate CMS (Content Management System), like WordPress or Flash Pages or Flash Elements.  This just increases the cost and wastes valuable time.  The fact is that website design and internet marketing are inextricably linked; one just must not be done without the other.
Here are the main elements of a successful and integrated online marketing strategy:
Great Website Concept and Design

Design Scheme that fits the business
SEO-Friendly eCommerce Integration (if applicable)
SEO-Friendly CMS like WordPress
Strong and Clear Call to Action
Well thought out conversion funnel or pathway
SEO (now called Marketing)

Onsite Strategy
Offsite Strategy
Content Strategy for Both
Social Media Strategy and Integration
Aggressive PR
Contributions to the Press
Speaking Engagements
Consider Strategic Partnerships
 Unless you want to do all of your marketing in-house and spend half a million on payroll in your first year, you should consider a marketing partnership. Many start-ups make the mistake of outsourcing different aspects of their marketing campaign to different companies, making it difficult to manage. Instead of outsourcing, form a strategic partnership with a marketing company that understands what is necessary and has the resources to provide your start-up with effective strategies and flawless execution, virtually becoming an extension of your business.
While you're at it, have them put a little skin in the game to ensure that they are as effective as possible. Tie their compensation to their performance. This will also allow you to test their confidence in their own strategies because, at the end of the day, they should trust their marketing processes as much as you trust your product or idea.
Optimum7 has great success working with start-ups and established companies to develop and execute custom online marketing strategies, transforming their businesses, employing our online marketing skills with great precision and intensity.  Let us help you take those next key steps to reach and exceed your goals.  Contact us today!