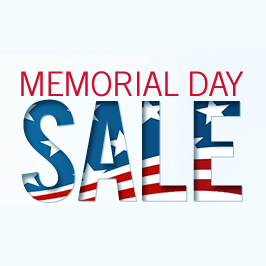 With Memorial Day coming up, one can't help but wonder what sales will look like this weekend.
If you're planning a yearly shopping spree or a simple stroll through the mall, you can't miss these offers that will blow you right out of the water.
From clothing to home furnishings, let this be your ultimate coupon guide for smooth sailing.
In an effort to facilitate your hunt for the finest coupons, I compiled a list of stores that offer discounts of all sorts.
Let's get started.
Clothing
Forever 21
If you're a fan of this store, like myself, then you won't let these coupons pass. Whether you're buying a gift or indulging in some quality "me" time, Forever 21 will be offering their lowest prices ever on clothing and accessories both online and in stores.
Make sure you stop by. You may even be able to get your Christmas shopping finished early this year.
The Good Stuff:
In stores…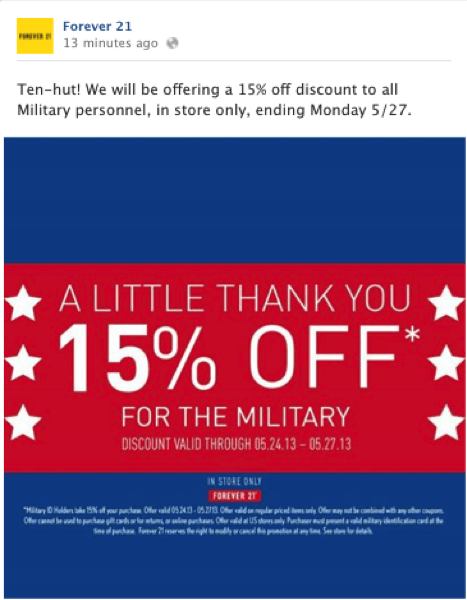 And Online…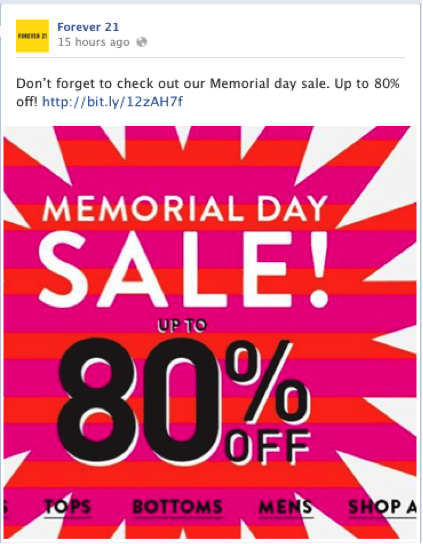 JC Penney
Find light and airy clothing for those hot summer days. JC Penney took Memorial Day to heart and is offering up to 30% off Sale and Clearance prices when you present this coupon to the cashier or type in the code online.
The Good Stuff:
Online and In Stores…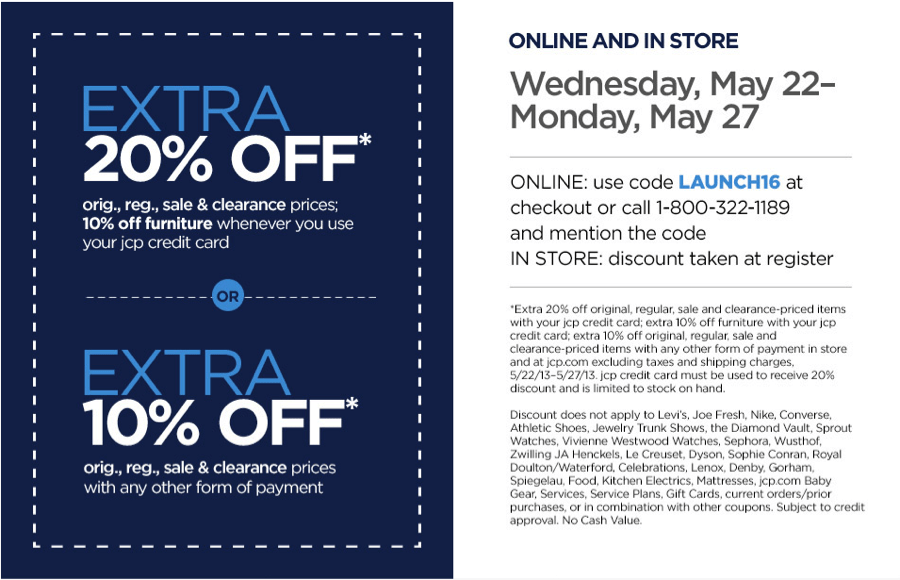 Aeropostale
Ready for your summer vacation? Begin your journey at Aeropostale where you'll find the latest clothing designs and trends for a day at the beach. Print this coupon to get $10 off your $50 or more purchase. In addition, enjoy 50% off the entire store through this weekend.
The Good Stuff:
Print this out and show it at the register…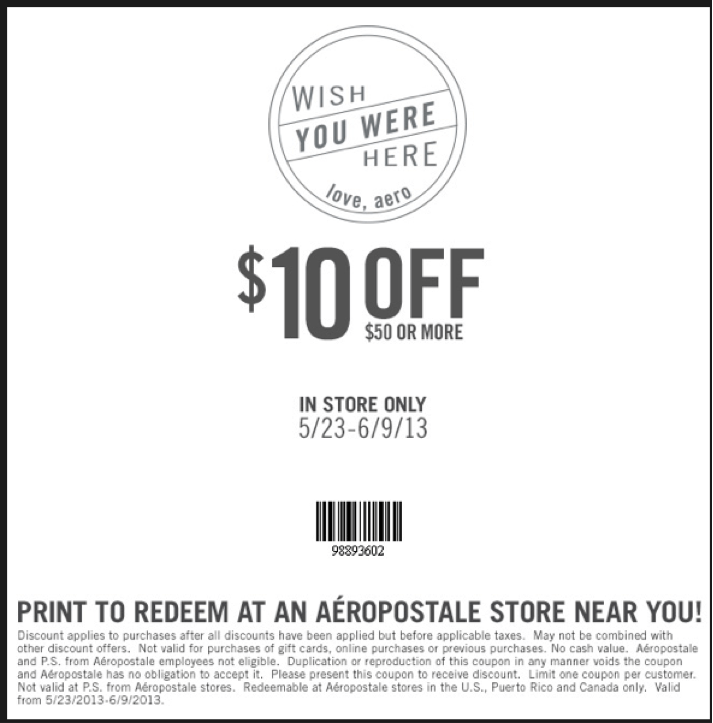 Trying to avoid the mall crowd? No problem. Aeropostale offers online offers as well…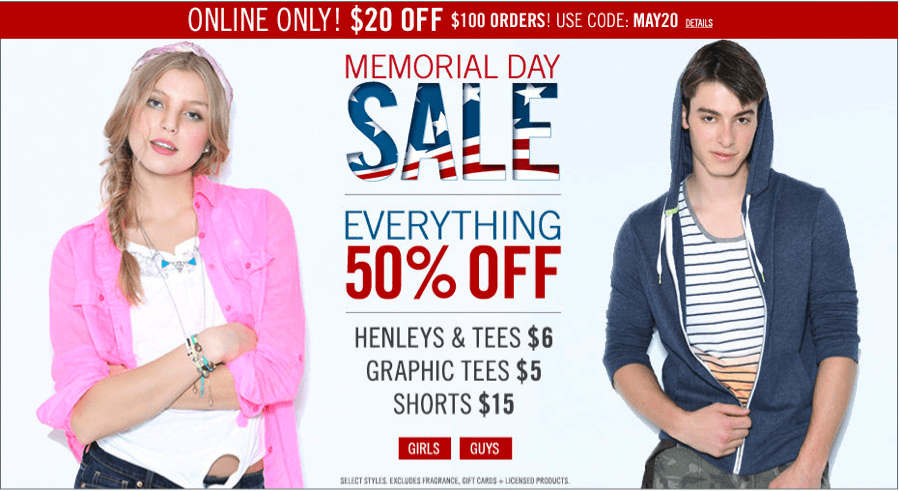 Kohls
Find the perfect summer outfit for you and your family with Kohls' wide variety of trendy garments. Be sure to redeem 15% off your entire purchase on their Facebook page. Hurry!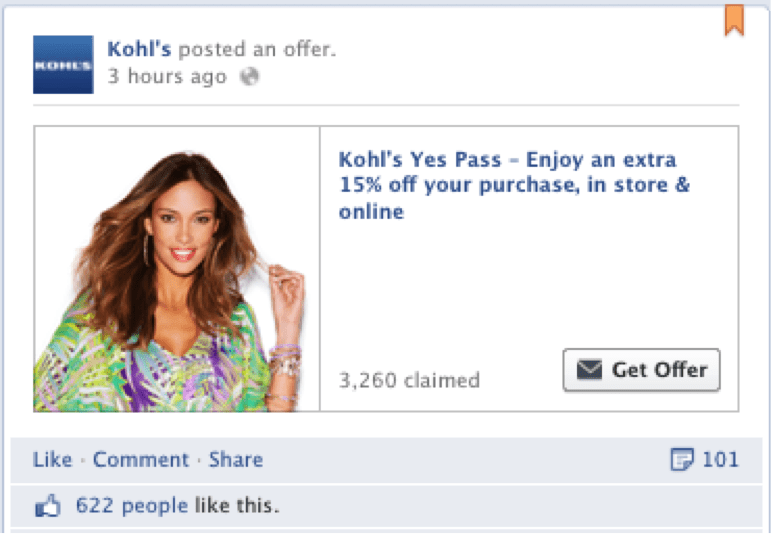 Macy's
Enjoy online exclusive deals that will have you hooked on your computer (in a good way). If you decide to take stroll through the mall, don't forget to print out your Macy's WOWPASS! where you'll get 15% off your entire purchase. Trust me, all these 15% offs add up.
The Good Stuff: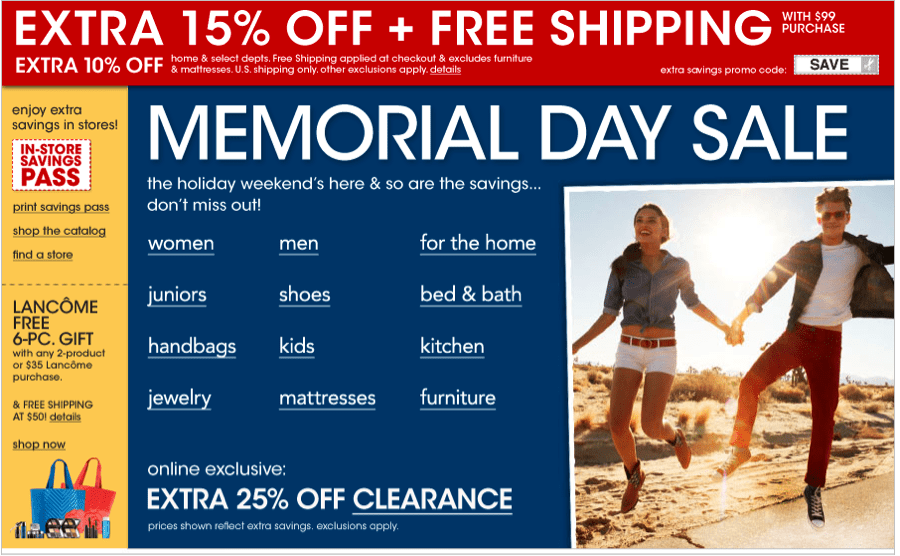 Home Improvement and Decor
Home Depot
Have you been putting off redecorating your home? Take advantage of Home Depot's extensive Memorial Day sales where you can save up to 75% on all store items both online and in stores. Don't let these online offers pass.
The Good Stuff:
Save on Paint…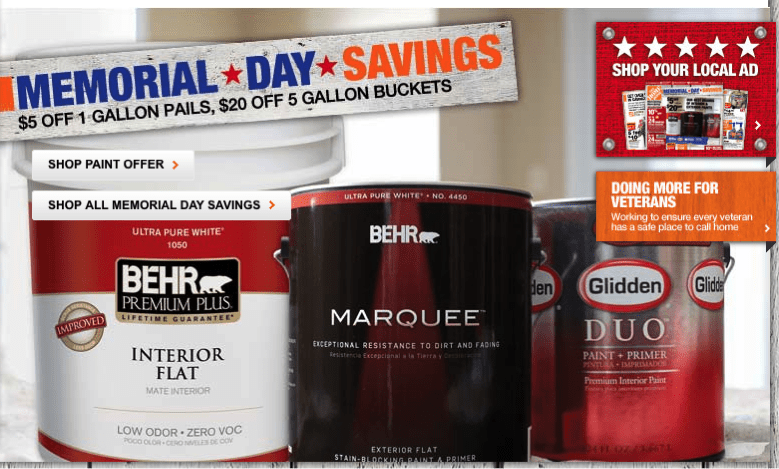 Military Discount…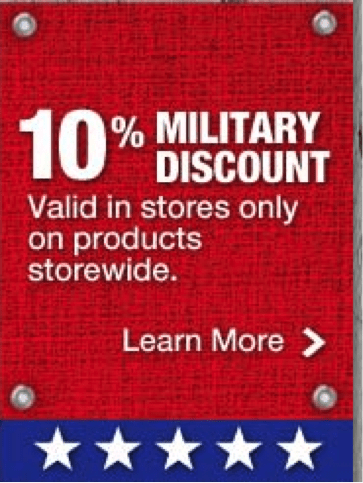 Local Deals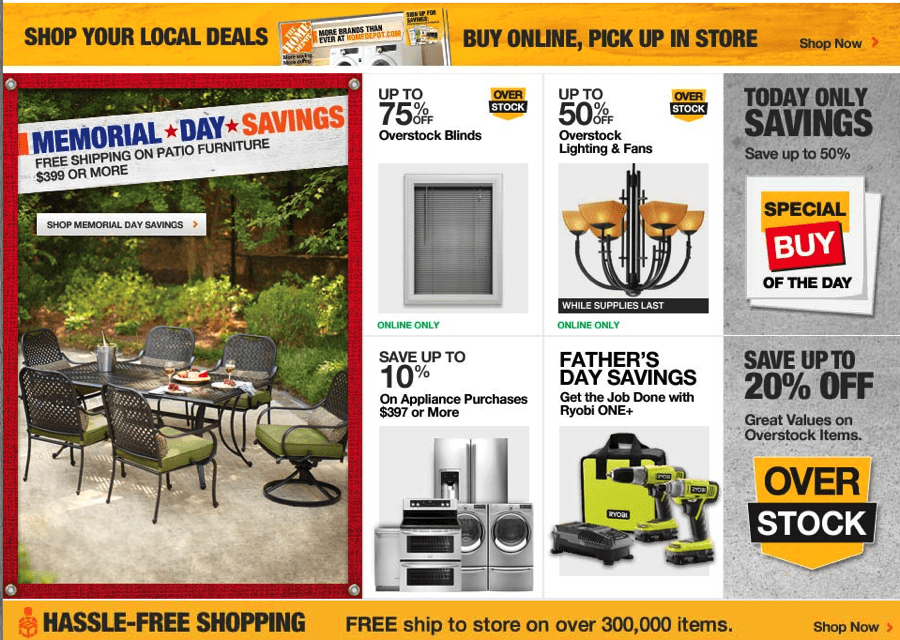 Lowes
Need new home appliances? Lowes has your back with a wide variety of home basics.
Check out Lowe's Memorial Day Sale where you can save on major appliances and other essentials for your home. Hurry before this offer ends on May 28th, 2013!
The Good Stuff: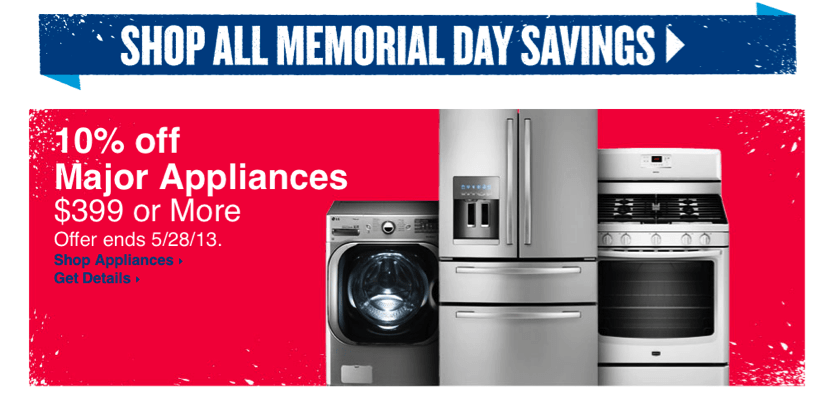 Petco
Does your loyal friend need a new home as well?
Petco is offering discounts throughout the whole entire store. From shop habitats, tanks and cages, save up to 40% off this Memorial Day Weekend when you visit the website or store. You may find these deals on the homepage as well as on their Social Media sites.
The Good Stuff: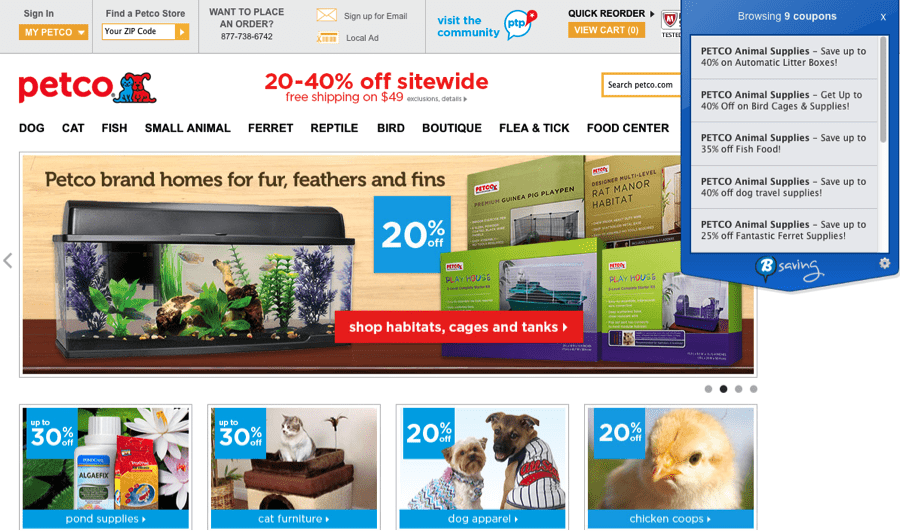 Pottery Barn
Are you planning a complete home makeover? Then don't miss Pottery Barn's ultimate Memorial Day Sale where you'll find discounted outdoor pillows, rugs, umbrellas and furniture for your perfect summer patio.
The Good Stuff: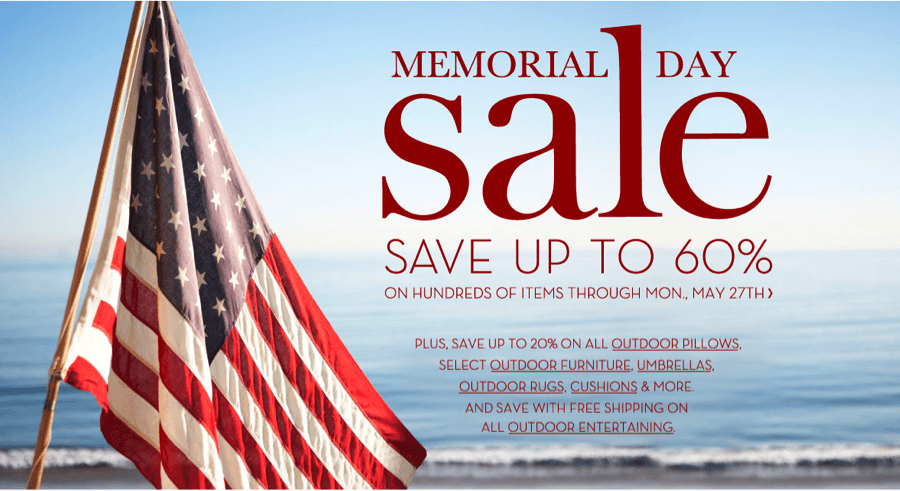 Supermarkets
Winn Dixie
Are you planning on cooking a traditional All-American family dinner? Don't miss these Memorial Day prices that will have everyone eating guilt-free second servings!
Be sure to view their entire Memorial Day Sales Catalog here.
Wal-Mart
From electronics to apparel to home goods, Wal-Mart will have a Memorial Day Sale you won't want to miss. Find all you need for your Memorial Day festivities at low prices.
The Good Stuff: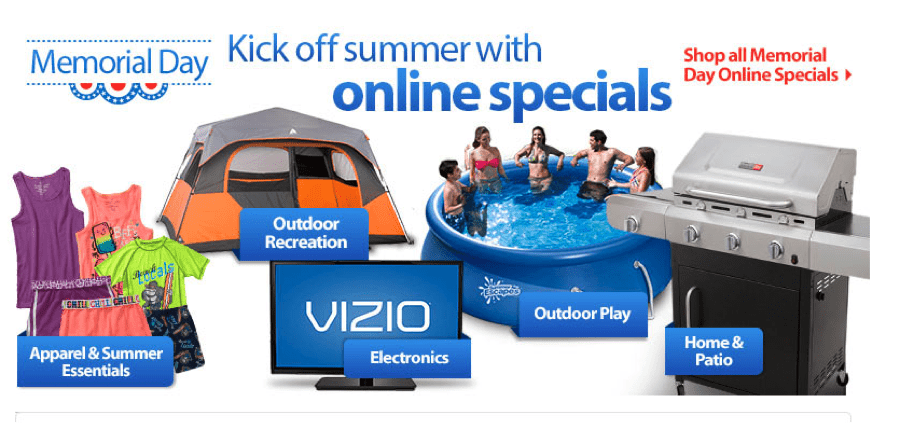 Online Shopping Tips
Shopping online can be a relief from the store crowds during Holidays, but it can also be extremely overwhelming when you don't know where to start.
That's why I decided to provide you with some tips that will help you shop online more efficiently:
Set a time limit for yourself. Instead of spending countless hours in front of the computer deciding what you want to buy, set a realistic time goal for yourself.
Conduct an initial research. Part of getting that amazing deal is knowing where to get it. Start by looking for coupons and sales online before you pull out the credit card.
Make a list of the websites you want to visit. In order to avoid over spending or not buying anything at all, be sure to list the websites you are most interested in.
Become An Expert Online Shopper
In an effort to make your shopping online easier, I recommend you sign up for BSaving. This website will not only send you regular e-mails with unbelievable deals in all departments, but it will also alert you on website coupons when you visit a specific page.
Take the example below,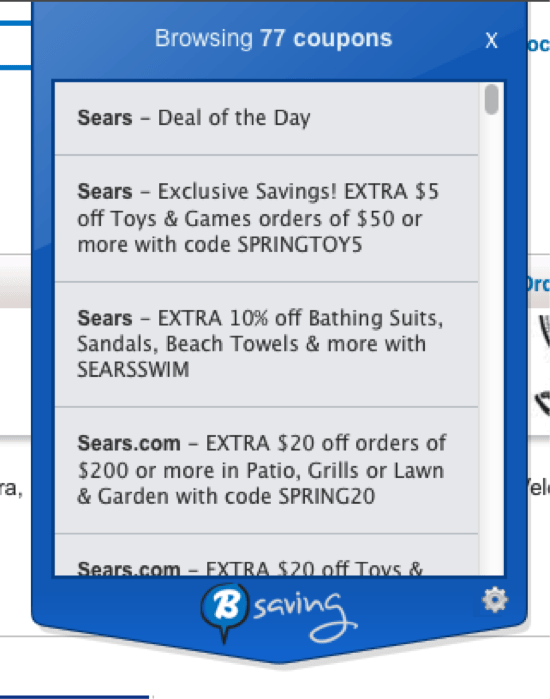 As soon as I visited sears.com, this window popped up with all the coupons active on that page. This often makes my shopping experience easier and faster.
What is your bulletproof shopping technique? Whose sales are you most looking forward to? Share your comments, thoughts and ideas!