Real Estate is a big part of the US economy. Therefore, there are millions of people searching online for the house of their dreams to rent or buy. Of course, these house-hunters have many alternatives while conducting their searches.
They could use one of the major realty websites such as Realtor.com or Zillow.com, which spend millions of dollars on their fully integrated systems and marketing. These websites help users instantly get to the listings and filter down to the houses that they might be interested in. Considering the fact that keywords such as "buy a home" or "homes for sale" can cost as much as $30 per click, it's obvious that real estate is a very competitive market.
They could use their personal realtors to do their searches via the MLS system. This is a lengthy process since the realtor has to get back to his/her clients with the listings they are interested in. However, today's technology means most people prefer to search for homes on their own and consult with a realtor when they have narrowed down their search.
They could search the integrated websites of their personal realtors. This is the most viable option since it combines the essential elements of personal attention and consultation with the technology that people are accustomed to.
Of course, #3 is the best option for homebuyers as well as realtors and agencies. However, it has not been easy for small to mid-sized companies to find a company who can create an integrated website similar to the ones larger companies offer at an affordable cost. If companies like Realtor.com can spend millions of dollars on their complicated platforms, how can smaller agencies and independent realtors expect to compete with these giants?
Well, they actually can. Before we talk more about different solutions, let's review the elements that make a great real estate website.
Great Content Management System (CMS)
The problem with most real estate sites is that they cannot be customized. Even systems like IDX have the same layout, URL structure and functionality as every other website out there. The key to a great real estate website is the ability to customize functionality, such as search and saving properties, as well as the ability to be found online.
WordPress is the only content management system that is suggested/approved by Google. (It's the only CMS in Google Webmaster Tools.) Therefore, it would be the ideal CMS to use alongside any customization.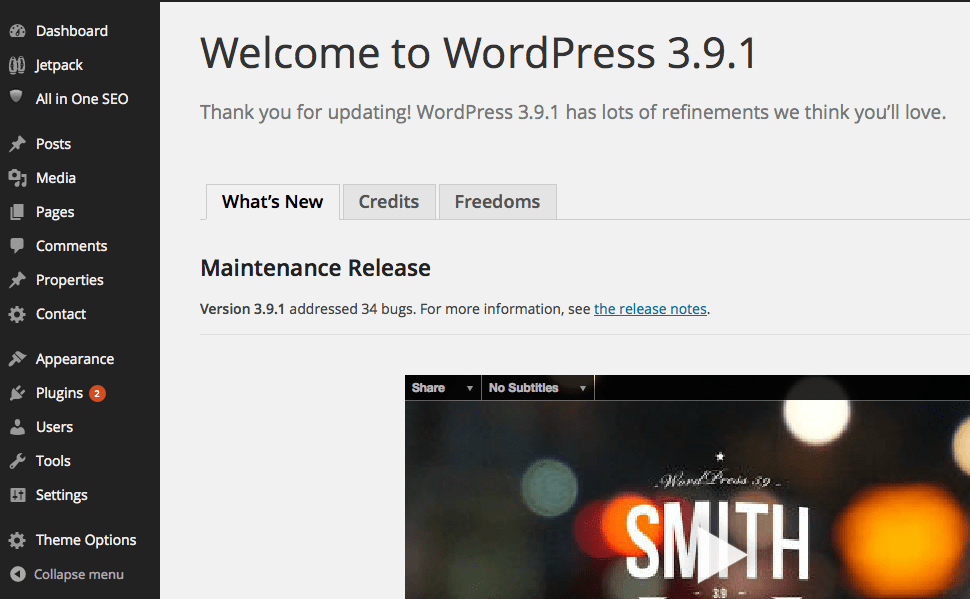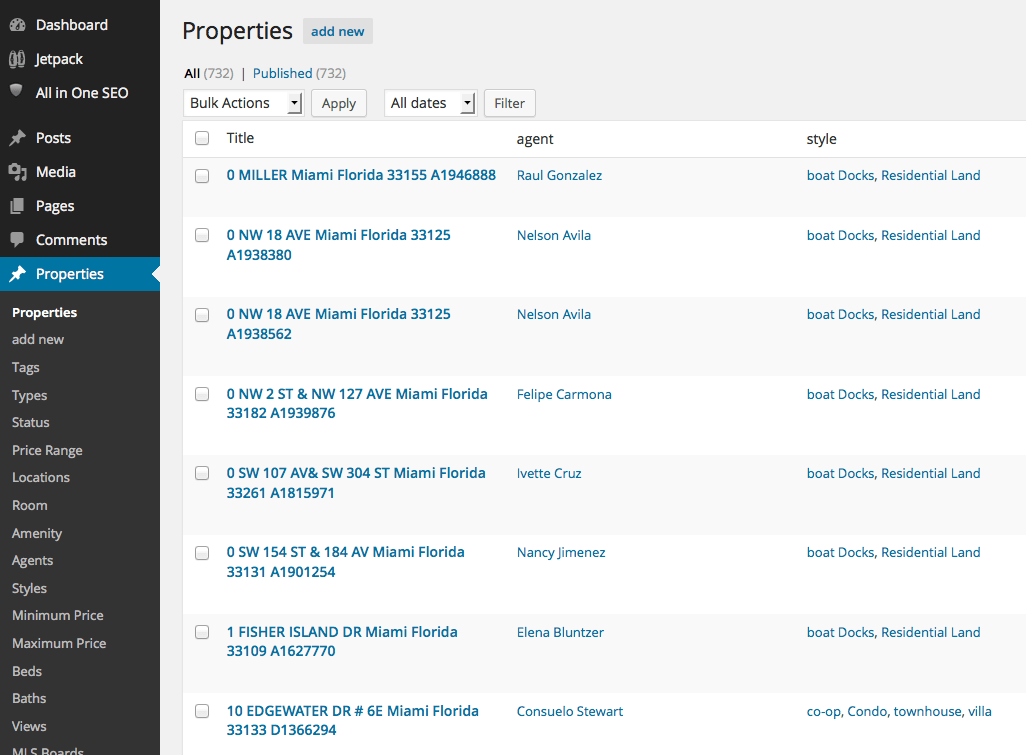 Google Friendly / Unique Content and Structure
There are probably thousands of real estate listings in your area: houses, apartments, condos, commercial buildings, offices, farmland, open construction lots, etc. When these properties are listed, the listing agent or the owner will create a description of the property. However, that property will have the same description across MLS and the different platforms that integrate with MLS. (Realtor.com, Zillow.com, etc.)
When you have a realty website, you have to integrate with MLS using RETS or IDX. This means that you will have duplicate content on your site, which is frowned upon by search engines looking to provide their users with a unique search experience. This means that the authority and visibility of your site will likely be diminished on search engines since your descriptions are exactly the same as everyone else's.
Therefore, it's essential to have unique descriptions for the top properties on your website. Since your site would be integrated with MLS, your system should not overwrite your unique descriptions while updating the new listings. Your system must be able to recognize what has been changed and keep it saved.
Systems like IDX do not allow you to change the descriptions of your properties. In order to have a successful realty website, you must have a system that allows you to change these descriptions and other useful elements .
Ability to Track All Traffic, Leads (Online and Offline), Phone Calls etc.
You could have the best website out there accompanied by the best platform or system, but if you don't have the correct calls to action, accurate tracking and analytics software in place, it would not mean anything in terms of your bottom line.
You will probably spend some of your resources on marketing to help promote your new realty website. But how can you make sure your marketing strategies are effective if you're not tracking the traffic, contact forms and phone calls coming from your site?
Your system should also enable you to track all these metrics so that you can calculate your ROI for a specific period of time. Without this type of tracking and attention to leads, you simply will not make money.
Great Map and Property Listing Functionality
The level of detail on individual listings on a real estate website makes a big difference from a usability and conversion standpoint. Remember that you are competing with giants like Realtor.com. The following functionalities would really make a difference:
The purpose of a professional website is to acquire new business. The price of real estate can range from $100,000 to millions of dollars. However, you WILL NOT make these sales by investing just a few hundred bucks in your website. You simply CANNOT compete with Realtor.com and Zillow.com with a thousand dollar website anymore.
Optimum7 has uniquely developed, through our Miami Team, truly custom Real Estate Website Functionalities that provide all of the benefits described here.  In fact, we can demonstrate these functionalities and show exactly how easily you can transform your online marketing, your presence and ultimately your leads, prospects and sales to new levels.
If you are interested in creating a custom realty website that will generate revenue for you and take your business to the next level, contact us.