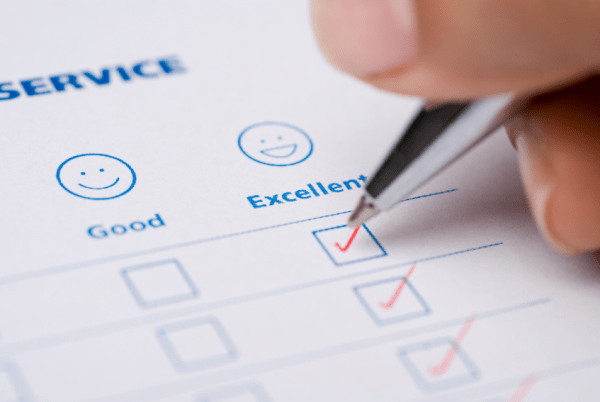 Consultation is a tough business. You must not only set the right expectations for the client, but you must also understand your client's perspective on your performance. Many times, regardless of what product or service you provide, you and your client will have a difference of opinion on technology, approach, staffing, training and a multitude of other topics. No matter what the consultation subject matter, it is important to understand where your client is coming from, what their modus operandi is, what they know and what they think they know.   That said, there are a few primary considerations that are always important towards achieving client satisfaction.
Communication
This is the most important aspect of any consultative relationship. The key to effective communication with your client is your ability and willingness to listen to them. Before you answer them or cut them off, understand what it is that they are asking you. By hearing them out, you will be better able to answer them. Get a feel for the client, listen to the things that they do say and the things they don't say and empathize with them. Your initial responses will develop your client's confidence in your ability to respond. Not only must you be able to answer their questions satisfactorily, you must also be able to do so reliably, in a short amount of time, every time.
Now, I'm not saying you have to call them several times a day, everyday. You want to respect their time as they should respect yours. However, it is important that your client knows what you are working on at any given time and what you need from them to get it done.
Communication doesn't only mean that you speak with your client, but also how you speak with your client. Time frames, tone and language should all be suited to who you are dealing with. If they prefer formal address, address them formally. If they have been in business a long time and prefer old-fashioned methods, work with them that way. If your client is a start up full of young, casual entrepreneurs, address them casually. If they are an eCommerce business, call them in the afternoon when they have filled the orders for the day. Or if their busiest time is in the afternoon, make it a point to contact them in the morning. This comes down to common sense: Listen to your client, respect their time and respond in kind.
Always be accessible to your clients at all times to address questions, complaints or to discuss progress. This does not mean you are at their beck and call. Be polite, but be clear that your time is valuable and you cannot spend hours on the phone, editing an article or press release sentence by sentence with them, for example. Set boundaries as to what amount of time is acceptable to spend on a certain issue – there will be things that are worth an hour or more of your time to discuss. Let them know when the phone call is becoming unproductive. Again, be polite but be firm. You are the expert and know what needs to be done and how to accomplish it. Don't let clients hinder your progress with inconsequential matters; save that time to update them and to address more important issues.
Setting the Right Expectations
Setting the right expectation is a matter of getting your sales process and the execution of services in sync. For example, if during the sales process you offer twenty of hours of consultation, you cannot later decide to make it ten hours. Nor can you promise to have something finished on Friday and not have it ready until Monday. It is important to record all of your interactions with your client and make your deliverables 100% transparent. This means that you must be crystal clear about what it is you will do, what you will not do and what you will do for an extra fee and how much that will be. Defining your deliverables and keeping track of all communication will help you avoid any "he said, she said" kinds of problems. Every commitment must be documented where both you and the client can see it.
TIP: Use a project management system to record all of your client interactions. For example, we use Basecamp, which allows us to create deadlines and update them with detailed comments about our progress.
Assign Account Representatives for Each Account
In consultation, nothing is more important than communication except your understanding of what your client does. Often, you will be dealing with their branding, image, graphics, content, functionality, and occasionally their products. It is important to appoint one individual to study and learn everything they possibly can about the account. This way, each aspect of the campaign is run through one person who knows the company and therefore, what is acceptable for it. This also helps with the issue of communication because every interaction will be done through the same person, which helps you avoid misunderstandings and issues with delivery.
BE BOLD!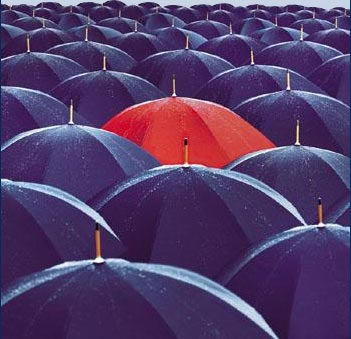 Do not be shy. You are the expert – that is why you were hired. There are many times where the client will disagree with you and be wrong. It is your duty to not only tell them that they're wrong, but to explain how they are wrong. You must be able to support your stance with facts and data that will illustrate your point to your client. Saying "yes" to everything your client suggests will only destroy your relationship and will make you responsible for things that you know are wrong, unproductive or detrimental to you and your client's progress. If you yes them to death, they will lose respect for your opinion because no one agrees 100% of the time. It is hard to tell people that they are wrong, but at the end of the day that is part of what they are paying you for.
It all goes back to communication and transparency. If you can be honest about little things, they will learn to trust you for larger things. When you do agree with them, they will be inclined to believe you because they know you are able to disagree or illustrate a better way. However, there are two sides to this street. If you are wrong, missed a deadline or something happened, pick up the phone. No matter how hard the phone call may be, you must make it. Always call them back.  In other words, if it's that time in your life where you need to "eat crow," break out the silverware.
These are the basic steps for maintaining client satisfaction and developing a much more rewarding relationship with your client. By laying some ground rules, remaining available to answer questions or address concerns, helping them work through their misunderstandings and misconceptions, and admitting when you are wrong, you will earn the respect of your clients and everyone's efforts will result in more productivity and growth. The key is to be polite but firm. Don't get intimidated or be intimidating. Have you ever had a person in your life, whether a parent or teacher or mentor that questioned you to death about anything you were doing? Some clients will do the same. But this is only to test your knowledge, ability and confidence, so stand firm and showcase your expertise. Your clients will appreciate you for it.
To work with an internet marketing company who will take the time to get to know your business and help you implement a successful, custom internet marketing strategy, contact us today.