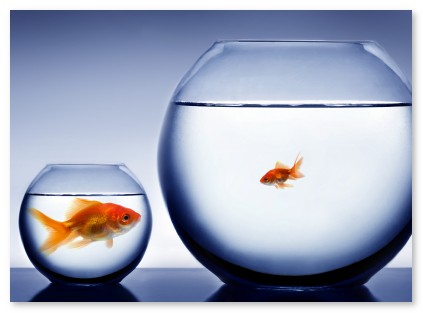 Are you having a hard time integrating Social Media into your business plan? Fret no more. Craft a Social Media strategy that works according to your industry and resources using this writing as a guide.
First of all, it's important to state the impending problem. Many businesses' Social Media efforts fail because their social media strategy lacks a coherent structure, strategy and even a genuine commitment.
As a result, when they fail to see any positive changes, they get discouraged and just let their accounts wither.
Sound familiar?
The good thing is that crafting a realistic Social Media strategy is now a possibility. It's not in the amount of time you put in, nor the number of Social Media accounts you create. The secret lies in the organization of your plan and ideas as well as in your ability to conduct productive competitive research.
But most importantly, creating an effective Social Media plan comes from patience and perseverance. You cannot expect to create a Facebook account and have 100+ likes the next day. Social Media takes a certain amount of effort and strategy, as well as time.
Most of us are driven by instant gratification. Therefore, before you start constructing your Social Media plan, take into account that this might not happen the first couple of months, but reassure yourself that you'll be working towards that goal.
Commitment
First and foremost, you must make a genuine commitment to your Social Media plan. My recommendation is to delegate this task to someone in your Marketing team who can incorporate it in his/her everyday schedule. It's important to keep track of changes. Therefore, this individual must do more than just post material to a Social Media site. Have a schedule ready to record your Social Media updates and report on them at your staff meetings. Giving priority and attention to your Social Media efforts will ensure that your staff participates and integrates it into their daily schedule.
Click here to download your free Social Media Schedule Template!
Work Towards a Goal
Your business might be in a position where it's just starting out or where you already have a fan base but need to increase your efforts to take it to the next level. Whatever it may be, setting up realistic goals is a key factor in Social Media success. Start out by brainstorming goals with your team. Come up with a master list and forward it to everyone in the office. Set up prizes and giveaways for those employees who share the most or who obtain the most likes in their shares. Motivate your employees to participate by giving out food vouchers, gift cards or simple recognition. Remember that a great Social Media campaign starts from within your walls.
You can also work on reaching your Social Media goals with these tips:
To a business owner, ROI is the most important aspect when embarking on a Social Media campaign. Unfortunately, this is often hard to measure. Instead, focus on your fan base, daily activity and mentions. These will eventually bear fruit in sales.
If your goal is to reach a certain amount of likes in your Social Media profiles, state it. For instance, you have 180 likes on Facebook but your goal is to get to 200, include posts such as "Help us reach our goal of 200 likes!" and then provide something of value like a weekly joke or an interesting story. Why does this work? It's just psychology. We are bound to feel compassion and to help those who work hard. In addition, many people will respond well to requests for help and your openness is asking directly what you are seeking.
Pay attention to reviews. Sign up for an account on Yelp or Citysearch if you haven't already and focus on those sites. Thank those customers who gave you approving reviews and apologize to those who where unhappy with your services. You could potentially turn them into loyal clientele.
Here's an example

Emphasize giveaways. I can't stress this enough. People like free stuff, especially when they have to enter a name and an e-mail to qualify for a chance to get it. If your prizes are average, don't expect for everyone to jump at once.
Here's how Falken Tire executes a giveaway,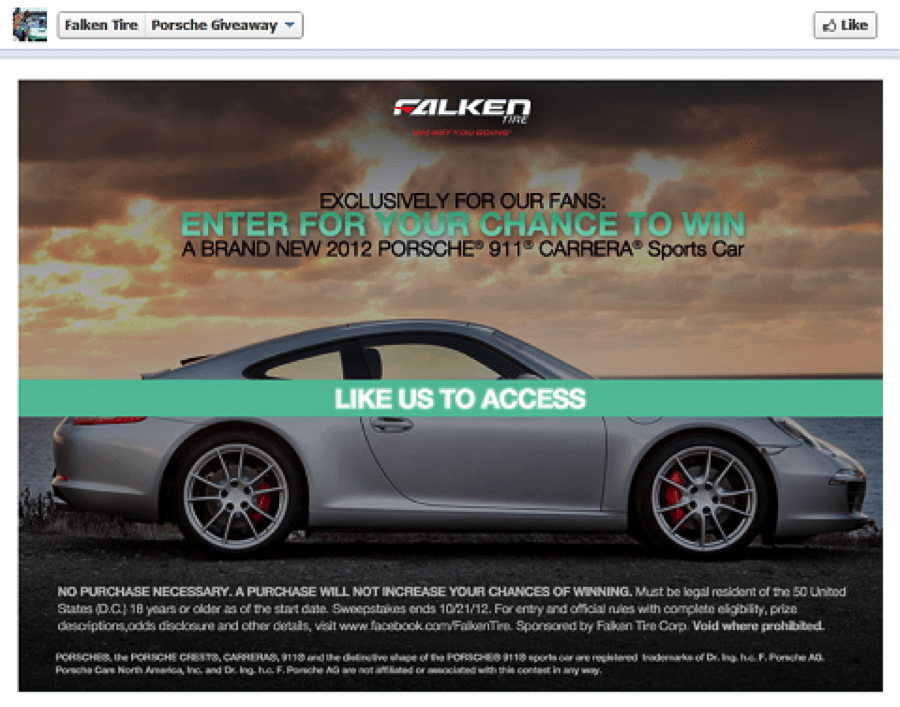 Avoid posting:

Commercials. Your audience is looking for conversation and insight.
Forged Comments. Bragging about how great your company is can often be frowned upon. It won't get you very far.
Sales statistics.  That should be restricted to internal reporting. Your audience wants insights on new approaches, news stories, events, etc., not your sales goals or your statistics
According to the Social Media Examiner, "A good rule of thumb is to talk about your customers and your industry 80% to 90% of the time, and then discuss your own business. That means you need to

start a blog, write white papers, explore trends, release case studies and create infographics

."
Practice smart posting. Posting material like a maniac will only end up overwhelming your audience, eventually driving them away. Instead, let at least an hour pass between posts. Never let more than a week pass without posting.
You can schedule your posts with the Buffer application. It guarantees a reasonable amount of time between postings. You can download the Firefox or Chrome extensions, and trust me when I say this will make your employees' lives easier.
Take a look,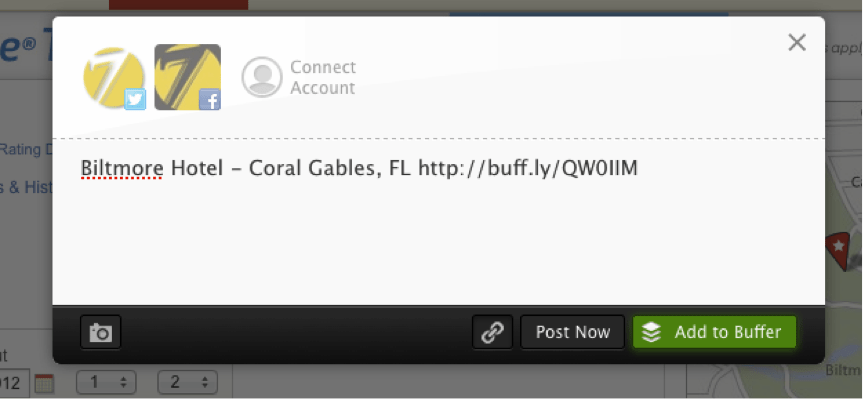 It's better to focus on one Social Media site and make it dazzle than to create multiple sites and give them average attention. Look at this as if it was a relationship. The more you give, the better the end result. Well, at least most of the time.
Time Management
Make a schedule that is visible and easy to manage. In other words, it helps to cross tasks off because it gives you an instant feeling of accomplishment. If you are in and out of the office, another way to manage your Social Media tasks is to create a system of alarms and updates.  For this you can use Memo to Me. This program allows you to record and save alarms, which are sent to your e-mail minutes prior to its due time.
User Engagement
You can post constant material and have the most interesting leads, but without user engagement you can kiss your Social Media goals goodbye. Taking part in Social Media is often about usefulness, help and advice. How can you be useful to your audience? What can you provide for them?
Those are questions you must ask yourself when delegating tasks and creating new approaches. I'm not saying you must stare at your Twitter account like a hawk, but take some time out of your day to respond and interact with your customers. For this, you can also create alarms with Memo to Me. Another option is to have your Tweets/Facebook/Google+ likes sent to your e-mail. Save those e-mails in a specific folder, and attend to it once or twice a day to demonstrate responsiveness and care.
The Biltmore Hotel in Miami has done a great job of keeping track with user engagement.
Take a peek,

You must remember that user engagement is often time sensitive. What I mean by this is that Twitter moves at a rapid speed, which means that often Tweets can become irrelevant fast. If you plan to have time restrictions, opt to spend your efforts on Facebook.  Facebook updates, posts and graphics have a longer staying power.
There is no denying the importance of using social media as part of your marketing efforts. It allows you to reach out to and interact with your audience in new and innovative ways. The important thing is to have a clearly defined goal that describes exactly what you want to do with your social media account(s). So make a commitment, work toward your goal (remember that it takes time!), manage your time – how long it takes you to respond to your audience, how often you add new posts and remember that user engagement is the key. Be a valuable resource of information about your industry as well as a source of entertainment.
For more help with your social media strategy or your other online marketing efforts, contact Optimum7 today for a no obligation consultation. We can help!