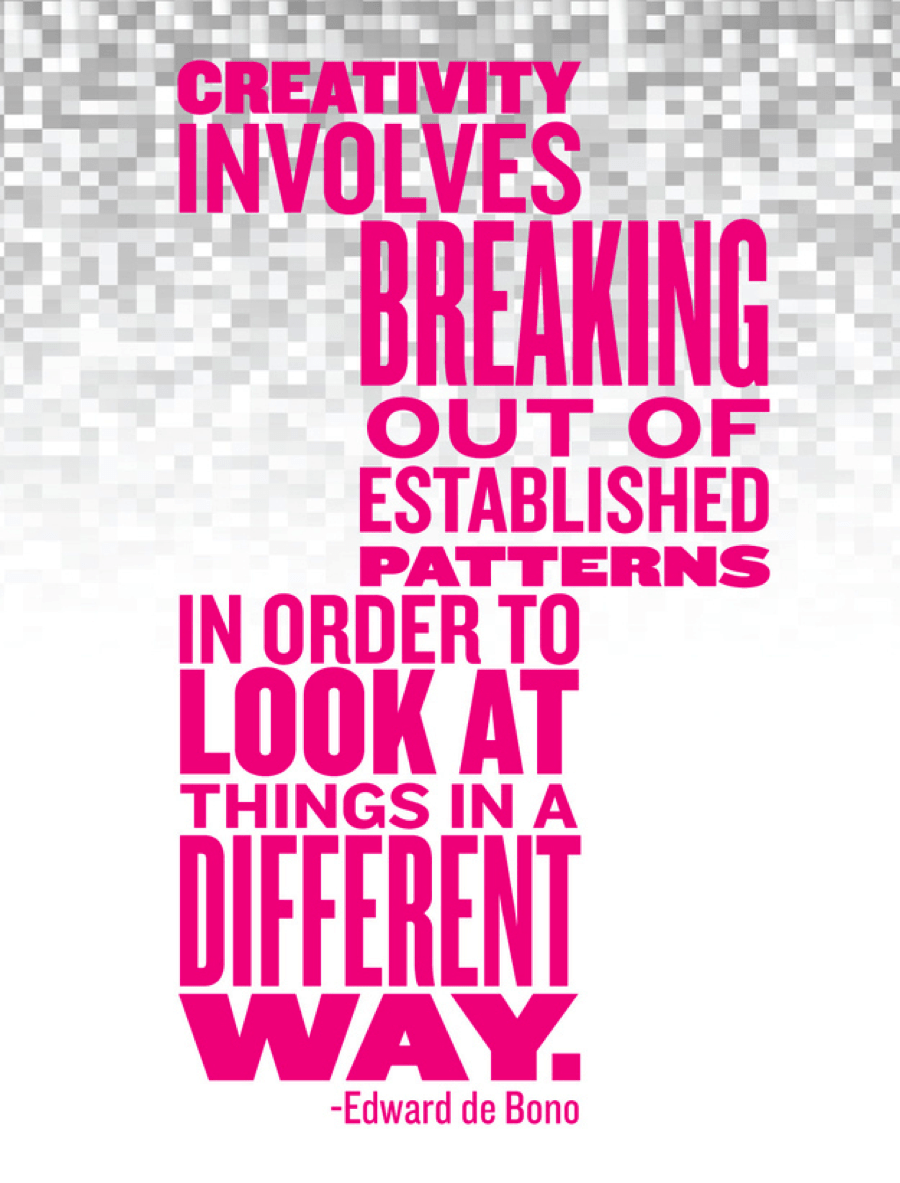 Among the many benefits of Social Media there exists one that almost always goes undetected: The Power of Branding. Your social media channels do more than just spread your website content. In reality, they provide you with the means to reach your desired audience.
Like almost anything in the world, it does not do so on its own and it requires a well thought out strategy to be successful.
In this article, I will highlight different examples of branding done right.  I will also outline what we can learn from each campaign and how we can apply it to our own.
So, take your notepad and pen and let's begin.
My first choice is Nine West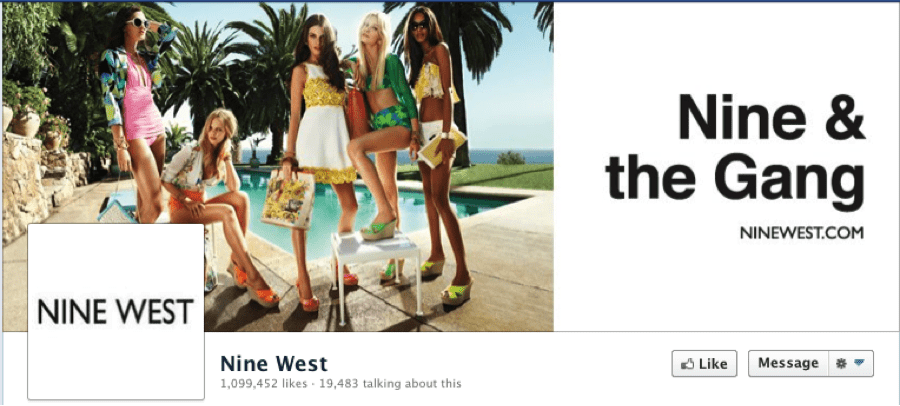 From their catchy call to action to their colorful ads, Nine West's Facebook page sucks you in right from the get go.
Lessons to be learned from this fashion brand include:
They use a "Like Gate" strategically…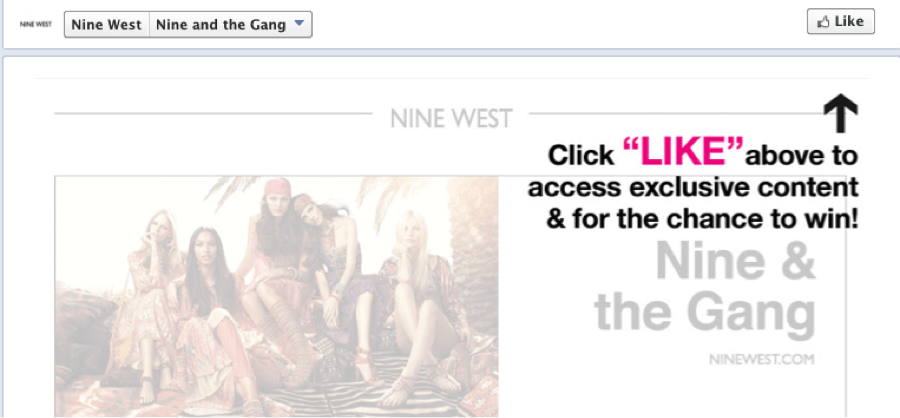 Everyone wants to win.  When you can promote a contest without saying the word contest, then you know you're doing it right. Take for instance Nine West's Cover Page. Not much is said but the phrase is quite intriguing, leaving you wanting to know more.  There goes your "Like".
They coin terms…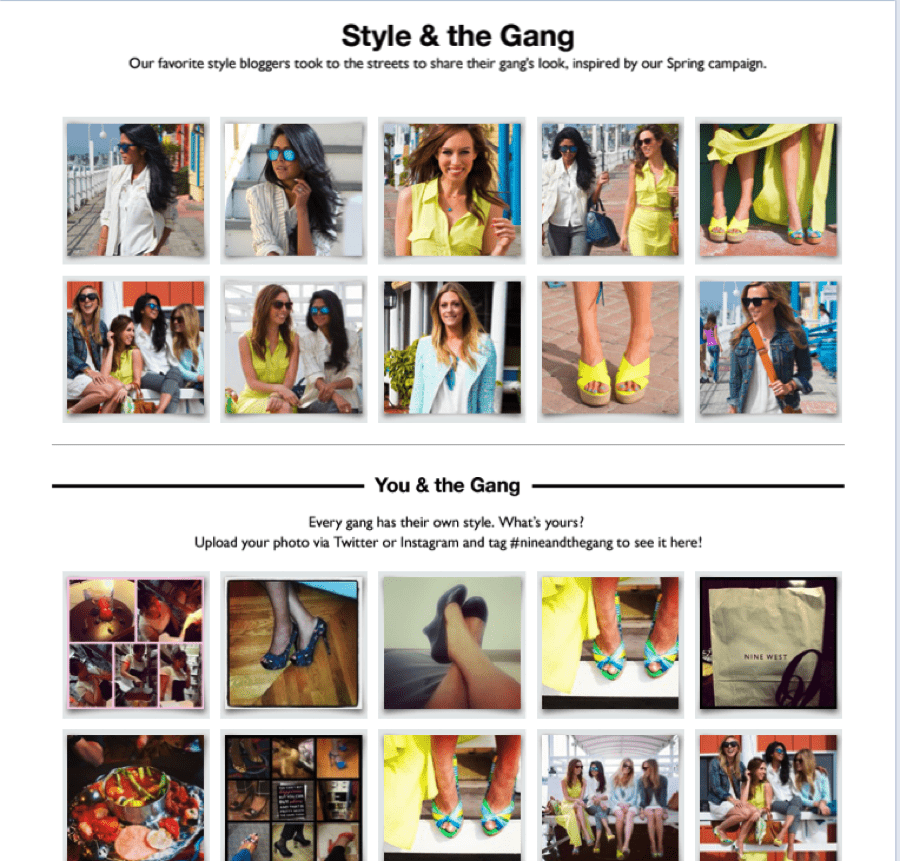 In this case, Nine West coined the term "____ and the Gang". Coining terms is often hard to pull off because you must always be consistent with it. As you can see, Nine West made it work. After all, what's more important than shoes and friends?
They get you involved…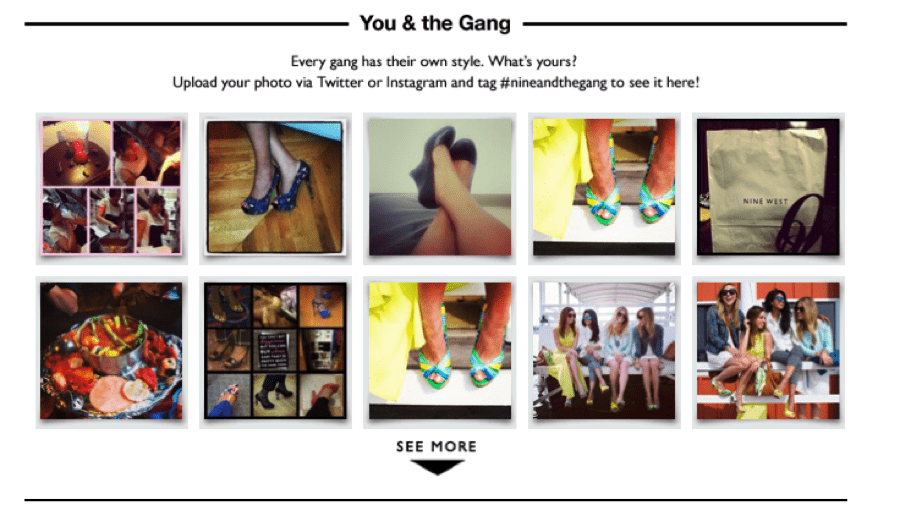 Branding in not only about showing the world what you're all about. It's also about including others in it. The goal is to make your fans/followers feel as if they were part of a community. For that reason, it's important to promote engagement tactics such as the one above.
They pair up…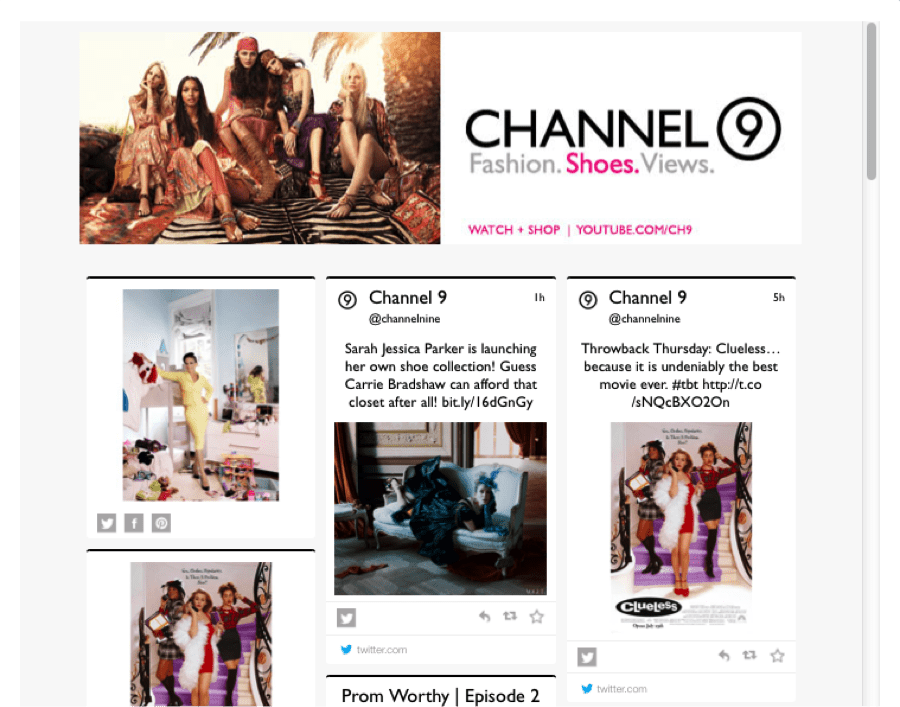 They say "the more the merrier" and it's true for a reason. Pairing up with niche TV channels, magazines and newspapers never hurt anyone. In fact, it actually further exposes your product/service to an additional audience. Take for instance the example above where Nine West selects different TV shows from Channel 9 and comments on their shoe choice. Genius!
Keep in mind that these tips are not only true for the retail business. Take for instance our next candidate: USA Rugby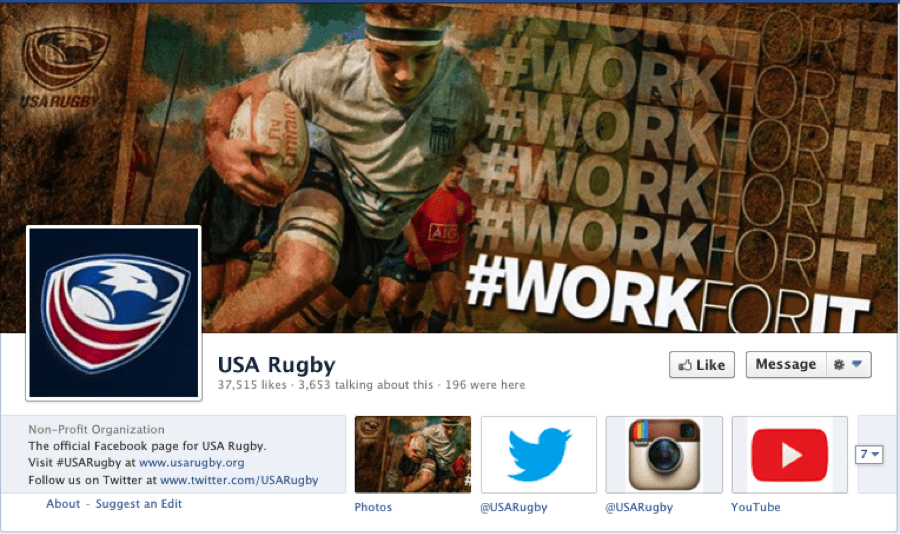 What better way to promote your brand than to create a hash tag and make a Facebook cover photo out of it?
Now that Facebook hash tags have debuted, it's important to start using them for maximum exposure.
From creative graphics to real time news, Rugby USA takes the Gold Medal in our competition.
Here are some teachings from the master: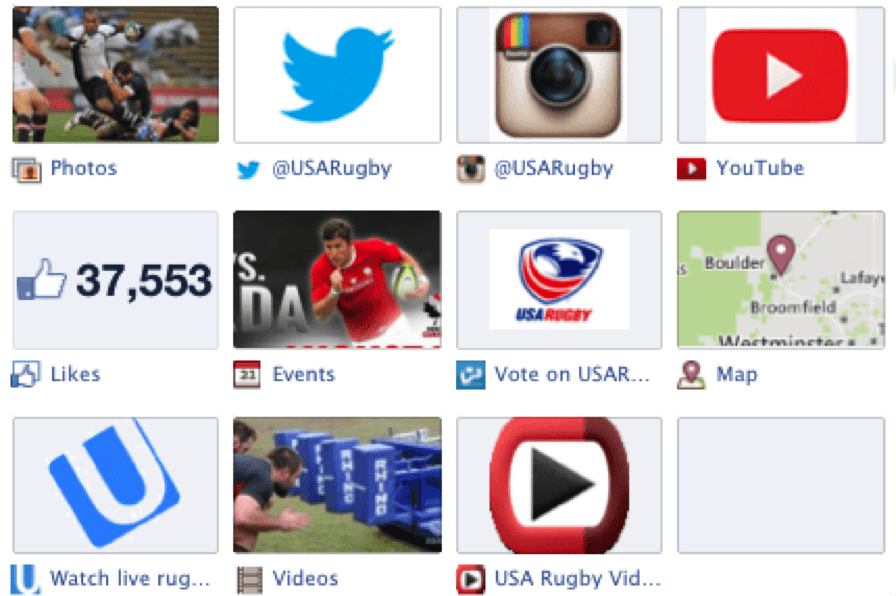 As you can see, Rugby USA managed to integrate all their Social Media channels together into their Facebook page through iframe applications. Although a small and fairly easy task, this is exactly the kind of branding decision that leads a company to success.
By integrating all your sites together, not only will you maximize the exposure of your individual social channels, but you will also make it easier for followers to engage with your brand. Just like in a great team, the more efficient, the better it performs.
Go team!
They defy real time…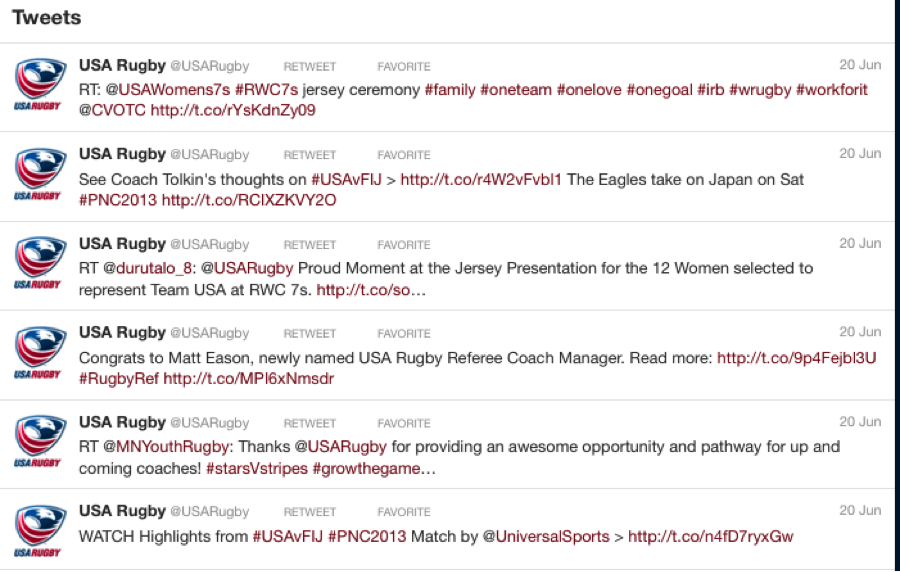 Whether you're searching for the highlights of the latest match or after game commentaries, USA Rugby's Twitter page has it all.
No need to rely on ESPN Sports or any other news channel to get the latest game recaps. If Rugby is what you're interested in, this Twitter page offers the complete package.
Focusing on posting real time news on Twitter can go a long way. And the best part is that you don't quite need to be involved in a "real-time" industry. In fact, news can be tailored to almost any industry.
For instance, pretend you sell security cameras and you would like to make your Twitter page a bit more real time. How about posting and commenting on crime watch news around the neighborhood? I'm sure thousands of people would appreciate it.
And our last and final contestant for today's branding lesson is (drum roll please…):
Kit-Kat!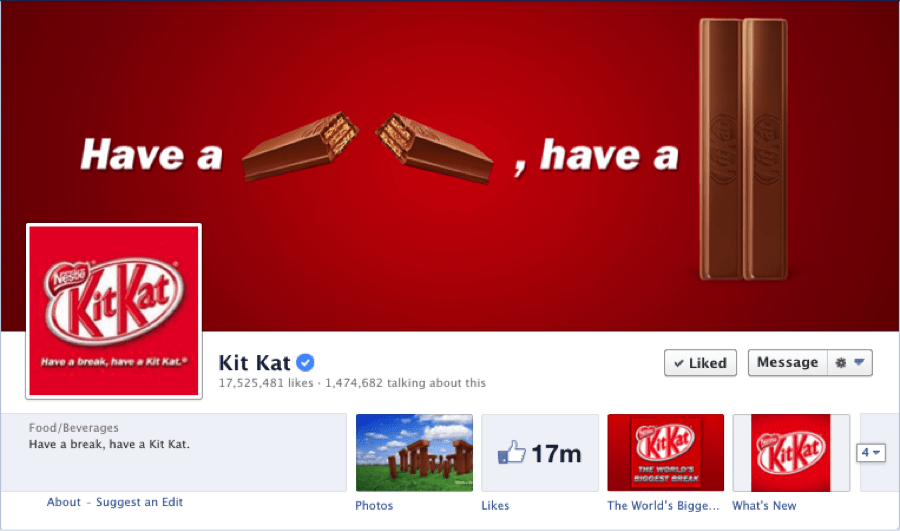 There's nothing more brand worthy than a creative slogan.  And Kit-Kat does it best with their "Give me a break…" song that I'm sure you can recall.
With that said, this brand gets an A in creative writing and an A+ in fan engagement, which was earned in part by their creative Facebook iframe applications. You won't be able to resist!
Here are some sweet lessons taught by this chocolatier:
They make us # 1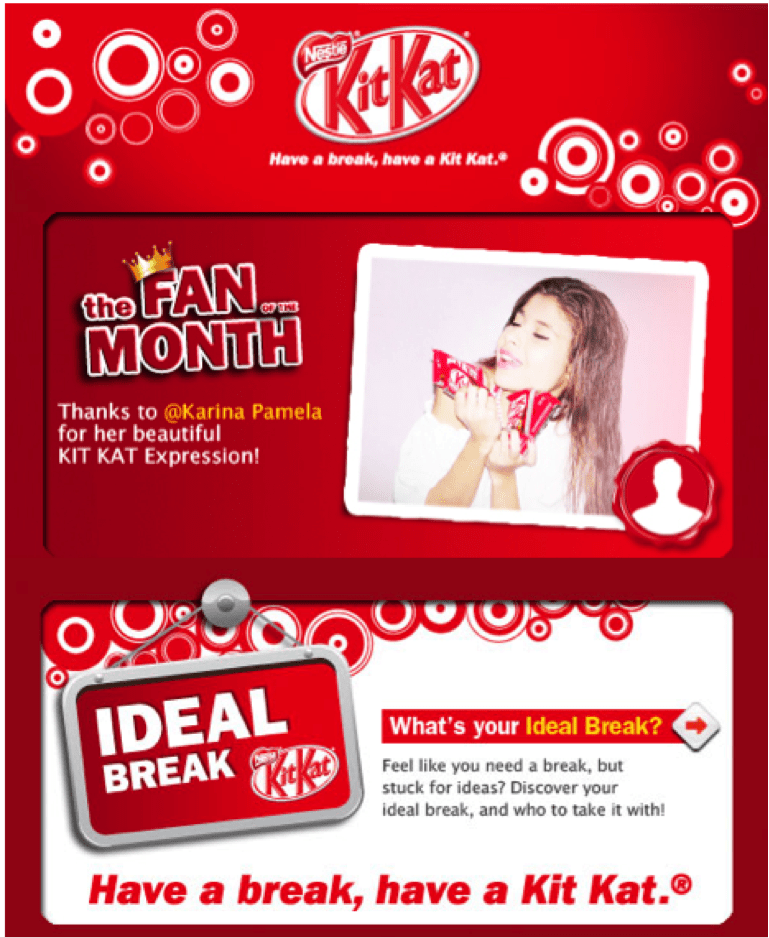 As you can see, Kit-Kat has a "Fan of the Month" section where followers can send a photo of themselves with a Kit Kat expression. The winner's photo gets featured on their Facebook page for 17,525,666 people to see (here's your chance for a modeling debut).
Not only that, Kit-Kat is constantly asking for customer feedback in fun and captivating ways such as their "Ideal Break" campaign.
All of these tactics create a sense on community and further fuel a brand.
They expose their origins…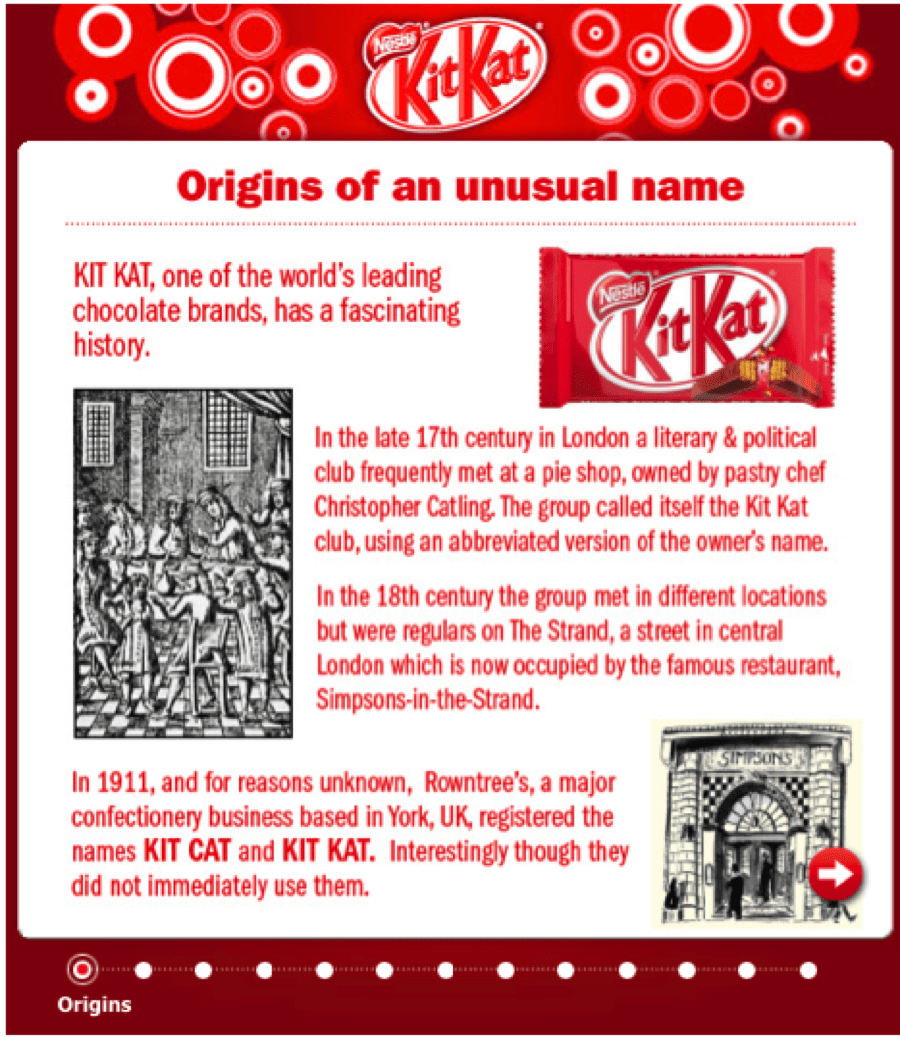 Here's something you don't see everyday. Many business owners fail to take advantage of the power a creative company history has over potential fans.
Take for instance Kit-Kat's creative way of displaying their brand history. Knowing a company's origins before purchasing a product or service can often make an individual reach a positive decision.  And what better way to promote it than in your Social Media channels?
So, put your thinking cap on and bring out the "FUN" in your product and service with creative slogans, captivating images and a variety of user engagement methods. Do you know a better way to build your brand online on Social Media?
I'd love to hear what you have to say. Contact me at @luciasastre1 or simply leave a comment below.