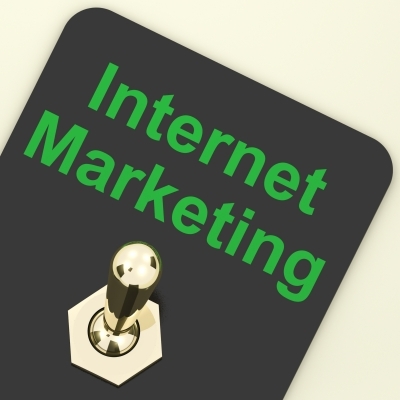 Internet Marketing involves hundreds of steps, many detailed, all of them necessary to ensure top level results. The sheer number of them dictates that internet marketing teams must develop a system, a set of processes to successfully conduct SEO (Search Engine Optimization), Social Media Marketing, Brand Development, Paid Search Management, Conversion Optimization, Copywriting, Video Production, Web Programming and Development, Email Marketing and much more. These processes need to be orchestrated in such a way that trained specialists can work and otherwise interact with each other efficiently to produce timely implementations and the best results.
While all of the processes mentioned above require organization, process and control, we will discuss SEO in some detail here to illustrate how creating a systematic approach using automation tools can effectively deliver timely and effective results.
Content Management
SEO involves two broad tracks … onsite optimization and offsite optimization. While separate, they need to be tightly integrated into the SEO process because they are highly interdependent. The best illustration of this involves the production of articles, blog posts and press releases. While written content needs to be implemented on the website (onsite optimization), just leaving it on the website has very limited value. It must also be promoted to high value websites and portals. For instance, content that is promoted or syndicated properly through the Social Media including Social Bookmarking sites provide a potentially wide and well-targeted audience for people to share, like, +1 or otherwise engage with your content. These human interactions are what Google is looking for as the sharing back and forth results in valuable backlinks. So, the copywriter is obviously involved. The SEO specialist is involved to implement the article using a CMS (Content Management System) like WordPress as well as a dynamic sitemap so that the major search engines can automatically index the new content. That same specialist or a Social Media Specialist must also promote that content to a well-targeted audience to generate the interest, popularity and all of the positive interactions needed. The well-targeted audience stems from social site interactions, starting with a well-established company presence (page), followed through with daily interactions to develop and further promote a following. Here is a condensed outline of the actual steps involved to properly implement and promote just one piece of content:
Keyword /Topic Research – to identify relevant words and phrases searched as well as to identify topics that are sought for online.
Approval from Client
Scheduled / Assigned to Copywriter
Content Written
Content Proofed / Edited
Content Approved
Scheduled for Publishing
Implemented on-site through WordPress
Offsite Promotion and Syndication to Targeted Sites
These 9 steps are essential to properly perform SEO Services for each piece of content produced. Now consider that you will need to write a minimum of 10 articles per month for this website. If you are an SEO Company and you have 100 clients, holding everything else equal, you now have 1,000 articles, each involving these 9 steps. That's 9,000 individual steps for just one month!
Now consider that there are multiple people involved. In addition, sometimes the SEO client will require a review, first for the topics and then for the final review of the written article. That's 2 more steps right there!
Clearly, the need for organization, process and control becomes an obvious necessity. Optimum7 has developed internally a Project Management System specifically addressing the massive requirements involved with SEO Content Management, called SmartPost. Simply, SmartPost is a highly integrated system of checks and balances to ensure the timely and efficient delivery of all SEO processes, with a special emphasis on content management. The system provides special scheduling, delegating features along with an alert system that reflects our guiding document for each client, "Execution Plan and Schedule" which outlines all of the processes and techniques including those ongoing processes such as content management. In essence, SmartPost is the tool that manages all onsite and offsite optimization processes involving content. Any Professional Internet Marketing Company offering to Internet Marketing Services involving multiple clients, websites et al must have an internal tool to effectively manage their processes. SmartPost is Optimum7's robust response to this obvious requirement.
Research and Analysis
While SmartPost is all about organization, planning and flawless execution, Internet Marketing requires much more in terms of fundamentals. Keyword Research and Topic Research are one of the few fundamental processes there are in Internet Marketing. It is also very time consuming, especially considering that the research is actually never complete. Research for new keywords, phrases and topics must be an ongoing process because results do change and usually much more than most people assume. There are many tools to help automate the process. However, only those tools that provide truly insightful information have real value. Those experienced in SEO surely use Google Keyword Tool as well as WordTracker as these tools can provide a great deal of useful information. Optimum7 uses the following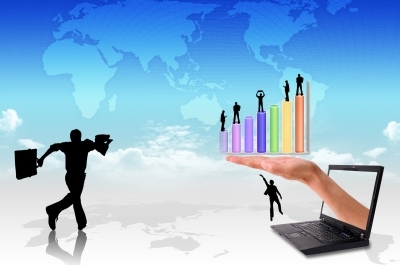 additional tools that we consider essential to conducting all aspects of Internet Marketing Research and Analysis.
SpyFu

– This is a great tool for both SEO and PPC. Here is just a partial list of the information it provides.

Keyword Rankings on the first 5 pages of Google for the target URL.
Comparison and Breakdown of all keywords for competitive websites.
Competitive Grouping of keywords unique to each URL and directly competitive keywords.
All Google AdWords data is included for each keyword including cost per click, daily / monthly Ad Budget, average position, # of advertisers, comparison of paid vs. organic clicks per day.
Opportunity Analyses – to identify those keywords, phrases and topics that can bring the most relevant traffic. This helps guide our efforts in terms of priority i.e. what areas should we concentrate on first to provide the best impact on results.
Keyword Spending History – this provides great insight on a keyword for keyword basis of what keywords your competition are consistently investing in … a strong indicator of what your competition has found to be working well for them.

SEOMoz

– A powerful tool for competitive website analysis

Domain and Page Authority – ultimately, authority is what all internet marketing processes are trying to achieve. Based on a 1-100 scale, authority is rated using key metrics summarizing and detailing the quality of backlinks. These detailed metrics include total links, linking root domains, social media activity, link anchor text, page and domain authority of each link, link anchor text, follow or no follow links.
Keyword Analysis – particularly good to evaluate the difficulty (and therefore the effort required) to rank.
On-Page Analysis – to determine how well your pages are optimized for the targeted keyword(s).
Campaign Management – provides diagnostic data from the crawlers for the target site as well as competitor websites. Combined with Google's Webmaster Tools, website crawl errors and flags can be easily fixed routinely.

Majestic SEO

– It's all about the Backlinks. Backlink Quality is likely the single most important factor involved in Google's ranking algorithm. The purpose of generating great content is getting great backlinks. Majestic SEO provides a robust set of tools for knowing everything there is to know about the quality of your backlinks vs. those of your competition. Knowing this information guides the processes to win the competitive battle for relevance, credibility and ultimately authority online.

Backlink Information
Backlink Source / Referring Domain
IP Address of linking domain
Number of Backlinks from referring domain
Anchor Text
Total Number of Backlinks
Breakdown of Backlink by type
Total Backlinks – filtered and unfiltered
Referring Domains
Link Profile
Competitive Link Profile
Backlink History
Site Backlink Information
Google Analytics – probably the best known website analytical software. While SpyFu, SEOMoz and Majestic SEO each focus on careful research and analysis prior to and throughout the processes of implementation, Google Analytics is used primarily measuring the results originally sought out i.e. Website Traffic, Organic Traffic, Webpage specific information (Time on Site, Bounce Rate, etc). There are countless customizations enabling virtually any combination of website data to be measured, compared and trended in any way you wish. GA is also a prime tool used in the process of Conversion Optimization. Along with ClickTale, GA provides the information needed to accurately split test different landing page versions to pinpoint optimal combinations of design factors to generate the largest conversion rate possible.
Clearly, the intense interplay between Content Management and Research and Analysis require high analytical skills, intense knowledge of onsite and offsite SEO and top level organizational skills. All of this is only possible through a well thought out methodology and processes, anchored by powerful tools, either through internal development as with SmartPost or through such 3rd parties as Majestic SEO, SpyFu and SEOMoz.
Perhaps, you can share with our readers your comments or insights as to what tools and processes you have worked with to best automate your Internet Marketing processes. If you are seeking well managed, Professional Internet Marketing Services, contact us today for a no-obligation initial consultation.