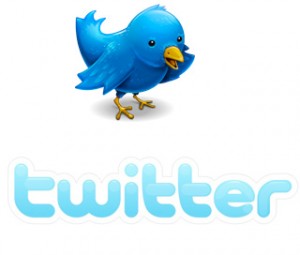 My friends, the answer is yes.  If you have an old Twitter account, or worse don't have one at all, it's time to stop resisting and get on the Twitter bandwagon, because it can help your SEO rankings apparently.
Tweeting matters
A recent article by the editor-in-chief of Search Engine Land, Danny Sullivan stated that Twitter can impact your SEO and Google rankings, so you better get Tweeting.  Sullivan pointed out that:
Google assigns Twitter accounts a score.  The more authoritative the Tweeter is, the higher their score.  Therefore, if a highly ranked Tweeter links to your site, a trickledown effect will rank your site slightly higher.  The age of your Twitter account and how authoritative you are affects your score, and ultimately your ranking, in the eyes of Google.
Retweets also help the search engine understand that the blog or article in question is a trusted source of information, which results in higher rankings.  So, the more people who re-tweet your original link, the higher your site might climb in a Google search index.
If an authoritative person – potentially, that means you – tweets your link, Google views it as a trusted source of information.  So get your information out there by posting Tweets!
Maximize your Tweets
It's important to make the most of your 140 characters.  So, here are a few things you can do to maximize your Twitter account and drive other Tweeters to your website.
Post relevant information.  People will be curious about your business, so take them behind the scenes, post Twitter only coupons, or share some tid-bits of information on upcoming promotions that only Twitter users would have access to.  This keeps followers coming back for more, resulting in more and more links to your site.
Don't spam.  Twitter really frowns on this practice, so make sure you're not spamming people to avoid being reported and potentially having your account shut down.
Make sure you're maintaining your account.  Answer comments and interact with your Twitter followers.  A stagnant Twitter account will not help your Google rankings.
Don't be afraid to retweet (or repost) something you find especially interesting.  Similar to inbound links, retweets help boost rankings, which means you're moving up!
You don't necessarily need to follow every person who's following you, but you should be aware of who they are, and try to interact with them as much as possible.  Every follower is a potential lead or client for you, and can help push your Google ranking up by retweeting your posts.  So take advantage of them.  Treat them like gold and they will help you climb to the top of that search index page.
For the birds?
Twitter is clearly here to stay, and when used effectively can indeed help improve your Google and SEO rankings.  So, quit your bellyaching and get your Twitter account on track!  Your business could soar to SEO domination on the back of that little bluebird.  All you have to do is put it out there.
Optimum7 is here to help you get your Twitter account off the ground.  Contact us today to start ranking higher with Google through your Tweets.