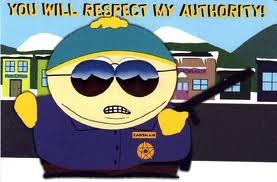 Some SEO clients are fantastic. Maybe they know SEO, maybe not. But a good SEO client will always be logical when it comes to marketing. Unfortunately, a lot of marketing clients do not understand this. Instead, they will kick and scream throughout every step of this long, literally never ending process. Everyone will deal with these clients at some point in their careers. Through my experiences, I have compiled a list of the top 10 things that you should tell your clueless SEO clients from the start for a better experience and a more productive relationship.
1.    SEO is not about instant gratification
Instead, imagine the process as a marathon as opposed to a sprint to the finish line. Simply put, SEO can take months and sometimes years to take full effect. If a site is in particularly bad shape, it may even take up to a year to start seeing results! Is that a reason to quit the process? Absolutely not! It has been proven time and time again that SEO is an extremely worthwhile investment.  Search Engine Journal reported that an astounding 93% of online experiences begin with a search engine. As a business, you simply cannot afford to miss out on these potential customers.  Not only are potential customers flocking to search engines, but 92% of them are using Google. It is pretty obvious by these numbers that all businesses should be optimizing for Google. Stick with the process for the long haul and you will see the benefits of SEO in your conversions and sales.
2.    You will not win with SEO by only ranking for a couple keywords
I've heard this one over and over from clueless clients. "Oh, if I can rank for these 2 keywords, I'll be fine. Just make it happen". Um, no. SEO is a seriously sophisticated, complex endeavor and just because you rank for your top keywords, it does not mean that those rankings will equal conversions and sales. While ranking for keywords is obviously important, it crucial that your clients know (1) that it is much more productive to rank for hundreds of keywords, many niche, than it is for only a handful and (2)you will also need to optimize the site for conversions, which after all is the real bottom line anyway.
3.    Your site will not do well without content
Your client doesn't want to pay for quality content? Tell them, "New quality content is essential.  Without it you will fail".  (That's the polite way of saying, "Don't half ass your investment, you idiot".) Consistent, quality content should be at the core of any online marketing strategy. Companies that use online content to promote their business have an average of 434% more indexed pages than those that do not. Companies who have more indexed pages receive significantly more leads. [source] I have seen numerous cases where a client either does not want to pay for any content at all or only has a couple articles posted a month. And guess what? … their organic growth is either stagnant or rising at a very slow rate. Content will surely speed up the process of organic growth for any company.
4.    "WordPress, please!"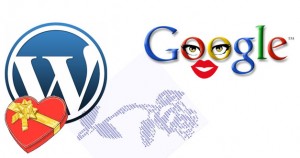 It's almost as if the WordPress CMS was built for SEO. There are literally thousands of plugins to facilitate the process, namely, All In One SEO Pack, which lets you assign meta data for every single page and post within your site. Dynamic sitemaps are also a must and there are various WordPress plugins that provide dynamic sitemaps to Google.
If your client's site is not on WordPress, it is up to you to convince them to switch over. It may cost a small chunk of money, but the benefits greatly outweigh the cost. Let's also not forget the fact that WordPress is the ONLY CMS that Google recognizes on Webmaster Tools.
5.    Make it easy for Google's crawlers to do their job
What's the point of having a great site if Google cannot figure out what the heck the site is even about? Tell your clients that they will never rank for their keywords and their organic traffic will be severely stunted if their site is not search engine friendly. Having their site on WordPress is a great first step. If they are being extra difficult and refuse to switch to WordPress, you will have to go in manually and make the site as search crawler friendly as possible. Most importantly, add appropriate meta data on any images, have as much real text as possible, and for God's sake, please no flash!
6.    SEO strategies and "best practices" are constantly changing
With Google adding updates to their algorithm on an almost daily basis, you would think that it would be obvious to most site owners that the old SEO methods no longer work. Just because you once gained a lot of organic traffic from directory and article submissions, does not mean it is a good idea today. Actually, these types of SEO practices might eventually get your site penalized. Instead of "SEO" as we used to know it, optimizing for search engines has really turned into general online marketing. As the rules continue to shift, we, as SEO specialists, must get more and more creative; and that means creating great content and building a following of readers routinely reading and sharing
7.    Build sites for people, not search engines
With the rules constantly changing, the best way to get great SEO results is to do everything for users instead of search engines. Do not try to cheat. Do not try to beat the system. In the end, Matt Cutts is always watching.
Plus, providing a great user experience is what Google is looking for, after all! Make your site easy to navigate with great content, videos, tools, etc. etc. and your site is sure to rank and have a high conversion rate. I promise you, natural is always best.
8.    It's not about "link building", it's about "link earning"
I got this one from my SEO idols, Rand Fishkin. (Check out his whiteboard Friday on the subject, here.) While back links are obviously still of major importance for ranking your website, it is the way these backlinks are obtained that has changed. Building your links is so passé. While there are certain white hat ways to "build" links, such as blog commenting on relevant blogs (only to add valuable information to the debate and get your name out there), these tactics should be targeted more towards blogger outreach than link building. A link would just happen to be an added benefit, in this case. Instead, come up with creative "link earning" ideas. Write a great piece of content that gets people talking. If you provide something useful to the general public, it will definitely earn you backlinks with almost no actual back linking labor!  I'm sure your client will agree that good link bait is a better use of time than time-consuming link building.
9.    Be creative!
Don't let your clients' brain get stuck in the gutter. While some clients are super old school in their methods, it is important to get your creative juices flowing and convince them that your creative ideas will work. A good way to be creative for SEO is creating a useful tool for your client's niche. Even if it is a boring niche, if you are creative enough, there is always an angle to push. For example, if a client sells scales, create a tool that will allow potential customers to type in specific information about what they need to weigh (i.e. dimensions, weight, object, etc.) and have the tool give out the right scale for their needs. If there is an extremely useful tool on your client's website, many people are bound to talk about it and link to it.
10. Get Social!
"Yes, you must be active on Google+". Most clients will understand having a brand page on Facebook and Twitter, but Google+ is becoming extremely important for SEO. Explain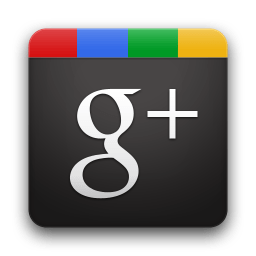 to your client what Google authorship is and why it's important. Show them some examples of SERPs where some results have a Google+ picture and some do not. Which result would your client choose to read? Putting a face to the site gives a sense of trust. But Google+ isn't over once you set up authorship. The more people on Google+ have your client in their circles, the higher their articles will rank on the SERPs generally. If a lot of people have your client in their circles, it also ups their credibility. Eventually, every author will have set up Google authorship, so a great way to win the click is to have the most authority and trust on Google+.
Hopefully all of your SEO clients are smart, nice and trust your every move. Chances are, you will come across at least one of these clueless SEO clients at some point in your career. Learn how to stand tall with these types of clients and tell them what they need to know, not what they want to hear.
I would love to hear about your experiences with clueless SEO clients so please share with me below.