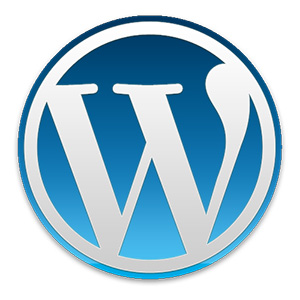 WordPress was initially released on May 27th, 2003 by Matt Mullenweg and Mike Little. Since its first debut it has become the most popular Content Management System (CMS) worldwide. Many attribute its user-friendly interface as a reason for its growing popularity. It also is the only CMS that Google mentions at all in its Webmaster Tools; Google does so repeatedly in numerous references as to how content should be coded for indexing. No Internet Marketing Company can ignore the obvious benefits WordPress provides as well as the clear results we see from this indispensable tool. Another reason could also be because of its endless list of plugins. In fact, it's estimated that there are over 18, 000 plugins available! But don't fret! We've narrowed it down for you to our Top 10 WordPress plugins for great SEO.
1. Google XML Sitemaps
Make the most of Google XML sitemaps with the following special settings:
Basic Options > uncheck Write a gzipped file
Post Priority > Do NOT use automatic priority calculation as all posts will have the same priority which is defined in > Priorities
Sitemap Content > Check everything. Do NOT include categories or tag pages.
Frequencies > Posts=Daily
The beauty of this plugin is its ability to automatically add a dynamic sitemap to your WordPress site. The plugin also increases the chances of every page on your site getting crawled and index by the search engines. You will also reap the benefits of increased traffic for long tail keywords.
Please note that you must submit your sitemap to Google through Google Webmaster Tools. Everything else is done automatically.
2. All in One SEO
After you've installed and activated the plugin, you will be able to write your own meta title and meta description for every page on your site. Meta titles and meta descriptions give search engine crawlers a lot more information to look at in terms of the important content of your site. To edit the meta title and meta description for the home page, all you have to do is the following:
Go to Settings > All in One SEO
Write Home Title and Home Description
Always use good, descriptive and long-tail keywords when writing the titles and descriptions. Using some specific keywords is okay, but do NOT over do it. Keyword stuffing will hurt your SEO efforts. Also aim to make these titles and descriptions extremely easy to read and understand. A potential visitor will actually see this description on Google SERPs and decide whether or not to go to your site.
Quick Tips
Keep all meta titles below 68 characters so that the search engines will show the entire snippet in SERPs
Make sure all meta titles include the company name for branding purposes
Keep all meta descriptions below 156 characters so that the search engines will show the entire snippet in SERPs
3. Simple WordPress Backup
What's the worst thing for SEO? Not having a site! Don't get yourself into a sticky situation where you could potentially lose all of your data… This plugin is a simple solution for all smart WordPress site owners. Its nifty functionality allows you to back up your entire WordPress database with a simple click of a button. If you want to get technical, it creates a full dump of your WordPress MySQL Database.
4. WP-DBManager
Site owners looking to backup, repair and restore their database will find this plugin very useful. This plugin enables you to easily manage your WordPress database and it can also be used as another way to back up it up. Utilize this plugin to smoothly carry out the following functions:
Optimize database
Repair database
Backup database
Restore database
Delete backup database
Drop / Empty tables and run selected queries
Please note that you cannot back up files such as images, attachments and themes. This is where Simple WordPress Backup comes in.
Quick Tips
After activation you will be prompted to move the htaccess file to backup-db. In order to do this you need ftp log in information.
Go into the plugins folder in the ftp and move the htaccess.txt file into the backup-db folder and rename it to .htaccess
5. W3-Total-Cache
Matt Cutts. Mashable. Smashing Magazine. These are just a handful of top industry websites that use this amazing plugin. No wonder it's been dubbed the most complete WordPress performance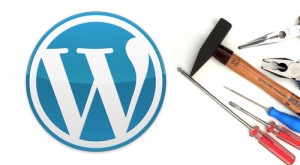 framework! This plugin will do wonders for your site performance and user experience. And it does so via caching of the following browser, page, object, database, minify and content delivery network support.
Benefits
Improves server performance by caching every aspect of your site, reducing the download times and providing a transparent content delivery network (CDN) integration.
At least 10x improvement in overall site performance.
Improved conversion rates and "site performance" which affect your site's rank on Google.com
6. Shadowbox JS
Seeking a plugin that support all types of media? This is a fantastic online media viewing application similar to Lightbox and Thickbox. The only real difference is more functionality! The plugin is written entirely in JavaScript and CSS and is highly customizable. It also has the ability to display a wide assortment of media in all major browsers without navigating users away from the linking page which is great for SEO!
7. MicroData for SEO by Optimum7.com
MicroData is an integral part of SEO success. Why? Because it gives the search engines a much better idea of what exactly your text is about. Check out the many benefits this plugin has to offer.
Benefits
Allows you to add MicroData elements to your pages and posts on your blog.
Adds a button on the TinyMCE Editor that helps you to generate valid MicroData Code within your WordPress posts and pages.
Works very well for addresses and phone numbers in footer of site.
Provides the foundation for much more easily providing the major search engines with critical Authorship data that is increasingly relied upon to rank web pages.
Optimum7 was the first to develop a MicroData plug-in for WordPress. Read about it here.
8. Post Teaser
This neat plugin generates excerpts or "teasers" of posts for the main, archive and category pages and also generates a word count, image count and estimated reading time. The great thing is that this is all customizable! The plugin also increases usability of your blog site and saves bandwidth by only allowing people to view a full post if they actually want to read it.
9. Yet Another Related Posts Plugin (YARPP)
This plugin greatly improves your site performance! It works by organically caching the related posts data as your site is visited. Based on a unique algorithm, it also displays a list of related entries on your site and feeds. In addition, it prompts readers of a particular blog entry on your site to read other blog posts instead of closing the site.
10. YOURLS: WordPress to Twitter
Take full advantage of this free GPL URL shortener service. This handy plugin creates short URLs of your posts and tweets them automatically. You can also have your own personal TinyURL. It's the perfect bridge between YOURLS, Twitter and your blog. When you first submit a new post or page, your blog will tap into YOURLS to generate a short URL for it and will then tweet it.
Benefits:
Flawless Twitter integration though WordPress.
Automatic custom URL shortener gives you valuable link juice through social media backlinks.
Will not remove any backlink juice you may get from having a link (normally the shortened URLs for twitter remove any backlink juice you may get from having a link).
Optimum7 is extremely knowledgeable about WordPress plugins and tools and can effectively integrate them into your SEO strategy. WordPress is a vital component of SEO and Optimum7 has mastered the many positive benefits for our clients' website marketing processes. Contact us today for an initial, no obligation consultation and find out how we can help your business grow online.