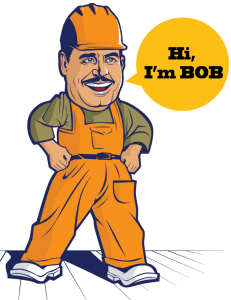 Bob owns a local coffeemaker manufacturing company called "Coffee Pot Kings" here in Sunny South Florida. His business started off in his garage and now it's at a 2 ½ acre facility in a much commercialized area. The coffeemakers he produces are for the average Joe that simply needs a cup of Joe; very affordable and nothing too fancy. His coffeemakers are durable and make your coffee the way it should be made.
Coffee Pot Kings has been doubling in size every year since its launch. The capacity of Bob's facility allows him to open new sales channels to reach broader markets. He has used eBay and Amazon but these selling mediums cut deep into his pocket.  So, he made the decision to contract an Internet Marketing Company to help him rank for "coffeemaker" terms on Google. Being seen on the first page of Google is an important factor for online exposure for Bob.
Did you know that more than 85% of online users research a product before purchasing it and more than 66% of those users end up buying the product online? You can imagine how excited Bob was when he read these statistics. His business was going to be a huge online hit!
The Internet Marketing Company Bob was using worked well, but, they were having trouble making his site more popular for "coffeemaker" terms. It seems that everywhere you go big companies are ranking for all these popular product terms … Bob discovered that these big companies are EVERYWHERE. This subject was intriguing to him, so, he asked Optimum7 to conduct a case study out of it.
Big companies such as Amazon, Overstock, Best Buy, and WalMart are dominating the Google SERP's (search engine results pages) in just about every major product category you can search for. (Mostly home appliances). So, is Google favoring big companies when it comes to searching for highly competitive home appliance products?
Google preaches about having the most relevant search results than any other search engine.  This phrase was taken from a Google Support page from webmaster tools:
"When you perform a Google search, our programs check our index to determine the most relevant search results to be returned ("served") to you." –Google Support
When we think about relevance, we think about buying our bagels at Einstein Bros. We don't think about Amazon or Overstock when looking for bagels. So, why should we favor the big guys when we are shopping for more general products? Do large online retailers rank on top of search engines because they spend more money with Google and Bing on PPC? Do you think that Google is becoming more of an advertising agency than a search engine company; giving the highest bidder the most online exposure? OR is it merely a result of Google looking at its search stats and realizing that the consumers are really favoring the big companies while searching for general products?
The average daily AdWords budget for these big companies in December of 2011 ranged from $50K to $200K! Bob can barely spend $150 a day for paid traffic.
For this case study, we researched highly competitive product keywords and made snapshots for Google search results on their products, reviews, local stores, and "everything" pages. You can find links to the actual snapshots taken that day for each term; they're laid out as follows:
When you review the above snapshots, it seems like Google is ignoring what they state about relevance and favor of giving the biggest companies top ranks, whether or not they deserve it. Do you think that the web is becoming more like our neighborhoods, filled with big companies all around, making it hard for the small businesses to survive? We would like to take you on a trip to a town that reflects how Google operates. Come on in…

Hope you enjoyed the field trip. This neighborhood might be similar to yours, with a big company on every corner. Despite what you may see online, Google is increasing its efforts to make search better and more relevant.  There is a lot of data and factors that we do not see. PageRank is just one of more than 200 ranking signals that Google uses for search ranking. Research shows that most online shoppers prefer brand companies to smaller ones in their search results, as controversial as it may seem. Bigger companies hold higher domain authority over smaller companies and spend much more on paid advertisements and Search Engine Optimization. It's like being in a race against a super car and you're on roller blades.
The fact of the matter is Google ranks relevance by using a complicated algorithm to filter out the bad and keep the good. "The underlying assumption is that more important websites are likely to receive more links from other websites"-Google. In the past, some companies used as many spammy links as possible to rank on the first pages of Google. Many links could be purchased to augment your link popularity.  With the latest algorithm update (the Penguin update), many of these websites using these unethical tactics have been penalized. When Panda first came out, 11.8% of search results were affected during its introduction and the industries that got hit the hardest were eCommerce stores and affiliate sites.
Google has made it possible for many small business owners to have an online presence. Recently, Google visited our hometown of Miami and provided free workshops for small business owners that do not have a website or a "Google friendly" website. Right after Florida, Google visited Pennsylvania to do the same. 56% of small business owners in Pennsylvania operate without a website. This kind of outreach provides small business owners with the knowledge of operating a store online; it also helps drive economic growth for the country.
So in the end, you can't really blame Google (that much) for having these big companies dominating the SERPs. With the millions and millions of websites that need to be indexed and crawled every so often, you'll need a perfect Search Engine to do this. Google is not perfect but we can see that they're working hard and trying to be more transparent. We still believe in Google, do you?
This case study was conducted by Jen O'neil @jenOpt7 and Chris Ulloa @ChrisOpt7.