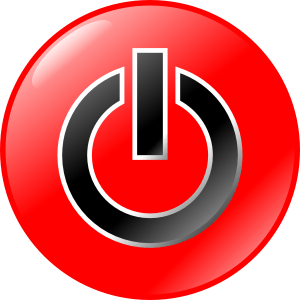 There is a bit of a buzz among SEO professionals over the past few days since Duran Inci, COO of Optimum7 made a presentation at SMX-Toronto speaking of real and very specific strategies Optimum7 has been using for its clients in the Panda-Penguin phases of Google's algorithm updates. One of the strategies is the writing of Power Articles. This is simply to inform those who may not have been at the conference exactly what a Power Article is.
A Power Article is an article of at least 1,500-2,000+ words that goes far beyond much of the article content that most copywriters have written in the past. Mostly, articles of 300-700 words were written in the past that discussed a particular subject, usually in a very general, generic kind of way. A Power Article is Optimum7's response to, not only where Google is, but also where Google is headed. Power Articles are not just about increased length. They are well written, detailed and illustrative articles that clearly demonstrate the writer's relevance, credibility and authority in the given subject. They provide more value i.e. a richer reading experience for the intended audience. There is no doubt that they are written for humans because the focus is entirely on the subject matter that the website visitor has searched for in the first place. If the Power Article is informative, well written and ultimately engaging, it will be shared with others, generally in the Social Media including Social Bookmarking Sites. This is what Google is looking for! Positive human interaction … tweets, retweets, likes, +1's etc. It is the sharing of these Power Articles that result in high quality, naturally occurring backlinks that Google, Bing and Yahoo are increasingly relying on to rate and ultimately rank websites on a keyword-for-keyword basis.
Not only should you write new Power Articles, as Duran explained last Wednesday. You should rewrite, upgrade and resubmit existing content, raising them to Power Article status. The fact is that existing content that is not as well written, containing thin information, not providing much value to the user, will leave your site vulnerable to present and future Google Pandas and Penguins. Ryan Jones (@RyanJones) tweeted "A good SEO optimizes where Google is. A great SEO optimizes where Google is going to be." This reminds me of speakers who talk of the different types of people there are in the world … those that know what happened, those that don't know what happened, and those who wonder what happened. The same idea holds true here. Great SEO (marketing) is about doing all of the right things … more specifically, creating great and engaging content, expert implementation, sharing the content with the community and being recognized by the community.
Power Articles represent just one strategy in the coping mechanism of SEO strategies in this increasingly fast-changing environment we now see ourselves in. It really comes down to some basic things. Plan ahead. Google has been telling us for years that these days were coming. They now have the technology to make it work. So plan ahead. Read all there is to know through Webmaster Guidelines and Tools. Start making the changes now to step up and be well ahead of what Google is doing. It's about QUALITY AND EXCELLENCE in everything you are doing online. Power Articles can be your very important first step.