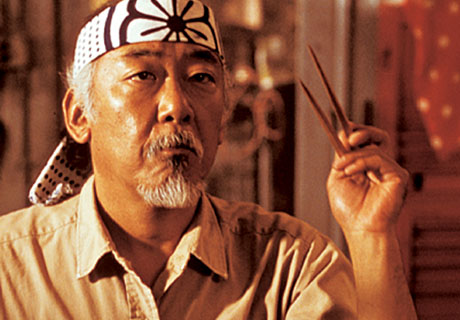 So you have a great idea in mind which you are about to make a reality. You've hired someone to start building your website, you've crafted a detailed business plan and recruited the right employees to launch this project. Now, it's only a matter of waiting. Right?
Wrong.
Who says your start up company should launch when your website is finished? In reality, setting up a promotional base for your soon-to-be successful company is a must.
There is no better way to do so than with a well-crafted Social Media Strategy.
At Optimum7, we take pride in making our clients stand out online through a variety of creative processes whether they are an established business or just starting out. These processes include, but are not limited to, Social Media, Outreach Plans and Link Bait ideas combined with useful SEO strategies.
In this article, you'll gain insight into our most basic Promotional Base Plan for start up companies, which includes a mix of Social Media strategies and Link Bait ideas.
You can have the best website in the world, but without proper Marketing it won't succeed. Look at it this way: An athlete may have an innate ability to excel in Karate, but without proper training, he most likely won't win a competition.  Mr. Miyagi was right. Better start cleaning the car the right way.
It's what goes behind the magic that actually makes the magic happen. Don't you agree?
Let's start.
Choosing The Right Social Media Sites To Promote Your Start Up
In order to set the promotional base for your company, it's important to involve the right Social Media sites. Remember to always choose quality over quantity. For instance, if you were promoting an online food delivery service, it would be a good idea to involve all those Social Media sites that aim at the visual aspect of the industry. Trust me, food is almost always first ingested with the eyes.
These sites would probably include Pinterest, Instagram, Flickr, Facebook, etc.
In addition, if you were promoting a non-profit company, you probably would want to focus on creating professional relationships on LinkedIn, Google+ and even Twitter.
It's all going to depend on your business goals. That is why it's a good idea to always have them down on paper.
Each Social Media site has its own purpose and it's important to set a strategy for each.
LinkedIn. This social media powerhouse is mainly used to form new professional connections, find affiliates and connect with partners, potential customers and fellow employees. Professional updates, company statuses and content related to employment usually do well here.
Google+. This social network is mainly used by B2B businesses whose purpose is for their brand to reach maximum visibility and a potential customer base.  It's also used to engage with a niche audience through Google+ Communities.  GIFs, how-to content, presentations and visual instructions almost always win you shares.
Facebook. This Social Media platform should not be overlooked. Although you'll rarely find professionally oriented content, it's important to engage with your audience in a more "casual" way.  This platform is essential to build a company culture that your users can relate to and admire. Videos, humorous/inspirational images, memes, original updates, survey questions, contests and promotions are the way to go in this hip social media platform.
Twitter. This Social Media site is mainly targeted towards individuals who are constantly seeking new information.  Since Twitter is highly real time, it takes great effort and time management to be able to have a significant impact. News articles, time limited promotions/coupons and real time videos (Vine or Instagram Vids) tend to get the most retweets.
Instagram. Just like Twitter, Instagram is for those who love real time visual content. This witty Social Media site works especially well during contests when paired up with tools like Statigram. Images and strategic use of hashtags are essential to get your content noticed.
Pinterest.  This photo-sharing site allows your images to be pined and repined by other users. Professional photography, visual instructions, infographs and memes will bring more users to your profile.
Now that you're aware of what each social site is best for, it's important to craft a specific strategy for each to create a base for your start up.
Let's begin with LinkedIn.
When it comes to LinkedIn, it's important to keep your profile strictly professional. Be sure to fill out all sections of the profile including Volunteer and Causes, Awards, Experience. If your goal is to find potential customers, you may want to upgrade to their advanced account, which will allow you to use more e-mail marketing features as well as connect with users directly through messages.
If an advanced account is too much to handle, I would recommend finding connections by engaging with LinkedIn Groups geared towards your target audience. For instance, if your startup company consists of providing corporate photography services, it would be a good idea to join groups related to networking events and or conferences. That way, you'll be able to expose your services in front of those who might be looking for them.
Another useful way to create contacts is by using LinkedIn's e-mail system. With a standard account you'll only be able to send e-mails to 50 people at a time. Use this feature to spread your newsletter, whitepapers, presentations and any other informational material that could be useful to your contacts. For instance, if your start up business provides Internet Marketing services, why not send monthly tips on how to keep a positive online reputation?
What about Google+?
It's a similar story on Google+.  Although Google+ is mostly targeted towards B2B companies, it's a great way to engage with other similar entities and expose your brand online.  Just like with LinkedIn Groups, Google+ Communities allows you to engage with niche-oriented individuals.  Part of Optimum7's promotional base strategy for startups includes establishing relationships with potential customers in these communities.
There must be many sides to a promotional base plan for startups. Although it's important to target users on a professional level, it's also essential to appeal to them on a human level.
That's where Facebook and Twitter come in.
These Social Media sites allow a bit more room for play. In other words, these will work at building your company culture (preferably one that your target market can relate with). For instance, if your start up sells gourmet chocolates, it would be a good idea to provide your Facebook users with videos and images on chocolate-based dessert recipes. You could also reference popular TV shows such as Top Chef and leverage from that traffic.
The Visual Alternative
Last but not least, when it comes to Pinterest and Instagram, it's important to take a visual approach. Almost anything can be portrayed in images. It just takes a bit of creative thinking. Images often capture the eye better than text and require less attention span than written content. This means that if you have not already created a visual strategy for your start up business, then it's time to do so.
Creating an efficient promotional base strategy for your startup company can be a challenge, especially if your time is limited. That's why we are here to help! Send me your online marketing questions at @luciasastre1 with the hashtag #startuphelp and I will do my best to answer it!
Otherwise, contact Optimum7 and we'll see what we can do for you!