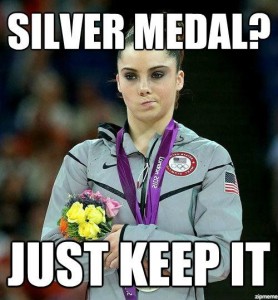 Reputation Management is no longer the sole purview of traditional public relations. Advances in computing, the Internet and social media have completely changed the game. Today, your reputation is dependent on public perceptions formed both offline and online. Search engine giants such as Google, Bing and Yahoo are now the new arenas of reputation information. The good news is that you have every opportunity to positively influence the message that you wish to portray online and even control exactly how visible that message is.
If you have recently searched for your company or brand name and were disappointed to see negative posts, fear not; help can be on the way. Deserved or not, you're probably pissed. And rightfully so, considering that a whopping 89% of all consumer research begins online. Think of how many conversions you've lost. Ouch… That's gotta hurt!
You can, however, immediately begin to change these results. Reputation Management Services spearheaded by a strong content creation and promotion strategy are the key to turning negative visibility into clear, positive visibility. Here are eight steps to developing a strategy that will work to bury damaging information deep down in the search results and boost positive material to the top of Page 1 on major search engines.
1.     Identify the Right Terms 
The first step is to spot specific brand terms and reputation-driven variations of these terms that are likely targets appearing in your search results. The answer here is vigilance. Target likely negative keywords, including the brand name and keep a close eye on the Page 1 results. It should be a weekly check that only takes a minute to review.
So let's use our good old friend Bob from Coffee Pot Kings as an example. He's had a bit of bad publicity lately and has set up Google Alerts to monitor his brand mentions. He soon discovers that these are the terms that, when searched, reveal damaging content hurting his hard earned reputation.
Coffee Pot Kings
Coffee Pot Kings Review(s)
As a rule of thumb, always track your brand name (or name if you're an individual). Also consider variations such as plural forms and common misspellings of your business. For instance, even though Bob's business is Coffee Pot Kings, many people could be typing it into the search query box as Coffee Pot King (without the s) or Coffee Pot Kingz.
2.     Creative Session!
Now that you're aware of which keywords your content should target, it's time to get the creative juices flowing. Brainstorm ways to twist the culprit terms to your benefit. It's all about creating and promoting positive content.
Coffee Pot Kings Coffeemakers are Affordable and Durable
Don't be deceived. While this idea may appear to be simple, it's not. Many fall into the trap of creating spammy titles that look much like this… Coffee Pot Kings: The Best Customer Service Ever! Users aren't slow. They will catch on. And so will external mediums you may need to use to publish your content. Overly promotional content is a no-no and will NOT get published.
Coffee Pot Kings Review: Starbucks Holiday Blend Coffee
Clever! Each week, Bob could publish a review of a coffee from coffee stands and popular chains nationwide.
… It's a good idea to also research your competitors Reputation Management efforts to see what creative ideas they've come up with.
3.     Creating Positive Content
Reputation Management articles have a different objective and approach vs. other articles. The strategy must be to think like a Public Relations Specialist. Focus on your business's positives and accomplishments but do so in a manner that is both authentic and sincere. The last thing you want is for users to smell something fishy in the air… Overly promotional paragraphs on 24/7 customer service and obvious calls to action will lead the user to think that the articles are being written by your company or someone hired by your company. These articles need to come across as genuine.
Never, ever use first person. Take a look at the following example:
"We produce coffeemakers for the average Joe that simply needs a cup of Joe; very affordable and nothing too fancy. Our coffeemakers are durable and make your coffee the way it should be made."
… NO!
"The coffeemakers he produces are for the average Joe that simply needs a cup of Joe; very affordable and nothing too fancy. His coffeemakers are durable and make your coffee the way it should be made."
… YES!
Lastly, you don't want to mention your business name or the keyword any more than 3-5 times throughout the copy as Google might penalize any content that is overly optimized.
Other Forms of Positive Content
Guest Blogging: Think of any existing partnerships you may have. Are you able to post an industry relevant article on their blog that targets the culprit terms? If so, go for it! It's a great way to obtain an organic backlink – a voluntary link back to your website. This will help to build your authority and rank faster for branded keywords. You can read more about guest blogging here.  
Press Releases: Another great means to attract links back to your website. These must be newsworthy, strictly follow the press release format and of course should target your brand name or any reputation results driven terms. We highly recommend Vocus to distribute your press release so it gets to the right people in the right outlets and locations.
Public Relations Outreach:
–          HARO real-time links you to reporters and journalists on a deadline needing a source. You never know, your business could end up being published in a top tier blog or website such as Forbes. Free publicity!
–          Vocus gives you access to a comprehensive database of media contacts and outlets. Simply type in the name of the reporter, journalist or outlet you're trying to reach and you will have instant access to their contact details. Again, you never know what free publicity you may score.
4.     Publishing Positive Content
If you already have a blog in a domain with good authority, great! Use it. It will help your content to rank faster as opposed to starting from scratch. If not, you can publish your content in a highly authoritative outside medium such as blogger.com. Ideally, you want to aim to consistently publish 10 articles per month; at least until you can displace all existing negative content off of page 1 of the search engines … then you can scale down to 5 or so per month. Remember that the more quality content you're able to publish the faster you will be able to outrank the negative search results.
5.     Monitoring
Once negative results have been pushed down the search engine results pages (SERPS) and positive content has been promoted to Page 1, the next step is constant monitoring of SERPS and Social Media. This way you can discover and immediately respond to any issues that may arise. This will make the person experiencing the problem feel like you are a company that truly cares about their dissatisfaction by seeking to resolve it. Anyone else that sees the negative comment will take it with a grain of salt and respect your company for its determination to provide customer satisfaction.
6.     Conflict Resolution Process
Establishing customer service feedback loops and responding to negative comments on forums is essential to Reputation Management. You might want to consider how to address the reviews personally, take the conversation offline and correct the situation with gifts, offers, discounts etc. This can mean the difference between losing a client and making them a life-long customer. No matter what you choose to do, it is important to address the comment on the forum, offer to rectify it in some way and have that discussion offline if the person chooses to respond.
7.     Things You Should NOT Do
Do not respond to outdated posts on any pages, especially those on or after page 2. This will cause them to rank higher because of the freshness factor. Remember that most people don't click past page one. Never fight with those who have posted negative reviews in the comments section. Instead, offer your information and ask them to contact you directly to solve any problems (refer back to #6). Most importantly, do not get discouraged. This process can take some time but will be worth all the effort when you see search results you can take pride in.
8.     Final Word of Caution
Remember that a Reputation Management campaign cannot hide unethical practices. If what people are saying is true, then it is time to reevaluate the way you or your company does business. Reputation Management is only as good as the company's ability to respond effectively to client concerns and complaints. It can be used to correct falsehoods and misrepresentations as well as negate a mistake. It will not be effective in concealing poor business practices.
Optimum7 is here to assist you with reactive and proactive Reputation Management strategies. We can help! Contact Us today for a free initial no obligation consultation.