These functionalities are compatible with eCommerce platforms: Volusion, BigCommerce, Shopify, 3D Cart, and Magento
People are visiting your store's website—that's not a problem you're facing. Customers seem to have no problem finding items they like and want to buy, but you want your customers to buy more products from you. When it comes to eCommerce, the sale is never really over right? You can upsell your customers as they browse your company's website, as they are in the process of checking out, and even after they exit your store's website.
Optimum7's functionalities preform a range of actions. You can improve your search and filter system, integrate more payment options, and simplify the ordering process down to a single click. You can create a sense of urgency by showing your customers the exact number of a given product left in your inventory. These are only a few of the features available. Continue reading to learn more.Here are 9 functionalities that make it easy for you to upsell on your eCommerce website:
Make Searching For Products Online Simple With Optimum7's Advanced Search and Filter Functionality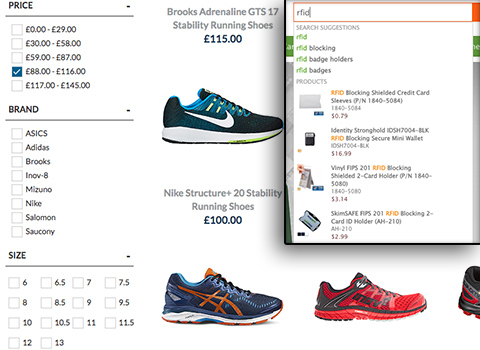 Many customers visit an online store's website and already have a good idea of what they're looking to buy or browse. With Optimum7's Advanced Search and Filter Functionality, you can make it easy for your customers to find exactly what they want faster. This functionality includes custom filters of your choosing and an image-assisted advanced search bar. Contact Optimum7 to find out which eCommerce platforms this functionality is compatible with.
Increase Conversions With Payment Systems Integration Functionality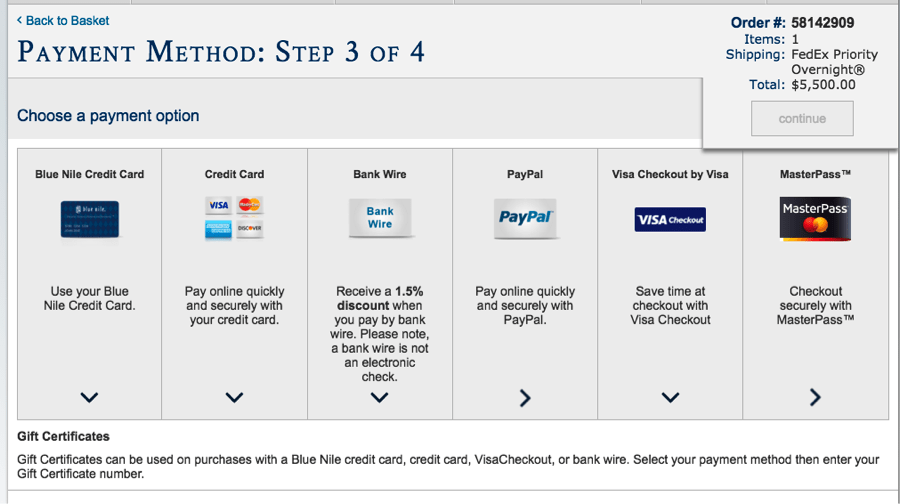 A lot of people have a Visa, but sometimes it's just easier to pay another way if possible. You can make it easy for your business' customers to pay the way they want to pay with Optimum7's Payment Systems Integration functionality. Allow your customers to checkout using their preferred payment method. Integrate with FuturePay, Amazon Payments, Visa Checkout, or any other third party payment gateway. This functionality allows your customers to choose from a range of suitable payment methods.
Keep Your Customers in the Loop With Optimum7's Advanced Real Time Inventory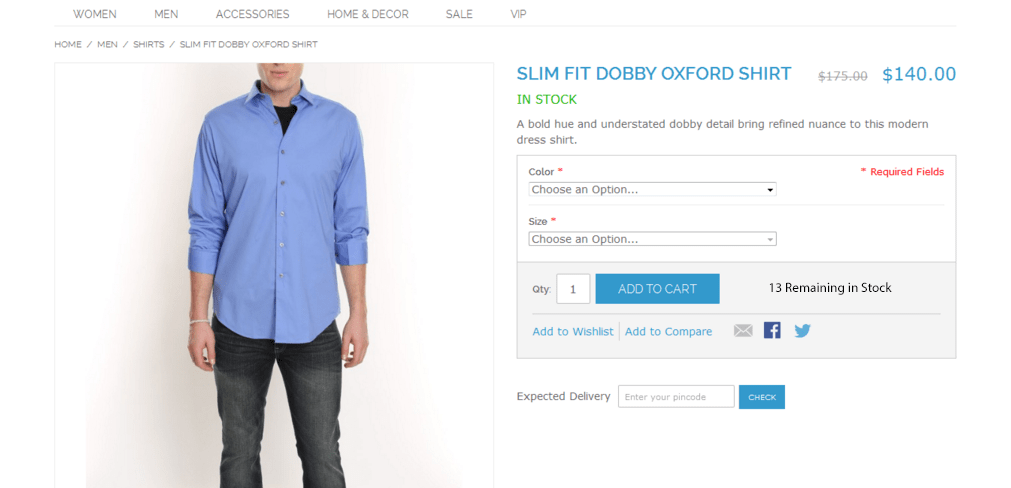 Revealing how much you have in stock for particular products can work to your advantage. Let's say you only have 2 red shirts left. This can encourage someone eyeing that red shirt to hurry up and purchase it before the inventory is zero. The Advanced Real Time Inventory functionality shows your customers how much stock you have for specific items. The functionality introduces a sense of urgency and builds exclusivity around top-selling products. This functionality can be set to display a preset stock quantity number when stock levels hit a low or high quantity limit, which allows the actual product stock levels to be hidden from competitors.
Order Items Again With Just 1 Click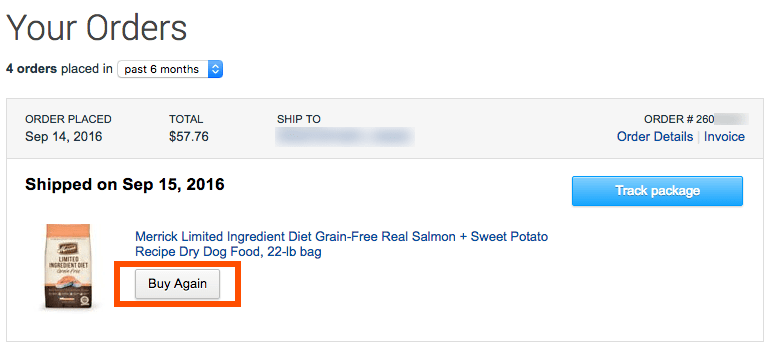 The only thing better than finding what you want to buy online quickly is ordering what you want to buy even faster. The one click reorder functionality allows customers to place repeat orders for items they previously purchased. The action can be completed on customers' 'My Account' pages. This functionality makes it easy for consumers to order the items they need to purchase frequently and it increases conversion rates by making it easy for customers to do complete this action.
Reward Customers and Increase Sales
Optimum7 makes it easy for eCommerce businesses to establish Customer Rewards Systems. You can reward your store's customers with points or store credit. The reward amount can be specified on a per-product basis or per-total order amount. This functionality encourages consumers to buy more products and buy items sooner rather than later, because the more points and store credit they earn now the more money they can save later on.
Allow Customers To Customize Products Sold On Your eCommerce Store
Optimum7 offers an easy Custom File or File Upload functionality that allows consumers to personalize products and submit required order details directly on product pages. The functionality prompts consumers to upload their own custom photos and files that are necessary for their order to be processed and customized without delay. This functionality saves consumers time and is a nice incentive to buy products from your eCommerce store.
Upsell at Checkout With The Pre-Checkout Upsell Functionality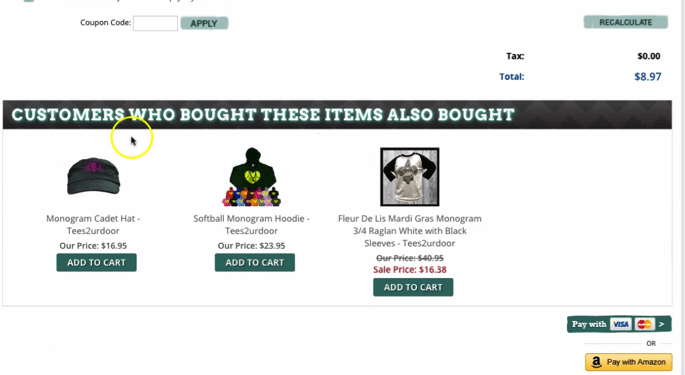 Before customers leave your online store's website, it's simple enough to suggest a few items they might be interested in. The pre-checkout upsell displays a section of related items just above the proceed-to-checkout button. Users can add a product to the cart or select any required options without having to leave the shopping cart and then they can proceed to complete their orders uninterrupted. The items that are suggested might be items they looked at already on your website or products similar to what they looked at.
Remind Returning Customers What's In Their Shopping Carts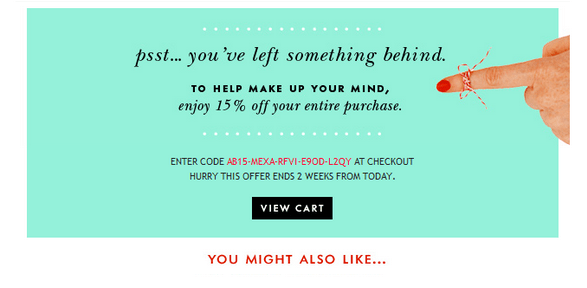 The Return User Shopping Cart Reminder functionality is for customers who return to your store's site on their own. This functionality reminds returning users that they have items in their online shopping carts by presenting a pop-up that says just this. The functionality can also prompt a modal slide-in or a dynamic header image instead of a pop-up. Either way, the image shows them what items they last added to their online shopping carts and displays a special promotional message that you choose (like an extra 15% off if they buy now).
Increase eCommerce Sales and Upsell Potential With These 9 Functionalities From Optimum7
Optimum7 is confident that we can take your eCommerce store to the next level. You've done the hard part, which is developing a store with products that people want to buy. Now let us show you how to create upselling and cross-selling features on your platform. Any of these 9 functionalities can be yours today. Get in touch with Optimum7's knowledgeable team to learn more about these functionalities.Any of these 9 functionalities can be yours today. Get in touch with Optimum7's knowledgeable team to learn more about these functionalities. Call us at 866-848-6072 or contact us.