We can implement these functionalities on BigCommerce, Volusion, Shopify, 3D Cart, and Magento.
Develop your eCommerce platform with a number of dynamic functionalities from Optimum7 specifically designed to create upsell situations. You can find ways to create and retain repeat customers by making their experience at your store more convenient. You can offer deals on combo products, or display coupons and other promotions all with tools that are simple for any administrator to master.
These functionalities are the key to staying adaptable and becoming a part of the lifestyle of your customers. You can maintain your presence in their minds with follow up messages, schedule deals to offer, and more. Continue reading to learn details about each of these functionalities:
The Buy It Again Functionality makes it easy for your purchasers to buy a product they like. This is most beneficial for items that are bought on a repeated basis. Purchasers can especially benefit from such functionality.

Streamline Your Promotions with the "Combo Deal Manager"
The combo deal manager allows the admin to sell products as combos. By creating combo products in the back end, the admin will have a chance to upsell after a user selects a product. When a product is selected, a list of combo deals will pop up that include the product in the user's shopping cart and other products selected by the admin. The user will be able to purchase the single item, or purchase a combo for a reduced rate.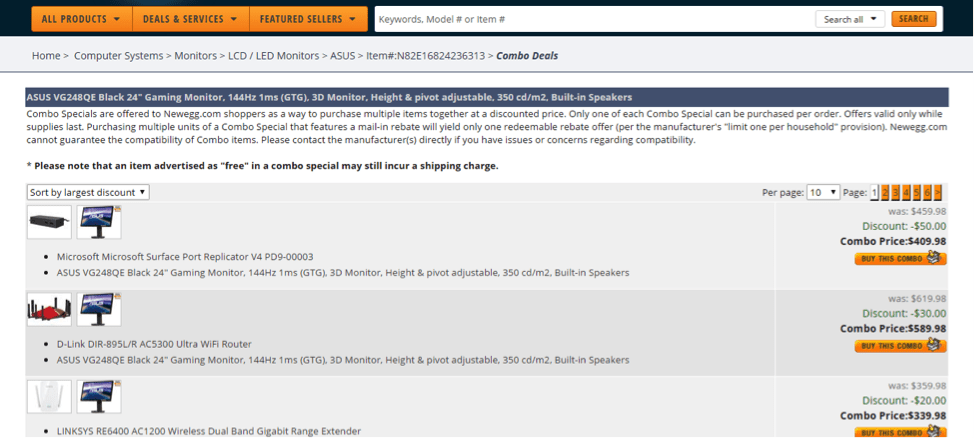 Improve Layout with "Dynamic Coupon Display"
Display a dynamic coupon on your store home page that is different depending on the source of the referring traffic. For example, you might offer users coming from a search ad a free shipping promo code while offering a $5 discount to those visiting your site via a Facebook ad. Direct traffic or users visiting from a search result page might not see a coupon displayed at all.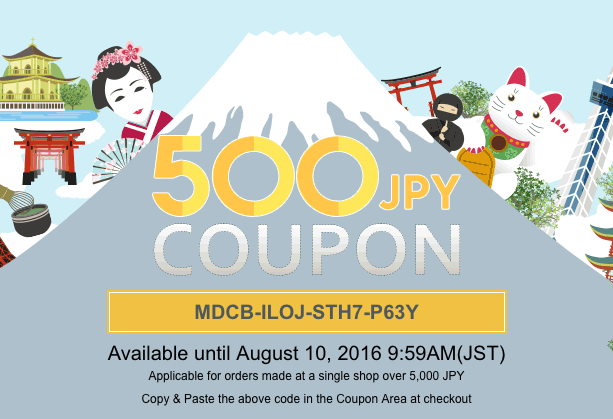 Offer Better Customer Service with the "Required Parts Upsell"
This functionality will create a popup when a user adds an item to their cart that will list required parts for the product they intend to order. This popup will contain product listings for parts that are necessary for the product being purchased and display all relevant info. Users will have to click a button to bypass this step.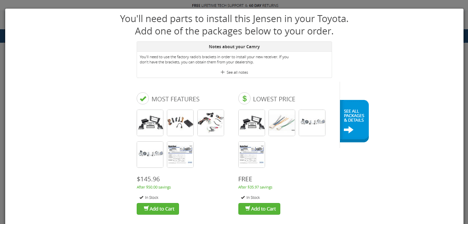 Build Relationships the "Post-order Follow-up and Upsell"
Follow up with customers that just finished an order to get their feedback and get them to create an account while simultaneously offering them other popular items that users with similar orders also purchased.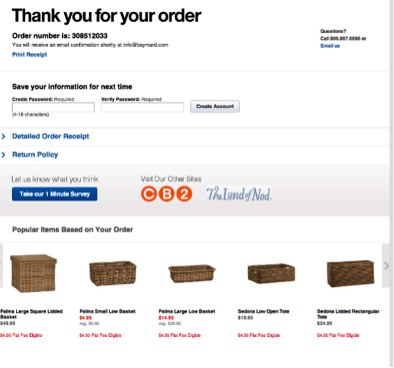 Upsell with the "Frequently Bought Together" Functionality
We created an external database and logic based on previous purchases. This functionality will track and identify customer's previous purchases and dynamically display other items that are similar to those purchased prior by other users. While some eCommerce solutions have this feature, it's not based on an advanced logic like our solution.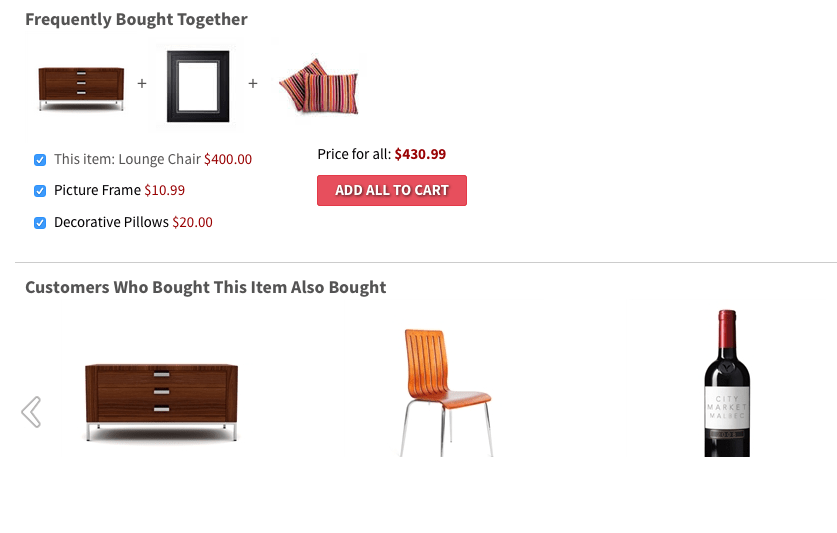 Did you know that a targeted pre-checkout upsell page could increase your per-order value by as much as 40%? It's most effective when you can make the buyer believe that you're offering them a great value or that the products you're upselling are a perfect match for what they already ordered. We can install this functionality on any eCommerce platform.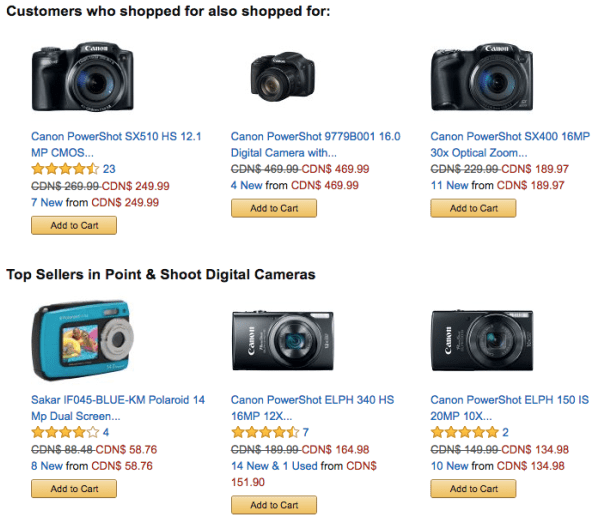 The functionality will allow you to plan and schedule your deals and specials for any increment of days. You can schedule a deal of the day, week, or month, and deals for holidays for the next 365 days. This functionality will save you the time associated with planning and scheduling deals and specials and you can rest assured that you won't forget a big sale for a special holiday. Don't wait until the last minute. This functionality gets you ahead of schedule and keeps you there.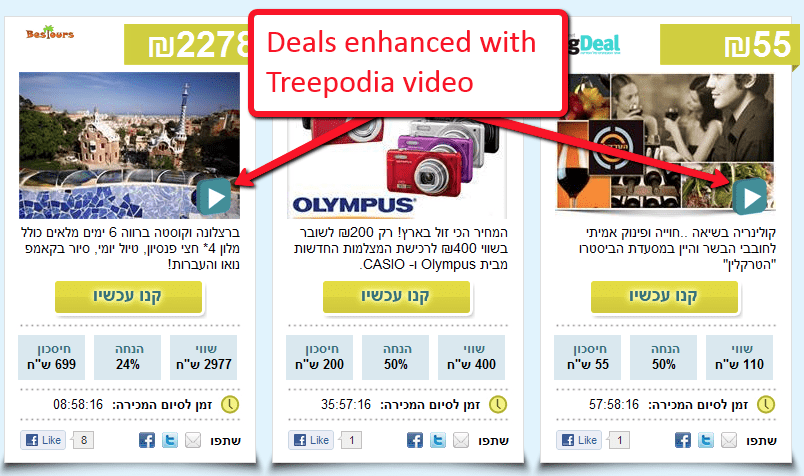 If you are curious about how any of these relate to your business, don't hesitate to contact Optimum7. We would be happy to outline plans for installation, application, and what sort of budget you will need. We can also make recommendations about which functionalities would apply most directly to your store.
We are confident that functionalities like offering a chance to repeat an order can help you get the most out of previously successful sales. Start looking at each phase of your sales process as a billboard for more promotions or upsales with pre-checkout upsells and more. We would be happy to hear about your goals, and offer paths towards them. To learn more about these functionalities, contact Optimum7 by calling 866-848-6072.