The increased Average Order Volume for Shopify and BigCommerce Stores has several advantages.
One of the most significant is that you make more money for every transaction, resulting in a more profitable store. When a client shops online, they frequently just buy what they want, but we want them to take a look at the other products as well.
In this article, you'll find out what Average Order Volume is and how to increase it. So let's get started.
What is Average Order Volume?
The Average Order Volume (AOV) is the average dollar amount spent by a customer on your website when purchasing something. The Average Order Volume of your company is the total revenue divided by the number of orders.
This calculation is the simplest method for determining your AOV, but remember that it doesn't account for marketing expenses. Understanding your AOV is a wonderful method for assessing how well your eCommerce business is performing.
It also allows you to find areas where you can earn more money by improving your AOV.
What are the Advantages of Increasing Average Order Volume?
There are several advantages to increasing your AOV, including:
Higher Marketing Return of Investment
If you spend $20 on marketing, and the average order volume is just $50 (after deducting product prices and taxes), you haven't made much money. However, as the average order volume increases, your marketing expenditure becomes more profitable.
As a result, having an average order volume strategy in place is critical.
Sell More of Your Inventory
If you have stock in a brick-and-mortar business or even an online store, you may sell more of it by implementing a good average order volume strategy. You'll be able to sell more of the items you offer when you make adjustments to improve your AOV.
Please note, however, that this benefit doesn't apply to dropshippers.
Revenue and Profit
As the average order volume grows, your revenue and profit will climb as well. The more money you make on each order, the more money your company makes overall.
You'll be able to pour more money into your business's growth — and pocket more money yourself — if you facilitate a favorable shift in average order volume.
How Do You Increase Average Order Volume?
There are a couple of things you can do to increase your Average Order Volume. If you utilize all of these on your Shopify or BigCommerce store, there is no way for you not to get huge orders at once.
Cross-Sell & Up-Sell Items: Encourage Customers to Buy More!
When you encourage clients to buy more costly products or add-ons, you're performing an upsell that improves your overall order value or profit. By increasing your Average Order Volume (AOV), your marketing efforts become more efficient.
In fact, you may actually save some of that marketing ad spend, since people that come to your store tend to spend more with your upsell and cross-selling efforts! Selling more of the same product is an excellent strategy to upsell items.
If you offer essential oils, for example, you may upsell the consumer by recommending the same smell as well as a number of other popular aromas. People are likely to acquire more of what they enjoy, especially if supplies are limited.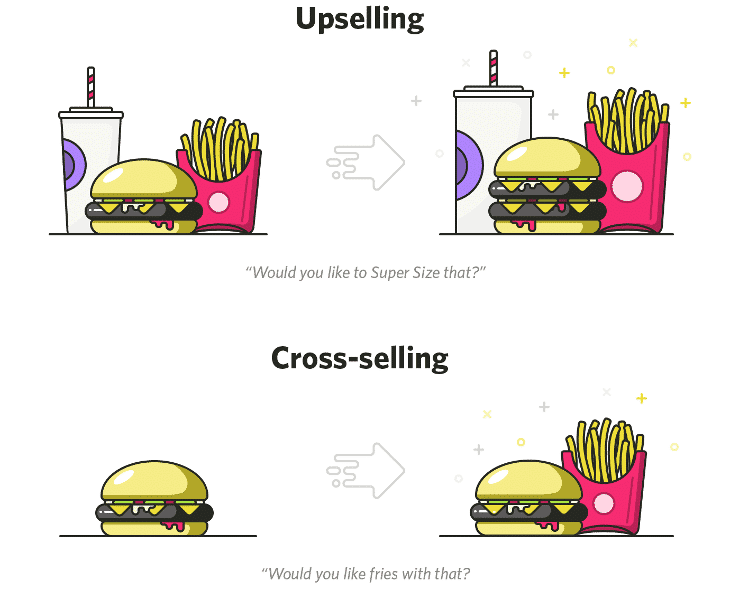 To cross-sell complementary products, make it clear in your messaging and store layout that your items gain more value when paired. To get a bigger order, show or discuss related goods to your consumers.
This might be as simple as stating in your product descriptions that things go well together. Upselling to increase the AOV is all about giving consumers a cause to spend more, thereby generating an urge to buy.
Instead of sending customers to a thank you or order confirmation page after checkout, you can put an upselling page to catch the customer's eye. This is where Optimum7 Upsell Functionality does wonders.
BigCommerce & Shopify Upsell Functionality from Optimum7 
Optimum7 developed an Upsell Functionality for BigCommerce and Shopify to help you increase your Average Order Volume(AOV) drastically. With the upsell functionality, you can modify the Optimum7 Dashboard UI to add and remove upsell items, and the checkout page will be overridden by the Custom Checkout SDK.
When a defined product is in the cart (EX: Product A), the functionality will popup a modal to show the upsell products as a list (Ex: You can also buy Product B, Product C, Product D, etc.).
You can use the Average Order Volume (AOV) metric for measuring the effectiveness of your eCommerce store. You may use some of the suggestions in this post to improve your AOV after you've calculated it.
Upsell More Products at a Discounted Price
Our Upsell Functionality also allows you to define a product with a discount. For example, if the cart contains "Product A" with a single quantity, the customer can be prompted to add more of the same product to the cart, but with an X% discount.
You can also apply the discount rule to an entire category of items. This gives the customer a cause to buy, which will create the urge to buy more instead of losing this opportunity.
Your predefined upsell list can be shown to the customer at 3 different stages. These are:
When a customer logs in to the store.
Before the payment options at the checkout.
After a product is added to the cart.
Instant Upsell
For the "instant upsell" feature to work, a different merchant account like Stripe will be needed after the payment info has been entered. This is because of BigCommerce's unique limitations.
BigCommerce does not allow for the checkout to continue if the "Place Order" button is manipulated. This means that all orders, including upsell orders and non-upsell orders, will be processed through Stripe or other payment providers.
Offer Free Shipping
The simplest technique to enhance the average purchase value is to include a free delivery threshold. Any orders more than $120, for example, will be entitled to a low-cost or free delivery.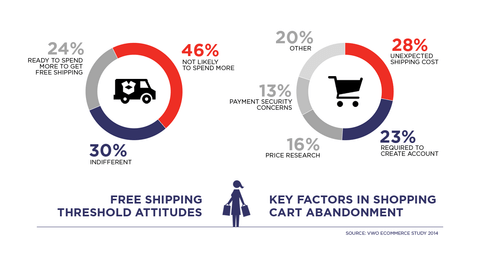 When clients check out and their order does not meet the free shipping barrier, you may send them a notice or offer them an upsell. You'll be able to help raise the average order volume by sending this message.
Product Discounts Do Wonders
Offering discounts, on the other hand, may assist you in raising the average purchase volume. However, while providing incentives is tempting, make sure to set a minimum spending requirement. Like "You will get a $10 discount if you spend $75 or more".
Some companies provide volume discounts. This is when a discount is applied to specific order value ranges. If you spend $75, you will receive a $10 reduction, while if you spend $100, you will get a $15 discount, and so on.
Being the most inexpensive amongst your competition is usually a good place to be (if you have a well-developed profit idea), but a product discount is often just as beneficial. It's all about how people perceive things.
Create First-Time Offers
If your company is less than six months old, the majority of your consumers will be first-time visitors. New visitors can benefit from special offers, which can assist to boost the average order volume.
You may give this group a one-time discount if they buy multiples of a popular product, or you can provide unique bundle discounts to customers who have never bought with you before.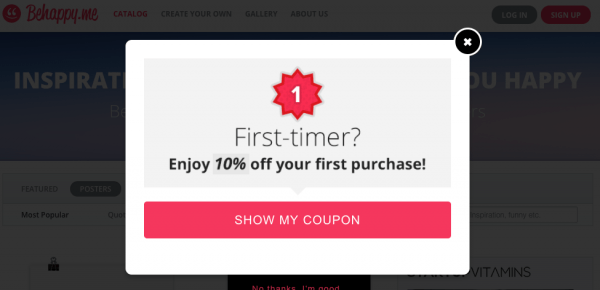 If a customer orders several items and is pleased with the results, it will be even easier to persuade them to return, since they're already familiar with the purchasing journey on your website. As a result, you have a greater chance of converting them into loyal clients.
Create a Customer Loyalty Program
In fact, a Customer Loyalty Program is an exceptional way to improve your average order volume. Every time a consumer places an order with you, they may earn points or discounts as a result of their loyalty.
The benefit of having a loyalty program is that it supports brand evangelists, or customers who return to your website to buy. Repeat consumers account for 40% of a store's income, according to a study titled "The ROI from Marketing to Existing Customers."
You can cultivate a larger fanbase that will most likely make additional purchases if you encourage repeat purchases. Retargeting, social media, and email marketing are just a few of the less expensive strategies to contact them and, as a consequence, these advocates increase the overall order value.
Time Sensitive Deals (Create Scarcity)
To increase the average order volume, you might provide a time-limited bargain. For example, you might give a 48-hour offer in which customers who buy a specific number of items receive a free gift or obtain a discount.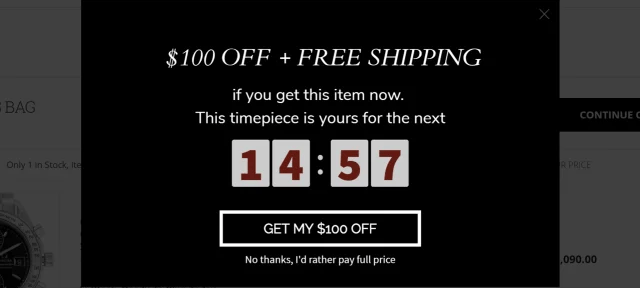 Urgency helps raise conversions, even if it doesn't increase the average order volume for a long time. Time-sensitive offers are excellent for increasing order value during quiet times.
They're also quite simple to put into action. You may advertise them on social media or through a banner on your website.
Bulk Orders Pay Less
Customers will feel like they're receiving a great deal if you demonstrate how much money they'll save on each product by adding additional items. Even if it's only a precaution, showing individuals the financial benefits of buying many items may help boost average order volume.
Customers love to have access to discounts. The demonstration of overall savings might assist you in maintaining a high order volume from a client.
This can assist them to avoid removing items from their carts, or otherwise making adjustments to their carts that lower the amount they intended on spending.
Increase Average Order Volume to Spend Less on Marketing
Average Order Volume is one of several levers you can use to help expand a company's bottom line, and it's also the one that requires the least amount of new marketing and advertising investment. Increasing your Average Order Volume can seriously decrease the stress and the money you put into your marketing campaigns.
Optimum7's Upsell functionality can easily help you set up your upsell and cross-sell campaigns in no time. You can contact us for further information or request a set up to your BigCommerce or Shopify store right away!
Put the professional advice above to use, and your average basket size and income will skyrocket in no time. Whether you offer bundled bonuses or upsell and cross-sell various products, you'll be on your way to seeing more order volume in your online business.