In the recent scenario, there is a smartphone explosion applications for businesses or companies due to the explosion of smartphones and how users reach the network to conduct purchases.
For conducting any online marketing strategy effectively, you need proficient mobile applications to do the job. Consumption habits are completely changing among users. The internet is accessed the most through smartphones. This tendency among the users has accelerated the development of multiple mobile applications for business owners to ensure their market positioning.
Any company needs to define a strategy and business identity, which goes through having an internet presence with a web page and opening up to the virtual world with social networks. However, the story doesn't just end here.
Companies and businesses in today's scenario need to give their best short when it comes to sales and marketing. They have to adapt to the present and obvious future of eCommerce nature for maintaining the formidable market position and make investments in the development process of a custom mobile-based application for their respective businesses.
Mobile marketing has become one of the most promising marketing and everlasting business investments.
eCommerce Mobile App Development Creates Market Presence
We cannot imagine our lives without the usage of mobile phone devices. Even surviving for one day without smartphones is next to impossible for us. This draws the current conclusion that if your product or brand gets displayed on someone's smartphone 24*7, then there are high chances that it will lead towards a conversion.
Some mobile applications have undoubtedly become indispensable in our lives. We are dependent upon these applications to complete our day-to-day tasks, both official and personal.
Hence, whether you are a small-scale, medium-scale, or large-scale business enterprise, you must capitalize on this user's behavior to maximize your brand's reach. In simple words, having a personalized mobile app is always beneficial for your business as you will be present on your potential customer's smartphone and increasing your chances of sales.
Successful business models in the past had followed a concrete policy of strategic digital marketing to reap the fruit of success. This was made possible as mobile applications act as an indispensable tool and great support for customer care both for the relationship and contact with employees and customers and their overall development.
Every business that wants to stay competitive and make a mark in the industry must invest in developing a mobile application. It can significantly add value to your business to get ahead of your competitors at a significant margin.
Having a mere website for businesses is just not enough in today's digitally-driven scenario. There are tons of advantages to having an on-demand mobile app for eCommerce websites to target clients anytime and anywhere.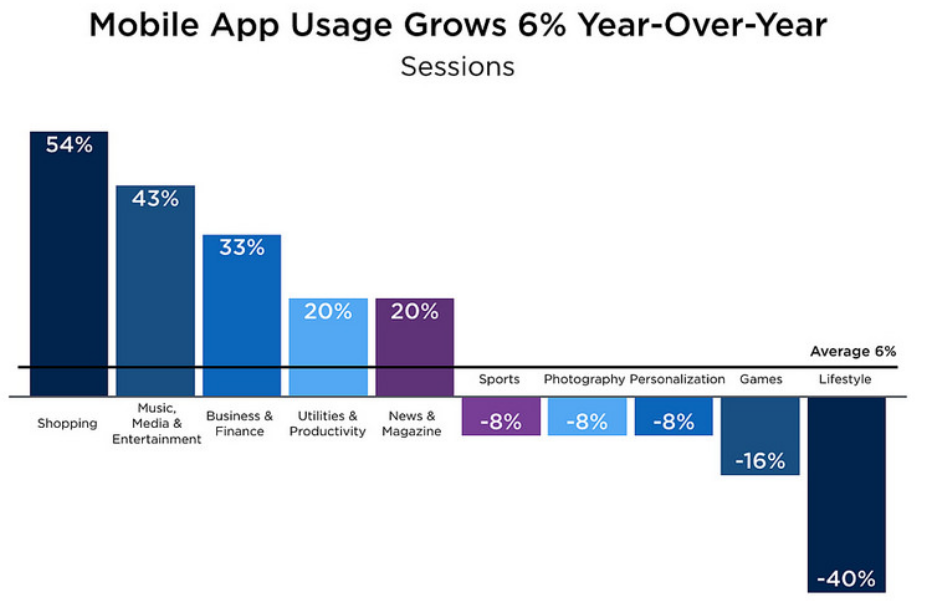 Improve the User Experience
In this modern era, customers demand a consistent and personalized experience throughout their journey with a brand. And that is not feasible with just having a website for your brand to interact with your customers. If you want to create a repeat value so that your customers get back to you again and again, then mobile apps can be a great medium.
With the power of emerging technologies like AI, ML, VR, and AR, combined in a mobile eCommerce App, you can gather fruitful insights concerning your potential customers such as:
Your users' preference as in what time of the day they decide to buy your product?
How much time do they take to decide about the final purchase?
Once you have all this relevant information with you, you can offer your customers an optimized shopping experience to maximize your sales.
Direct-to-Consumer Marketing Channel
Today customers are 24/7 connected with the brands with the help of mobile phone devices. These mobile gadgets have also changed the way people interact with brands, acquire information, and make purchases. Undoubtedly customers are using mobile devices to perform shopping, and business units must integrate these mobile devices into their marketing strategy. This inclusion can change the interaction between the brand and consumers.
Now the connected customers must be targeted effectively. These connected customers can become a conversion in brands that offer consistent and steady involvement via mobile eCommerce. The eCommerce apps help users stay connected with the brand and be used for delivering deals, offers, and coupons to the uses efficiently and effectively.
Better Conversion Rate Optimization
Mobile eCommerce apps drive higher conversion rates. In the end, this is the only thing that matters because it can lead to conversions and generating revenue for the company.
Hence, if you have an eCommerce business and are still figuring out whether to have a mobile app or not, you must go with this option for maximizing your conversion rate when customers decide to purchase a product. They want a smooth non-interrupting method to execute their purchases. For that, you need a mobile application, and here are the reasons why:
Mobile apps are enhanced with features like push notifications that assist significantly in conversions.
Mobile apps can use the device's features like GPS, Microphone, and Camera for placing orders.
Mobile apps can save all your information like your credit card or debit card info for easy and smooth transactions.
The application also allows you to integrate mobile wallet apps in your eCommerce app to make the checkout process a one-step-game. This allows the user to enter as minimum information as possible while performing the checkout process. Therefore, we can say that this is seen as one of the best ways to increase its overall profitability. You might be interested to know the conversion optimization tips for your eCommerce site.
Easier Shopping Leads to Increased Revenues
It is easy to manage mobile apps due to their user-friendliness. Despite the fact, you have to spend some pennies developing your application if you want to satisfy your customers' needs and increase the sale significantly. This is because an excellent mobile application brings more customers due to its great functionality. This tends to lead to more profit.
Another tool is to push notifications which helps to maintain the brand reputation and increases the sales revenue. Push notifications help in instantly delivering the information to the customers to encourage them for purchases.
Strategic Brand Marketing Process
You can quickly increase your brand's online visibility, and that's one of the most important reasons people go for Mobile eCommerce app development. As we all love to spend time on mobile phones, it is easier for brands to conduct strategic mobile marketing using an eCommerce platform via mobile.
But it is not that easy to connect with your customers. For that, the brands need to provide a seamless mobile app experience that users love. This is mainly because the app cannot look clumsy in the eyes of a user. It should look neat, clean, and easy to access.
According to Statista, more than 35% of app users remove the app from their devices if they find it difficult to use. This is a sign of bad UX, which is a serious matter of concern. Hence, do all you can to make your app look the most beautiful, smooth, and easy to operate. Apply innovative branding tactics with appealing UI/UX designs for creating a lasting impression on mobile customers.
Also, give utmost emphasis to answering all your customers' queries as an effective way of your eCommerce app branding. The more the brand is familiar with its customers, the better it will be at answering the main points.