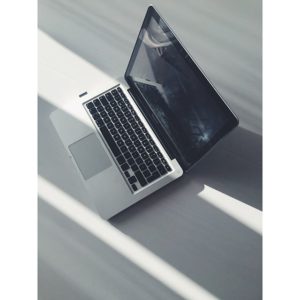 eCommerce revenue is estimated to reach 500 billion dollars annually by the year 2018. All businesses, big medium and small could benefit from grabbing a slice of this incredibly big pie, and there's no way to do that without developing a sleek and effective online store for your products.
However, when it comes to eCommerce, the needs of online businesses are as diverse as businesses themselves. There's no one-size-fits-all approach to eCommerce platforms. This situation has created a landscape of bad advice, confusion, indecision, missed opportunities, and worst of all: wasted money.
That's why Optimum7 is here. Whether you are a traditional business looking to develop online for the first time, or eCommerce professionals who want to optimize and expand your reach, Optimum7 can lend our experience and guidance in helping you surpass your goal. We want to help you do the most for your customers while the workflow on your end remains efficient and intuitive.
Multi-Platform Professionals

One of the first questions you will need to answer as an eCommerce professional is which of the endless platforms to choose from you will use. You also may be wondering if the platform you're working with is the best one for you. Fortunately, Optimum7 has years of experience working with eCommerce professionals, and we can provide you with reliable information about each platform. We will tailor our advice to the nature of your business. Optimum7 is partners with Bigcommerce, Shopify, Magento, Volusion and also enterprise solutions such as Oracle ATG, SAP Hybris, Episerver and Vtex.
Get Down to the Nitty Gritty Details

There are endless challenges to resolve when developing an eCommerce store. Perhaps you already know how to handle details like which shipping service to use- USPS, FedEx, UPS, or DHL. Maybe you already know if you want to use UPC codes or barcodes. Are you well equipped to handle surprises, like the volume of your orders tripling, or a sudden drop in your website's traffic? Will you stock inventory or dropship? How many warehouses or fulfillment centers will you use? How do you avoid upsetting your resellers? How can you control your brand name and protect MAP on marketplaces such as Amazon and Walmart? Do you know how to recover from a hit to your reputation online? Optimum7 can answer these questions and many more.
Custom Designed eCommerce Development

A standard eCommerce platform is going to be rich with features,  but that doesn't mean it will have the one that your business relies on. Here at Optimum7, we will analyze your eCommerce performance, and help you pinpoint where you lose customers and why.
Customer abandonment can happen immediately due to a confusing layout and the lightening quick attention span of online shoppers, or as late in the sale as when the products are in the customer's cart.  Are you confused about why you are just watching and waiting for them to check out? Strange as an issue like cart abandonment may sound, it is a more prevalent eCommerce problem than you might guess.
Fortunately, we have developed functionalities that can plug into your website and solve your problems. We have seen measurable improvement for numerous other clients, and we take pride in the results of our partners as if they were our own.
Contact Optimum7 for Expert eCommerce Development

If you are ready for more sales, higher conversions, and a more efficient user interface on the administrator's end, contact Optimum7. We will diagnose your store's pain points and offer solutions that will be far more personalized than standardized features from an eCommerce provider. Contact us or call us at 866-848-6072. We look forward to working with you.