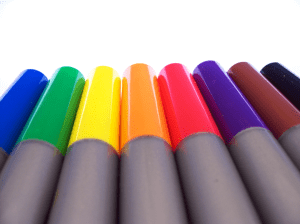 Custom products are one of life's many joys. From personalized t-shirts and coffee mugs to throw pillows and ID cards, there are not many retailers who can give their customers that "made just for you" feeling. However, providing your customers with an easy way to select custom options in your online store can prove far more difficult.
The Problem
In general, eCommerce carts allow retailers to sell products with several custom options. Let's pretend you're an apparel manufacturer that sells t-shirts in bulk (or maybe you actually are!). You sell ten unique styles of shirts and each comes in five colors and five sizes. Each style and size has a different price, as well as a different weight, which you'll use to calculate shipping costs.
Let's also pretend I own a retail store and want to buy a few different kinds of shirts, each in several colors and sizes. Depending on what eCommerce cart you use and the functionality it provides, ordering from you can quickly become a nightmare for me.
If you have a standard eCommerce site, I would have to find one style, pick the color, pick the size, and select the quantity, then add it to my cart. Then I would have to go back to the same style, pick another color, another size, select the quantity, and add it to my cart. You can easily see how tedious this process would become. Each style-size-color combination I wanted would have to be a separate process, which could easily take me five or ten minutes. More, depending on the quantity and variety of the shirts I wanted.
And while I'm a patient person with some time to kill, the vast majority of your customers cannot say the same. What you really need is a more user-friendly ordering system for your custom products.
And, if you're a really stellar company and want to let me upload my business logo or a personal image to use on your customizable product, how do you go about doing that? And how long will it take me to add the same picture on all the different options I've selected? Yikes! I may not have the time after all…
The Solution
Since I'm not actually a retailer buying from you but an eCommerce consultant and custom functionality provider that wants to help you make this easy, the solution to this problem is a one page, universal ordering function that:
Allows your customers to select different styles, sizes, colors, and quantities on the same page,
Lets you display the pricing for each option or combination in real time so your customer doesn't have to keep reloading the page,
Automatically calculates multiple-product pricing based on a pre-set formula,
Helps you effectively manage your inventory system by having your system automatically relate the various options to your child product SKUs,
Automatically calculates shipping rates based on the collective weights of your products (API into UPS, FedEx, USPS, DHL, Freightquote),
Allows your customers to upload the logo(s) or personal image(s) they want you to print / press / embroider onto the product(s) they've selected, with the ability to move and rotate the image on the product page to ensure it looks the way they envisioned,
Validates the image resolution and sends a confirmation email to the user once they complete their order that contains all of the various custom option combinations they have selected.
As you can see, there are a lot of details to take into account concerning the usability and functionality of such a page. And while Vistaprint.com does a spectacular job with preset products, preset styles and backgrounds, full customization, and their excellent approval / validation system, they are not a viable option for every business.
We have created and implemented this solution for one of our clients, which significantly increased the conversion rate and the number of conversions.
The Custom Functionality You Need
No matter what kind of products you sell, people really appreciate the ability to customize them – especially if you make the process simple. If you're in the printing, apparel, promotional products, or custom furniture industry and have the ability to print, cut, or embroider custom products, give us a call at 866-848-6072, or use our Contact Us form and tell us what issues you've been having so we can streamline your custom ordering process and help you increase your sales.
Editorial by Lisa Sherman.