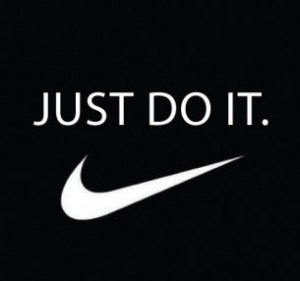 A great internet marketing strategy requires an identity; a strong presence for a brand or a company. This identity needs to be straightforward and should be able to reflect personal as well as emotional appeal to the consumer. What better way to appeal to the masses than with a powerful slogan? The main objective of a slogan is to leave the key message of the brand or product in the mind of the targeted consumer.
Marketing slogans have been used since 15th century with the development of printing; however, they even date back earlier than that since all marketing in ancient times was via word of mouth marketing. Nothing sticks to someone's mind more than a cleverly grouped set of words. Shortly, a slogan must:
–         Be memorable
–         Address the consumer / target
–         Be Positive
–         Separate you from your competition
–         Relate to the consumer.
So what are the top marketing slogans of the last century? We have compiled a list:
1) "A Diamond Is Forever," by De Beers Diamond Company
This was perhaps one of the most powerful marketing slogans of the last century. In a world that was dominated by the lust for gold, De Beers managed to sell diamonds to the world relating to romance and even immortality.
2) "Have it Your Way," by Burger King
If we actually had to analyze the best marketing slogans of the last century, we would see that almost 12% of them used the word "You" and/or "Your". This is one of the strategic ways of relating to the target audience. McDonalds dominated the fast food industry, but Burger King managed to snatch market share thanks to smart marketing that addresses consumers' desire to eat food made for them.
3) "Just Do It," by Nike
Advertising Age chose this slogan as one of the top five ad slogans of the 20th Century. It was created for a 1988 Nike Ad campaign by Dan Wieden. This slogan has done a great job encouraging the masses to keep using Nike products and has definitely separated Nike from the competitors.
4) "Think Different," by Apple
How do you slap the adjective "Cool" on a product? Well, Apple has done that successfully over and over. Apple definitely thinks different with its innovation and elite product line. Their slogan is simple, straight forward and far reaching.
5) "Melts in your mouth, not in your hand," by M&M Candies
Perhaps the most interesting slogan of all is this one by Mars. It has been the origin of jokes among kids and adults for years and it's definitely not forgotten. This slogan is especially unique because the message can be interpreted in different contexts and that's exactly why it sticks in consumers' minds.
While our slogan is not similar to M&M's, we have tried to follow the guidelines:
–         "Because you never know who is searching,"  by Optimum7
The slogan is an important, inseparable part of a brand. The most basic question is, "What do you have to offer to consumers other than buying your product and making you rich?" Practice what you preach; better yet, explain to us your business and we will find a slogan for you.