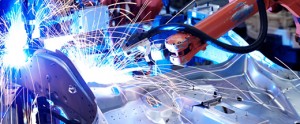 There is a shared norm among the owners of industrial businesses that says it is impossible to market and sell industrial products online. This misconception could not be further from the truth.
This norm is the number one reason industrial business owners are struggling to acquire new leads and new clients. Because they accept this flawed opinion, they miss out on the huge opportunities that different Internet marketing channels could afford them. Internet marketing could generate hundreds of thousands, if not millions of dollars in revenue for industrial, business-to-business companies that target it accurately and learn to use it effectively.
Search Engine Optimization (SEO)
SEO is all about great content and authority. Being an authority means that your company is respected as a reliable and credible source of information for solving industry problems and providing information on industry innovations. A well thought out content strategy, coupled with a Google-friendly CMS and website, is how you achieve this status.
Which industrial problems does your company solve? Do you communicate these innovations with your target audience? If you believe that selling B2B products online is impossible, then probably not. By offering your audience articles that showcase your expertise on a weekly basis, you will significantly increase your online visibility and build authority and credibility within your niche.
Are you a member of any industrial associations? Do you have brand name clients? Have you worked on government or municipality projects? Writing articles on these topics, or even scheduling press releases about major industry events your company is involved in, will solidify your reputation as an authority.
A Google-friendly CMS and a strong, consistent content strategy comprised of useful information will do more to increase leads, sales and clients than many other traditional marketing avenues.
However, creating valuable content is only the beginning of building awareness and authority. Once you have the content, you must find different avenues of promoting it. This includes social media sites like Facebook and Twitter and social bookmarking sites like Delicious, dig and StumbleUpon. By creating social profiles and building a relevant, interested following you can share your expertise and build business relationships based on common interests with other businesses.
Not only this, you can also incorporate the production of videos into your content strategy. Use them to discuss different industry-related problems, showcase products and to provide your audience with instructional, how-to style videos. Once you have a strategy for creating videos in place, you can create a channel and promote them on sites like YouTube and Daily Motion. This will further establish your authority, while simultaneously allowing other businesses to see your products and expertise at work.
While you are putting your content strategy to work, you can also take advantage of other strategies and tactics to generate leads, build business relationships and establish yourself as an authority in your niche.
Paid Search and Google AdWords
A PPC (pay-per-click) campaign can be used to target specific industry terms that you would like an increased amount of visibility for. However, if you sell industrial blenders, bidding on the keyword "blenders" would be a costly mistake. The key to success for industrial businesses in paid search is to target extremely specific keywords, such as "industrial cement blenders."
The on-page ads you create, as well as the landing pages those ads lead to, must be extremely targeted to be effective. The ad must clearly state what is being offered and the landing page must reinforce that.
The landing page must also have a simple and direct call to action, asking the viewer to take whatever measurable action you have set up as a goal, whether it is a phone call, a sale, or a form completion, etc. However, choose one thing you want them to do. Asking them to visit this website or call that number will confuse them. Only give them one option and focus your attention on getting them to take that action.
There must be no extraneous information on the landing page that would distract the visitor. Something, for example, like a link to another page of your website. Give them all the information they need neatly and concisely. Make it abundantly clear what you are offering and what action you want them to take once they have landed on your page.
The purpose of PPC is lead generation, targeted to specific, high margin products. However, many businesses only focus on CPA – the cost per acquisition. However, this does not really give you the insight required to optimize your PPC campaign.
To determine your ROI, you must track both your CPA/RPA (cost and revenue per acquisition), as well as your CPM/RPM (cost and revenue per impression). Your CPA only indicates whether or not your landing page is effective. By also tracking the CPM, you also have data indicating whether or not your ads, as well as your landing pages, are effective.
By gaining this kind of insight, you can split test different ad copy and offers, and different elements of your landing pages to determine what generates the most leads and conversions, ensuring that your ads are as targeted as possible, which is the key to a successful PPC campaign.
LinkedIn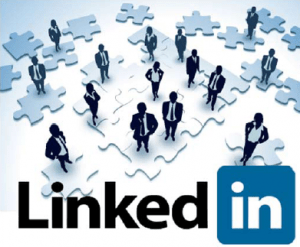 LinkedIn is a large, and rapidly growing network of professionals that connects members with one another so they may "exchange knowledge, ideas and opportunities with a broader network."
It is also a goldmine for lead generation. However, many marketing companies underutilize it, especially for their industrial clients. The level of niche-specific marketing LinkedIn provides is unheard of on any other platform. For example, you could literally target a group of people that meet all of the following criteria:
–       Purchasing manager,
–       Female,
–       Between the ages of 30 and 55,
–       Interested in fashion,
–       Works at a company with 50-100 employees.
It doesn't get any more targeted than that! The key to using LinkedIn effectively is to know exactly who to target and to do so with an irresistible offer and a simplified direct message. (This is what we do here at Optimum7, and we have achieved great results for ourselves and for our clients).
There are probably ten other marketing channels that an industrial business can use to market and sell their products. If you are an industrial business having trouble marketing your products, contact us today and let us build a customized marketing strategy for you!
Online marketing can provide your industrial business with more leads and a higher conversion rate. Don't lose these valuable leads to your competitors! Contact us today.